RICHARDSON, TX — The Lone Star Conference officially announced the 2023 Football All-Conference awards recipients on Thursday, November 16. The Rams accumulated a total of 19 honors for their performance this season. Headlining the Conference Honors is Noah Plsek. Plsek was named Offensive Lineman of the Year, a testament to his outstanding contributions to the team's success during the season.
Hailing from West Texas, Plsek, a history major, was a crucial part of the third-best offense in the conference, boasting an impressive average of 384.8 yards per game. His exceptional performance has rightfully earned him a position on the First-Team All-Conference roster.
As a collective force, the Rams secured an impressive tally of 12 First-Team All-Conference distinctions, with six on both the offensive and defensive sides of the football. Conner Fisher, alongside Noah Plsek, made the list on the offensive line. Zorhan Rideaux and Kyle Bradford earned well-deserved First-Team recognition as wide receivers. Andrew Pitts showcased his expertise as a return specialist, and Bradyen Wilcox claimed a spot on the first team as an all-purpose player.
Pitts continued to display his prowess on the defensive front, securing First-Team honors at cornerback. The defensive line was well represented by Layton English and Amieh Williams, while Eric Rascoe and K'hari Watson earned First-Team accolades at linebacker and safety, respectively. Cade Fuller, who averaged just under 42 yards per punt, made the first team as a punter.
Gerald Gardner and Bradley Larson merited recognition on the second-team offense, while Josh Booker-Brown, Kason McCullough-Cooper, and Jordan McKinney earned well-deserved positions on the second-team defense.
Alfred Grear represents the Rams on the All-Academic team, underscoring the team's commitment to excellence both on and off the field.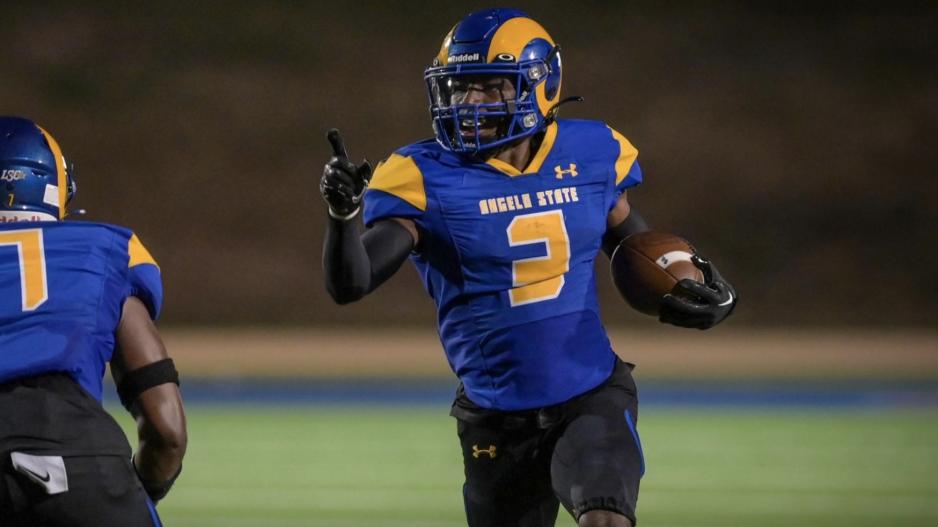 LSC ALL-CONFERENCE HONORS
OFFENSIVE LINEMAN OF THE YEAR
1st Team Offense
Noah Plsek OG
Connor Fisher OT
Zorhan Rideaux WR
Kyle Bradford WR
Andrew Pitts RS (Return Specialist)
Brayden Wilcox AP (All-Purpose)
1st Team Defense
Layton English DT
Amieh Williams DE
Eric Rascoe ILB
Andrew Pitts CB
K'Hari Watson S
Cade Fuller P      
2nd Team Offense
Gerald Gardner QB
Bradley Larson PK (Place Kicker)
2nd Team Defense
Josh Booker Brown ILB
Kason McCullough-Cooper CB
Jordan McKinney S                                                                                                                
2023 LSC FOOTBALL ALL-ACADEMIC TEAM
For more information on all the players on this list, click HERE.
Most Recent Videos