DALLAS, TX — The Angelo State Rambelles' 2023 season ended in the Lone Star Conference Tournament Semi-finals on Friday, November 10. The Belles squared off against St. Mary's in Dallas, where the Rattlers defeated Angelo State 3-0.
While the final score showed a lopsided finish, in actuality, the Rambelles played tough throughout and even outshot the Rattlers 19-16. Nine of the 19 shots were on goal, but the Rattlers goalkeeper proved up to the task.
St. Mary's broke the stalemate in the 24th minute when the Rattlers were awarded a penalty kick. Shelby Panaiagua sent the ball into the back of the net to give St. Mary's a 1-0 lead. The Rattlers scored again ten minutes later on a goal from St. Mary's Alexis Truitt headed into halftime.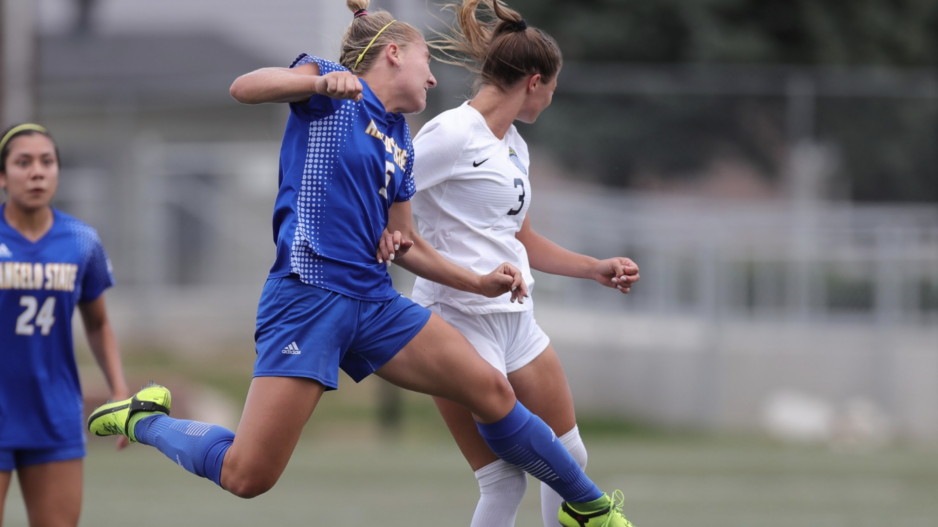 St. Mary's scored another goal two minutes into the second half that put the game practically out of reach. The Rambelles never seriously threatened St. Mary's after that, and the Rattlers took home the 3-0 victory.
The Rambelles end their 2023 campaign with a 9-7-4 overall record. Head Coach Travis McCorkle said before the season began that this young squad would experience many growing pains throughout the season. However, despite the youth on this squad, Angelo State overperformed in many areas this year and should be proud of how these ladies played.
Most Recent Videos