SAN ANGELO, TX — Angelo State University is inviting the community to take part in the Rams football team's final regular-season home game day on Saturday, Nov. 11, including a Ram Jam tailgate party with a free concert and the football game against Western Oregon University.
Game day activities include:
3-5 p.m. - Ram Jam, LeGrand Alumni and Visitors Center
During Ram Jam - Free Concert by Texas blues/rock artist Ally Venable
6 p.m. - Rams Football vs. Western Oregon, LeGrand Stadium at 1st Community Credit Union Field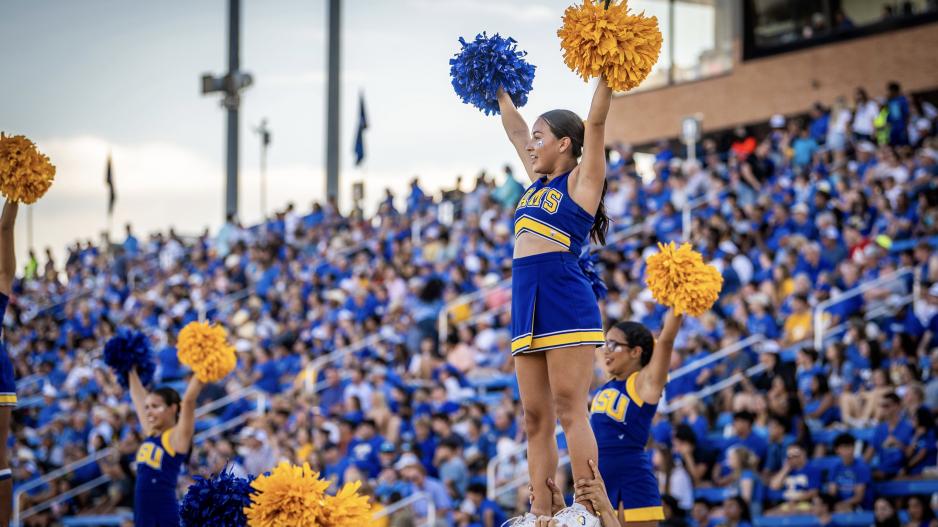 Ram Jam and the included concert are free and open to the public. Anyone 21 and over wishing to consume alcohol will need to get a free wristband from the wristband stations at Ram Jam. Each individual must present a valid government-issued photo ID to receive a wristband.
Fans are also encouraged to remember the Clear Bag Policy for ASU athletic events. Fans who can't attend the game can still follow all the live action on the Angelo All Access digital streaming service. See more details at angelo.edu/all-access.
Most Recent Videos