DURANGO, CO — The Angelo State Rambelles soccer team dropped its third consecutive game on Thursday, September 14, losing in Durango, 2-0, to Colorado Mesa. The match was a defensive battle in the first half, with neither team gaining an advantage. Colorado Mesa had more shots than the Belles, 5-4, but no goals. The game changed in the second half.
Four shots in the first nine minutes proved that, eventually, one team would falter. Colorado Mesa's Sauvelyne Randel finally broke the stalemate in the 59'. The Belles mishandled the ball just outside the box, and Randel took advantage and put the ball in the back of the net. Randel scored again later off a save from ASU's Amber Lockwood. Lockwood punched the ball away from the goal, but Randel was waiting for the tap-in goal. Angelo State fell 2-0.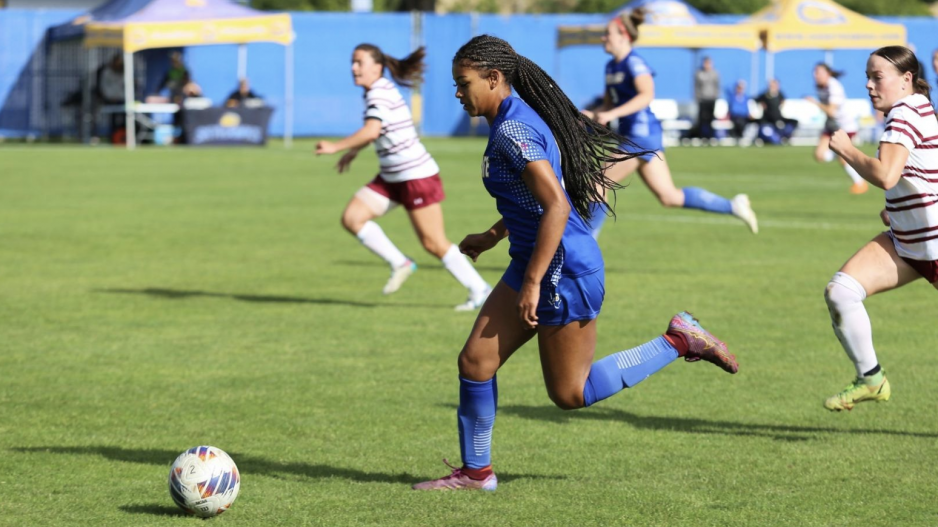 Head Coach Travis McCorkle talked about his team's performance after the match.
"We made a mistake on the first goal," McCorkle said. "We should have gotten the ball away and fought on to live another day. On the second goal, we should have punted it out on that backside, but we just misplayed the ball. The small things are not going our way right now, which are leading to these goals and these missed chances for us. Hopefully, these small things will soon go on our side, and we can start getting back on the right track and getting goals and points."
 The Mavericks outshot the Belles 16-12.
Angelo State's next matchup is on the road with Fort Lewis. Kickoff is set for 11:30 a.m. (CST) on Saturday, Sept. 16. Fort Lewis is currently 2-0-2 with victories over Adams State and Midwestern State.
Most Recent Videos