CARROLLTON, TX — Dave Campbell's Texas Football released its College Football power rankings for the Lone Star State's College football programs. Several names in the top five come as no surprise to anyone, but there are still a few wild takes that could cause anything from good-natured water cooler talk to heated debates online. Anyone interested can check out the full article here.
DAVE CAMPBELL's POWER RANKINGS: Post spring for FBS teams in Texas
Texas Longhorns
UTSA Roadrunners
Texas Tech Red Raiders
SMU Mustangs
TCU Horned Frogs
Texas A&M Aggies
Baylor Bears
Houston Cougars
North Texas Mean Green
Rice Owls
UTEP Miners
Texas State Bobcats
Sam Houston Bearkats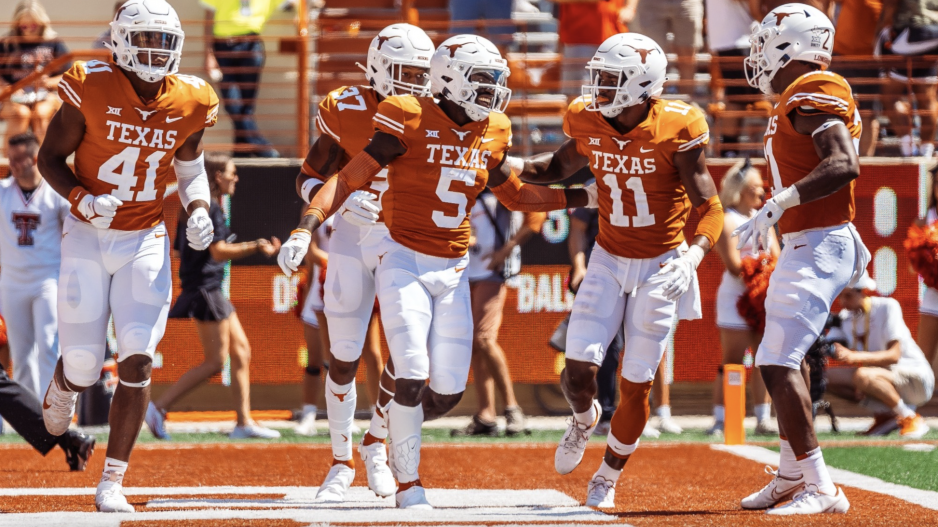 Dave Campbell's Texas Football uses what it saw in spring training from all these teams to compile their list, but some of the rankings will not be readily accepted. The Texas Longhorns coming in at number one surprises absolutely nobody. Texas has one of the top recruiting classes every year, and they are constantly "back."
Even if the Horns start strong, it usually falls off before the end. Texas still has to prove that it can be consistently good before anyone believes these kinds of power rankings. However, the Longhorns are capable of winning every game on their schedule if they show up and play their best.
UTSA comes in as the biggest surprise on the list. At number two, the Roadrunners are projected to finish higher than anyone else in the Big 12 besides Texas. UTSA is the only team in Texas to win a conference championship last year, but number two is a stretch.
TCU landed at number five, likely because the Horned Frogs just lost their best players at almost every position. Coach Sonny Dyke's second year will definitely be more difficult than year one, but the Horned Frogs should still make some waves this season.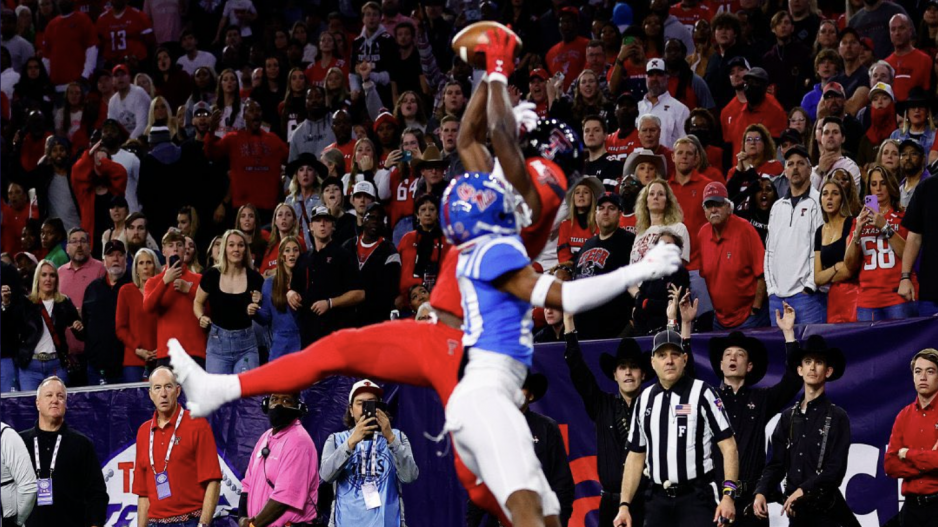 Finally, many people's dark horse pick in the Big 12 this season is the Texas Tech Red Raiders. Picked to finish at the bottom a season ago, Head Coach Joey McGuire inspired the Red Raiders to eight wins. The signature win during McGuire's first year was the Bowl game beat down against Ole Miss that Texas Tech won 42-25. The Red Raiders expect to take another step in McGuire's second year, and with Tech returning so many quality starters, the Red Raiders might be scary in the fall.
Other notables on the list include Texas A&M's position right in the middle at number six. Jimbo Fisher's squad eeked out a disappointing five-win season a year ago. The Aggies have talented athletes on their roster, and Fisher needs to have a better showing if he wants to keep his job moving forward.
The countdown to kickoff seems to grow slower every day but College Football is just around the corner.
Most Recent Videos