INDIANAPOLIS, IN — The top-ranked Angelo State Rams will be a 3-seed headed into the Division II College World Series. After claiming their third straight South Central Regional Championship over Colorado Mesa at Foster Field in San Angelo over the weekend, the Rams earned themselves another trip to Cary, South Carolina, for the World Series. The World Series will take place from June 3-12.
Here is the full tournament bracket for the Division II College World Series:
The Rams play their first game on Monday, June 5, against Southern New Hampshire. These two played each other in the opening round last year in this tournament. Angelo State defeated Southern New Hampshire then 7-4. Hopefully, the Rams can continue that trend in the opening rounds this season.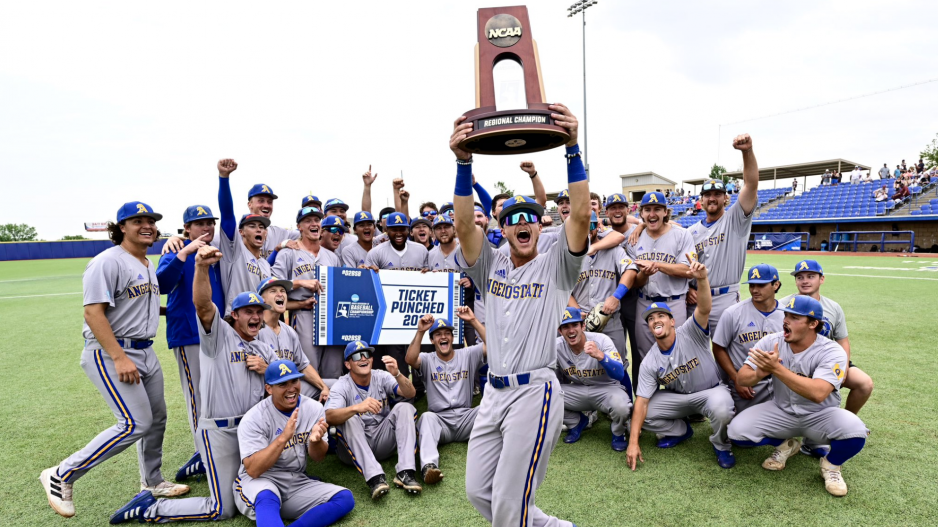 The defending champions, North Greenville, surprisingly did not snag the top seed but received the No. 2 overall seed for the tournament. Millersville University out of Pennsylvania earned the No. 1 seed. Rollins, Cal State San Bernardino, Southern New Hampshire, Augustana, and UIndy round out the rest of the field.
Most Recent Videos