LUBBOCK, TX — On the edge of elimination, the Wall Hawks had to kickstart their offense in the Regional Finals Game 2 versus the Bushland Falcons. After stranding runners throughout Game 1 (Hawks fell 11-2), Wall finally finished the job on offense. The Hawks scored four runs in the sixth inning to secure a 7-4 victory and force Game 3 on Saturday.
Bushland kept their momentum from Game 1 rolling into Game 2. In the first inning, the Falcons put up two runs to take an early 2-0 advantage. Wall responded with a run in the top of the second to trail 2-1 headed to the third. Neither team put points on the board for the next three innings. 
The pitching duel ended in the sixth inning when the Hawks drew multiple walks to put runners in scoring position. Hagyn Barbee beat out the throw to third to load the bases on an infield hit before he scored on an error one batter later. Four more Wall players would score before the Falcons finally clawed their way out of the inning, but the Hawks led 5-2 headed to the bottom of the sixth.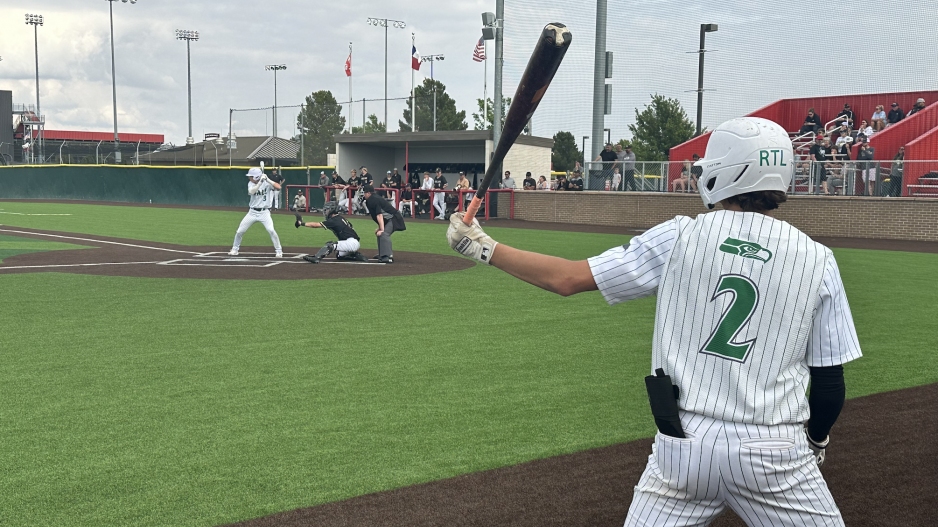 Bushland responded with two runs in the sixth. After a double rolled to the fence, the Falcons had two runners on second and third with one man out. Augden Hallmark threw a wild pitch, and two errors led to two Bushland Runs. Hallmark settled down and struck out the next two batters to end the sixth. Wall added two insurance runs in the top of the seventh before Hallmark struck out two and forced one pop fly to end the game. The Hawks forced Game 3 with a 7-4 victory.
Luke Kemp started on the mound and pitched five innings before Hallmark came in for relief. Hallmark had four strikeouts in the last two innings in the win. Head Coach Jason Schniers said he's proud of how Wall responded after the Game 1 loss, but the Hawks have to finish the series tomorrow. Check out the full interview here.
The tentative schedule is for Game 3 to happen on Saturday, May 27, at noon. Encroaching thunderstorms in the Lubbock area might force a time change, but that announcement is to be determined.
Most Recent Videos