LUBBOCK, TX — The Wall Hawks traveled to Lubbock on Friday, May 26, for their Regional Semifinal Playoff matchup against the Bushland Falcons at Lubbock Cooper High School. Game 1 started as poorly as any game could for Wall as they fell behind early. The Hawks settled in as the game wore on but could not overcome the late start. The Hawks dropped Game 1 11-2.
Bushland jumped out to an early lead in the first three innings when the Falcons put the bat to the ball right out of the gate. Nathan Pepper took the mound for the Hawks in Game 1 but fell behind early. Pepper pitched five full innings before Freshman Hagyn Barbee replaced Pepper in the sixth. Bushland scored two in the first and one in the second to go up 3-0 headed for the fourth inning. On the other side, Wall managed a few hits here and there but stranded runners on base through three innings.
The Falcons exploded in the fourth inning. Defensive mistakes from Wall and solid hits from saw Bushland put up five runs in the fourth. Wall responded in the bottom of the fifth when with bases loaded, Luke Kemp put a hard-hit single to left field, scoring two. Gunnar Dillard stepped up next and sent the baseball on a laser to centerfield, but the outfielder barely had to move to catch the line drive.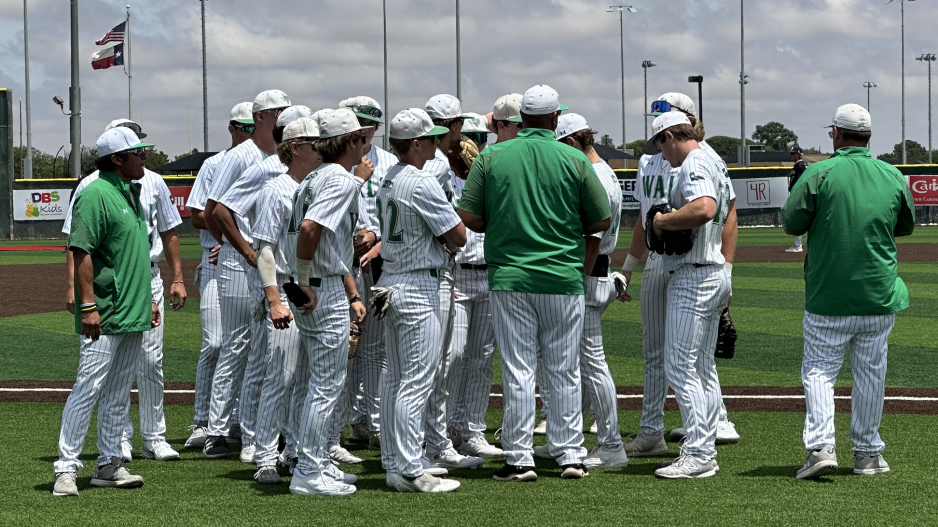 The Hawks continued to put runners on the basepath the remainder of the game but could not string enough hits together to climb back into Game 1. Bushland added two more in the sixth inning and one in the seventh to seal it. The Hawks lost 8-2. Game 2 began at 3:45 p.m. and the Hawks need better offense to stay in this series.
Most Recent Videos