CHATTANOOGA, TN — The postseason awards for Angelo State's Ashlyn Lerma in 2023 continue rolling in. On Wednesday, May 24, the National Fastpitch Coaches Association (NFCA) released their All-American teams and special award winners at the NCAA Division II Championship banquet in Chattanooga, and the Rambelles' Infielder Ashlyn Lerma took home two more honors.
Lerma first won the New Balance/NFCA Golden Shoe for leading all of Division II in stolen bases (58) in 2023. This marks the first time that a player from the Lone Star Conference won the award. Lerma also added another first for her career. The NFCA named her to their All-American second team. The All-American selection might be even more impressive than any of her previous accomplishments besides the Golden Shoe.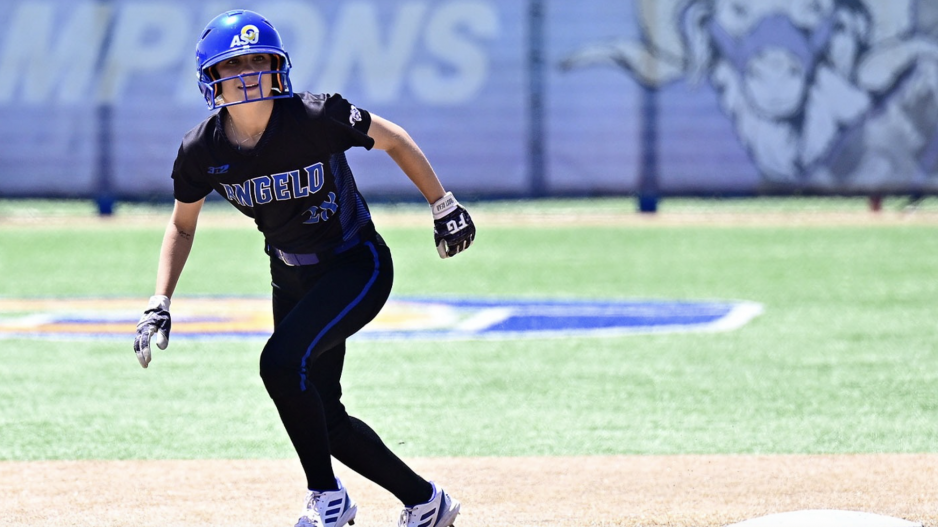 In 2023, Lerma led the Rambelles with a .372 batting average with 61 hits. She also stole 58 bases and tied Angelo State's single-season stolen base record. Defensively, the All-American infielder recorded a .990 fielding percentage,
Lerma picked up her second All-American selection on Wednesday after she was named All-American Honorable Mention by D2CCA (Division II Conference Commissioner's Association) earlier in the week.
Most Recent Videos