DALLAS, TX — More bad news came in for the Dallas Stars on Wednesday after their 4-0 defeat at the hands of the Vegas Golden Knights in the Conference Finals. In Game 3, officials ejected Stars Jamie Benn for a cross-check on the Golden Knights Mark Stone. On Wednesday, the NHL handed down a 2-game suspension for the egregious hit.
A little less than two minutes into the first period of Game 3, the two captains collided near the blue line, and Stone fell to the ice. Benn then lunged forward with both hands on his stick and made contact near Stone's head/neck area as he was sliding over the center line. The play happened right in front of one of the officials who quickly took action against Benn. Officials gave Benn a 5-minute major penalty for cross-checking before reviewing the play to make sure it was the right call.
Per NHL rules, a cross-checking match penalty can be assessed if the referee believes a player "attempted to or deliberately injured his opponent by cross-checking." As a result, the officials ejected Benn from the game.
 Check out the video below:
Head Coach Pete DeBoer addressed the hit after the game. "Let's put it this way. He made a mistake. He feels really badly about it. I don't think anyone in the building feels worse than he does about it," DeBoer said. Benn left the game without addressing the media.
The Stars faced an uphill battle down in the hole 3-0 to the Golden Knights before Benn's suspension but now face additional adversity. Earlier Wednesday, Benn spoke to reporters and described it as a "heat of the moment" play that led to the match penalty in Game 3. The hit earned him both a first-period ejection and a player safety hearing.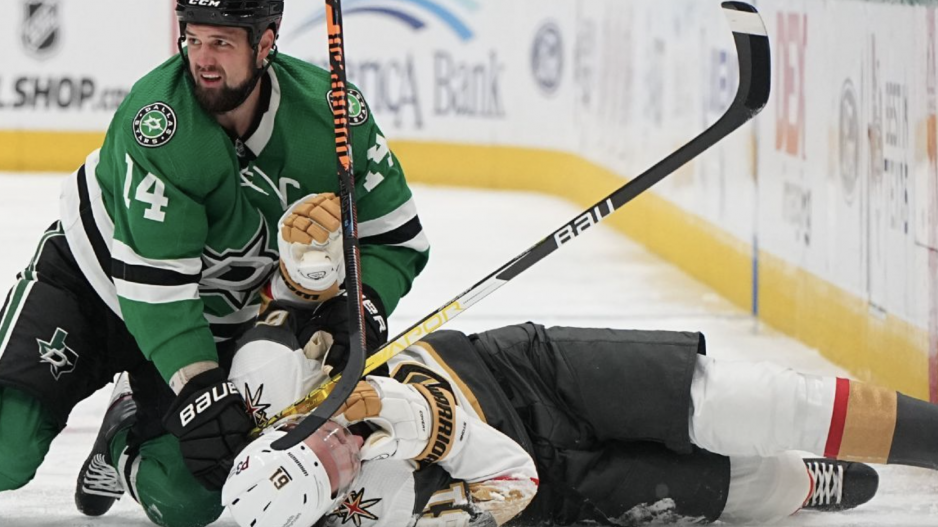 "That was my first shift of a game on home ice, when you're pretty jacked up, and you're down 1-0. So you want to try and get your game going. Emotions are high, and it's just an unfortunate play," Benn said. "I put my team in a tough situation, so it's pretty unfortunate," Benn said.
The Vegas Golden Knights are now one game away from a Western Conference Finals sweep of the Dallas Stars. Game 4 is scheduled for Thursday night, May 25, in Dallas.
Most Recent Videos