PITTSFORD, NY — A fan favorite playing the tournament of his life made the headlines in a special way on Sunday, May 21. Michael Block made magic happen in the PGA Championship's final round. The 46-year-old headed into Day 3 with Rory McIlroy in the hope of competing for the major title. 
When he stepped up to the par-3, 15th hole, the lesser-known golf pro from Arroyo Trabuco Golf Club in Mission Viejo, California, hit a beautiful drive in line with the pin. The ball came down and hammered home right in the cup.  Block looked at his partner for the day, Rory McIlroy, and asked, "Did that go in, Rory?" The crowd went wild, and Block's hole-in-one kept a smile on his face until the round was over.
Check out the unbelievable shot here:
The fan favorite was the only Club professional who qualified for the major to make the cut while all others struggled throughout the tournament. Block finished tied for 15th overall and won himself $288,333 for his performance. That's the most money he's ever won at one time in his career. Finishing in the top 15 for the tournament ensured Block would be exempt into next year's PGA Championship. He won't have to play the annual PGA Professional Championship to qualify, as he's had to do in the past.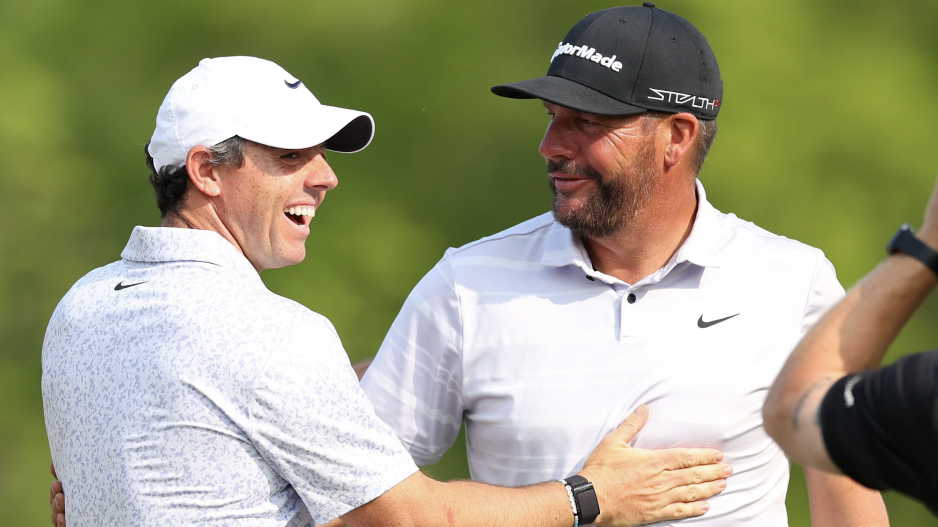 "It's been a surreal experience, and I had this weird kind of sensation that life is going to be not quite the same moving forward," Block said in an interview after the tournament.
Brooks Koepka won his third PGA Championship, finishing -9, and won $3.15 million.
Most Recent Videos