SAN ANGELO, TX — It feels like the 2023 football season cannot come soon enough as we enter the lull during the summer, where high school sports are on hold while the athletes are all on summer break. However, Bobcats' fans received some anticipated football on Sunday night, May 21. The Central Bobcats dropped their 2023 football schedule for this upcoming season. 
This year, the 'Cats face almost the exact same schedule as in 2022. The only difference is this season's scrimmage. Central plays Lubbock Cornado on August 17 before the season officially kicks off at home against Killeen Shoemaker on August 25. The 'Cats travel back to El Paso against Montwood before coming back to San Angelo in Week 3 to host Abilene Cooper on homecoming night. Central then embarks on a 2-week trek against Belton in Weeks 4 and 5 against Belton and Abilene Wylie, respectively.
Then, after their bye week in Week 6, the 'Cats begin Little Southwest Conference play against their district opponents. Central hosts Midland High for a Thursday night game in Week 7 before they head to Ratliff Stadium in Odessa to play Odessa High in Week 8. After the first two district games, Central comes up against an absolute gauntlet to end the season. They host Midland Legacy in Week 9, play Odessa Permian at Ratliff in Week 10, and finish out the season at home against the Frenship Tigers in Week 11. 
Check out the full Schedule here:
August 17 - Lubbock Coronado - Lowrey Filed - 7 p.m.
August 25 - Killeen Shoemaker (Sr. Parent Night) - San Angelo Stadium - 7 p.m.
September 2 - El Paso Montwood - SAC Stadium - 4 p.m. MST
September 8 - Abilene Cooper (Homecoming) - San Angelo Stadium - 7 p.m.
September 15 - Belton - Belton Tiger Stadium - 7 p.m.
September 22 - Abilene Wylie - Bulldog Stadium - 7 p.m.
September 29 - BYE
October 5 - Thursday - Midland High - San Angelo Stadium - 7 p.m.
October 13 - Odessa High - Ratliff Stadium - 7 p.m.
October 20 - Midland Legacy - San Angelo Stadium - 7 p.m.
October 27 - Odessa Permian - Ratliff Stadium - 7 p.m.
November 3 - Frenship (Little Bobcat Night) - San Angelo Stadium - 7 p.m.
Bobcats fans can try and analyze this schedule back to front and make their guess on how the 'Cats will do this year, but it's safe to say that the boys do not have an easy road ahead of them next season. Central has a great chance to go 2-0 before their season turns into a coinflip against Cooper, Wylie, and Belton. The Bobcats could just as easily be 5-0 heading into the district as they could be 2-3.
Their district schedule remains weighted on the backend. Midland High continues to be a winnable game next season, but the Bulldogs might surprise some people. Odessa High improved much over the last five years, and the Bronchos might finally have their breakout year this season. However, Central is capable of winning these two games.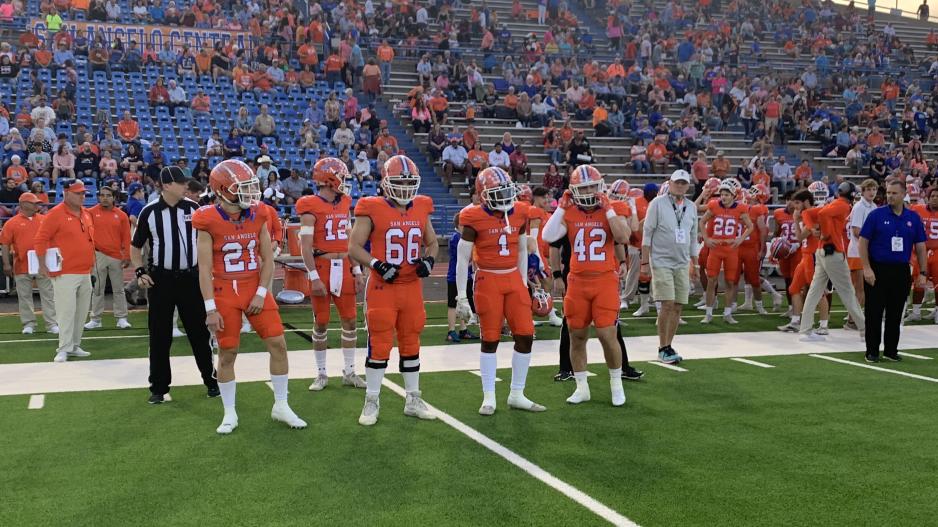 The 'Cats run into trouble headed to Midland Legacy in Week 9. The Rebels still have an outstanding program and have the most experienced quarterback in the district in Marcos Davila. The grudge match between Permian and Central continues at Ratliff this year, a place where historically, the 'Cats struggle. Finally, the Bobcats finish their season at home against the Frenship Tigers. Out of the last three games on the schedule, the Frenship game is the contest that the 'Cats match up best against.
Most Recent Videos