BURNET, TX — After the thunderstorm on Friday night postponed Wall's Regional Quarterfinal playoff matchup against the Blanco Panthers in San Angelo, the two teams packed up their gear, traveled to Burnet, and resumed the game on Saturday afternoon. The Hawks and Panthers made it through 2.5 innings before lightning crept too close, and the Hawks held a 3-0 lead in the bottom of the 3rd inning. Wall picked up where they left off in San Angelo the previous evening. The Hawks held on to beat Blanco and advance to the Regional Semifinal Round.
By UIL rule, because the Hawks and Panthers could not finish their first game, the playoff matchup turned from a potential 3-game series into a winner-take-all one-game scenario. Wall held their 3-0 advantage heading into Saturday's game after a solid start the previous night.
Restarting a postponed game is never a simple task. All the energy built up the before the break can mentally drain some teams. Head Coach Jason Schniers told his team to go out and just play ball. "I told them that we can only control what we can control. Mother nature had other plans on Friday," Schniers said to his players about the game on Friday. "We put ourselves in a great position after 2.5 innings, and we need to go out and finish what we started," he said.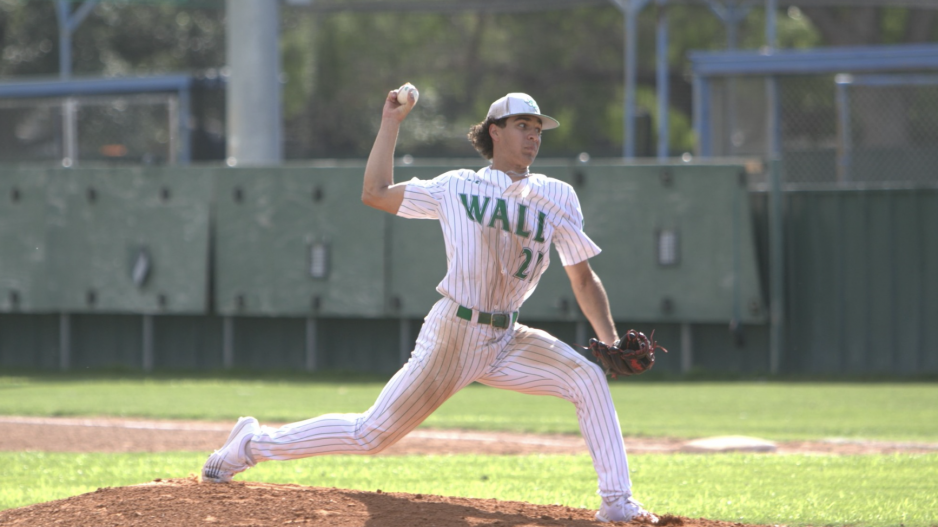 The Hawks used the gathered momentum to add another run in the bottom of the 3rd inning. Hagyn Barbee crossed the plate before the Panthers managed to get out of the inning. Luke Kemp returned to the mound after only pitching three innings the night before. He delivered a masterful performance throughout the start, accumulating nine strikeouts while only giving up one hit and one walk. Overall, the Panthers could not handle Kemp on the mound. When Blanco put the ball in play, Wall's defense was always there to make a play.
Combined with the offense at the beginning of the game, Wall proved too tall a task for the Panthers to handle. "We are tough to beat when we throw strikes and don't make errors," Schniers said. "We pitched well and played good defense this weekend."
Wall pitched another shutout in the 4-0 win. The Hawks have only allowed nine runs during this title run. Coach Schniers is correct when he said these boys are tough to beat. The Hawks outscored their opponents 50-9 over the past three weeks. "We have the potential to win the region if we continue to play at this level," Schniers said. Wall's Skipper thinks this team can go far in the playoffs this season, and the Hawks just might be able to hoist another State trophy in the coming weeks.
Next up, the Hawks head to the Regional Semifinal Round against the winner between Bushland and Idalou next weekend. The date, time, and location will be announced at a later date.
Most Recent Videos