SAN ANGELO, TX — The Angelo State Rams Baseball team won its first-round Lone Star Conference Tournament matchup over the weekend. The (1) Rams took down (8) Eastern New Mexico 11-0 on Friday, May 5, and finished the series with a 9-6 victory on Saturday. With the victory, the Rams advance to the double-elimination tournament against (4) Lubbock Christian on Thursday.
On Saturday, the Rams' offense once again propelled them to victory. After falling behind the Greyhounds in the 1st inning 1-0, Angelo State quickly took the lead in the 2nd. A solo home run by Jackson Hardy, a walk with the bases loaded, and a sacrifice fly by Jacob Guerrero put the Rams firmly in control at 4-1.
Angelo State increased their lead to 7-2 following an ENMU solo shot. The Greyhounds refused to go quietly, adding four runs by the 8th inning, but it wouldn't be enough. Angelo State's bats never stilled, and the Rams claimed victory 9-6. Caleb Heuertz earned his second save on the year after he finished the last two innings and only allowed one hit. 
The Rams next face a double-elimination tournament against three other teams to determine the Lone Star Conference Championship. Angelo State, St. Edward's, UT Tyler, and Lubbock Christian all won their first-round, best-of-three series with sweeps to advance in the Lone Star Conference Baseball Championship. All four teams that advanced were the higher seeds who hosted the opening rounds.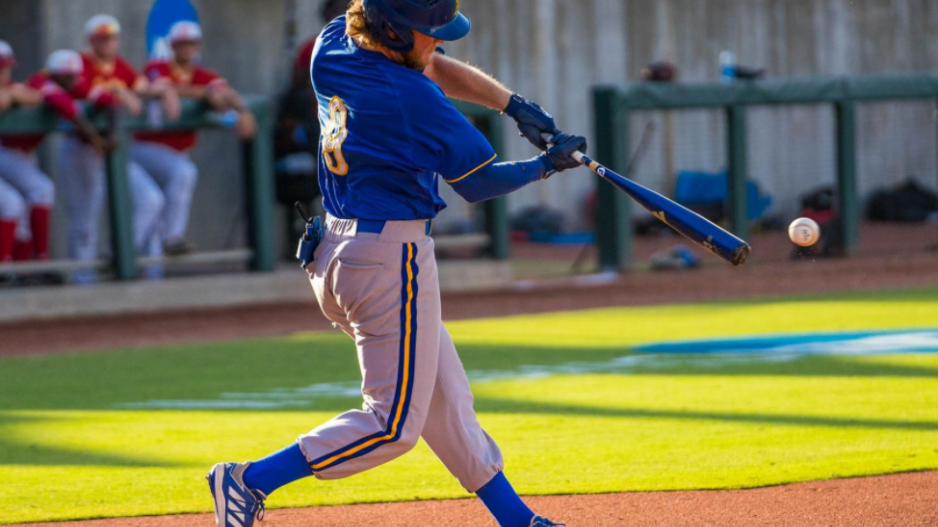 Along with (1) Angelo State's victory, (2) St. Edwards defeated (7) St. Mary's in two games, (3) UT-Tyler topped (6) Texas A&M Kingsville in two games, and (4) Lubbock Christian sent (5) West Texas A&M home after two thrilling extra innings games. 
Angelo State hosts the next stage of the tournament at Foster Field in San Angelo beginning on Thursday, May 11. The Rams already won the regular season title and now look to secure the LSC Tournament Title. This year's tournament winner will receive an automatic postseason bid.
Most Recent Videos