LUBBOCK, TX — Less than a month after former head coach Mark Adams stepped down as the Red Raiders head honcho, Texas Tech officially announced that they are hiring Grant McCasland as the 19th Head Coach in Texas Tech Basketball's program history. 
McCasland started his collegiate career in Lubbock as the Men's Basketball Director of Operations from 1999-2001. He returns to the Hub City after coaching the Mean Green of North Texas for six seasons. McCasland is 211-89 as a head coach and recently led the Mean Green to a 31-7 record this season and the National Invitation Tournament (NIT) Championship.
"I want to thank President Lawrence Schovanec and Athletics Director Kirby Hocutt, and the committee for the opportunity to coach at Texas Tech," McCasland said. 
"The commitment and vision for Texas Tech has no limits, and we look forward to loving our team every day with a greater purpose. We will strive daily for excellence in every aspect of our program, do things the right way, winning championships that values relationships throughout. Our family looks forward to joining the Red Raider nation and can't wait to get started in Lubbock."
McCasland will be formally introduced at a welcoming ceremony which is open to the public at 4 p.m. on Monday at the United Supermarkets Arena.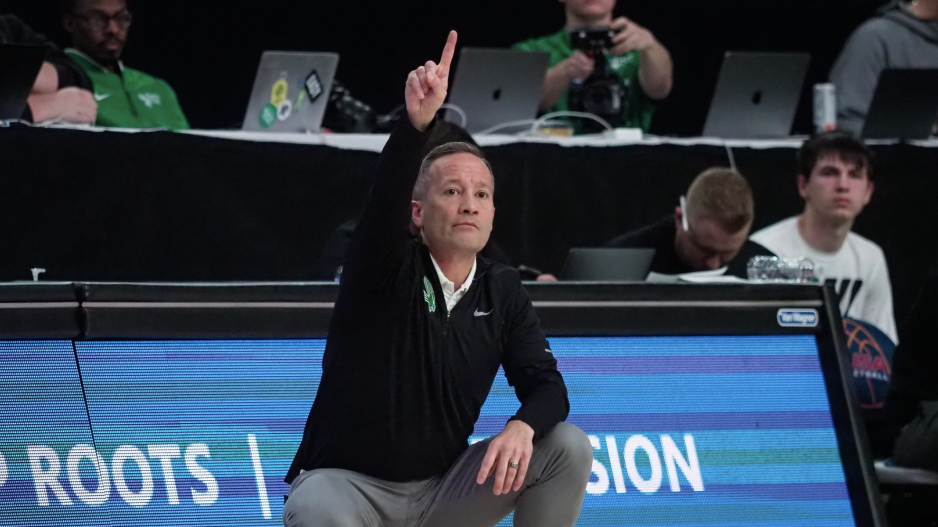 Texas Tech advanced to four of the past five NCAA Tournaments, including reaching the 2018 Elite 8, 2019 NCAA Championship Final, 2021 NCAA Tournament Second Round, and 2022 Sweet 16. The Red Raiders have a 117-22 home record over the past eight seasons and are coming off a year where the program averaged 13,222 fans per game, which ranked No. 1 throughout the state of Texas, third in the Big 12, and 21st nationally.
McCasland attended Baylor University, where he played for the Bears from '95-'99 as a walk-on. Prior to coaching at North Texas, he spent five seasons as an assistant coach at Baylor to Scott Drew. 
COACHING EXPERIENCE (23 seasons)
1999-2001: Texas Tech, director of operations
2001-03: Northeastern JC, assistant coach
2004-09: Midland College, head coach
2009-11: Midwestern State, head coach
2011-16: Baylor, assistant coach
2016-17: Arkansas State, head coach
2017-23: North Texas, head coach
HEAD COACHING RECORDS (211-89 overall, 155-77 DI)
2009-10: Midwestern State; 31-3, 10-2 LSC
2010-11: Midwestern State; 25-9, 9-5 LSC
2016-17: Arkansas State; 20-12, 11-7 SBC
2017-18: North Texas; 20-18, 8-10 C-USA
2018-19: North Texas; 21-12, 8-10 C-USA
2019-20: North Texas; 20-11, 14-4 C-USA
2020-21: North Texas; 18-10, 9-5 C-USA
2021-22: North Texas; 25-7, 16-2 C-USA
2022-23: North Texas; 31-7, 16-4 C-USA
Most Recent Videos