ARLINGTON, TX – Governor Greg AbbotT celebrated the 200th anniversary of the Texas Rangers division within the Texas Department of Public Safety Thursday at the Texas Rangers Major League Baseball team's 2023 opening day first pitch ceremony at Globe Life Field in Arlington. 
"Since brave pioneers first settled the Old West, the Texas Rangers have been a hallmark of the story of Texas," said Governor Abbott. "From crime scene specialists to subject matter and cold case experts, the Texas Rangers play a pivotal role in bringing justice for Texans today, as they have for two centuries. The Texas Rangers continue to have a tremendous impact on our communities, and I am proud to join their namesake baseball team today as we honor their integral role in establishing the Texas legend."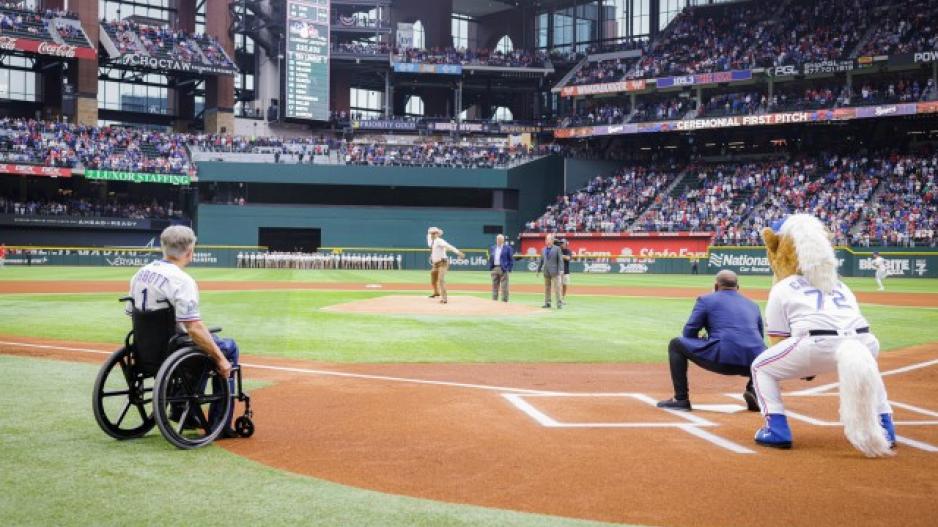 The Governor was honored to be joined at the first pitch ceremony by former U.S. President George W. Bush, former Texas Rangers Pitcher and Team President Nolan Ryan, former Texas Rangers Catcher Iván "Pudge" Rodríguez, and DPS Lieutenant Reuben T. Mankin, who threw the first pitch.
Established in 1823, the Texas Rangers is a major division within DPS, with lead investigative responsibility for major violent crimes, unsolved violent crimes, serial criminals, public corruption, public integrity offenses, and officer-involved shootings. The division is also responsible for the state's border security operations program and DPS tactical operations.
Most Recent Videos