SAN ANGELO, TX — It's finally springtime, and with the spring comes the start of Baseball season. On Thursday, March 30, Major League Baseball begins with Opening Day. 30 different MLB teams will play 15 games throughout the day as the 2023 season begins.
The defending champions, the Houston Astros and the Texas Rangers, both play on Thursday. The Rangers square off against the Philadelphia Phillies at 3:05 p.m. Texas's new acquisition at pitcher, Jacob deGrom, makes his Rangers debut against the Phillies' Aaron Nola.
The Houston Astros plan to hang their 2022 Championship Banners on Thursday night when they host the Chicago White Sox at 7:08 p.m. Astros' Framber Valdez begins his 2022 campaign against Chicago's Dylan Cease.
Both Texas teams lost and acquired new players in the offseason due to free agency. Fans everywhere look forward to the new look that the Rangers sport, while Houston fans hope that the loss of Justin Verlander does not impact their chances of adding another banner this season.
Here is the full list of games on Opening Day:
Atlanta Braves at Washington Nationals: 12:05 p.m. 
San Francisco Giants at New York Yankees: 12:05 p.m.
Baltimore Orioles at Boston Red Sox: 1:10 p.m.
Milwaukee Brewers at Chicago Cubs: 1:20 p.m.
Detroit Tigers at Tampa Bay Rays: 2:10 p.m.
Philadelphia Phillies at Texas Rangers: 3:05 p.m.
Pittsburgh Pirates at Cincinnati Reds: 3:10 p.m.
Toronto Blue Jays at St. Louis Cardinals: 3:10 p.m.
Minnesota Twins at Kansas City Royals: 3:10 p.m.
New York Mets at Miami Marlins: 3:10 p.m.
Chicago White Sox at Houston Astros: 6:08 p.m.
Colorado Rockies at San Diego Padres: 8:40 p.m.
Los Angeles Angels at Oakland Athletics: 9:07 p.m.
Arizona Diamondbacks at Los Angeles Dodgers: 9:10 p.m.
Cleveland Guardians at Seattle Mariners: 9:10 p.m.
The best pitching matchup of the day on paper is in Miami, where 2022 NL Cy Young winner Sandy Alcantara will lead the Marlins against the Mets and three-time Cy Young winner Max Scherzer.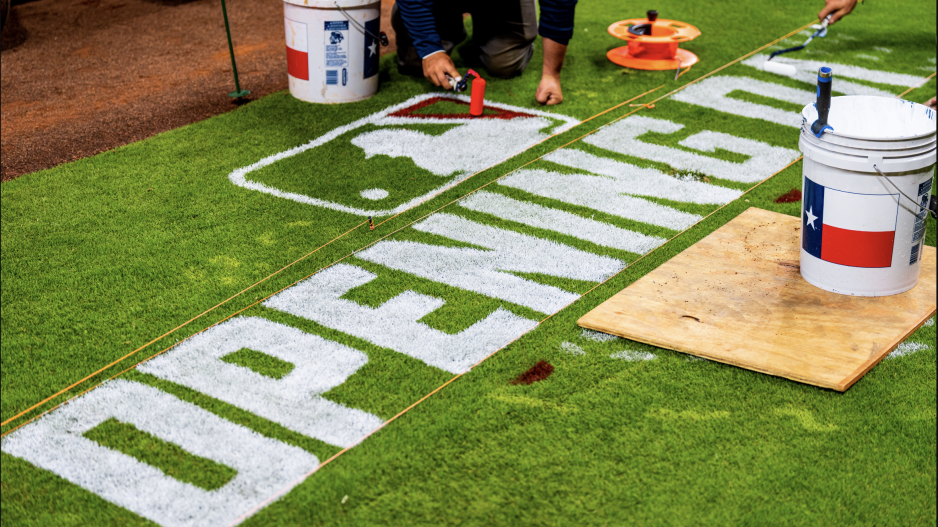 Most Recent Videos