SAN ANGELO, TX — The 64th Annual San Angelo Relays began on Friday morning, March 24. Teams from around the Concho Valley and further beyond into the greater Texas area gathered at San Angelo Stadium for the 2-day event.
Athletes will compete in track events, including hurdles, relays, and sprints, as well as field events, including the pole vault, long jump, triple jump, shot put, discus, and high jump. Several preliminary events are already underway as the track meet moves through its rolling schedule.
Here is the listed schedule of events for Friday, March 24, and Saturday, March 25.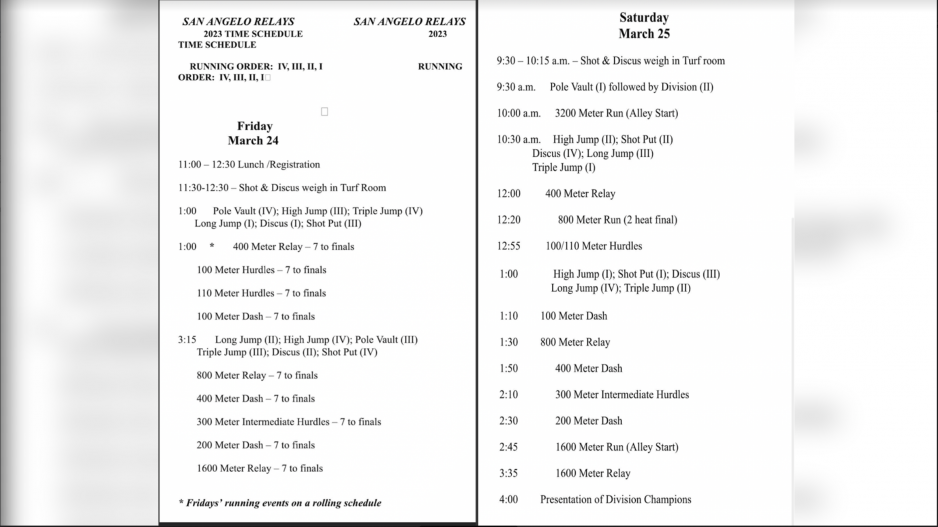 Day 2 Events begin at 9:30 a.m. on Saturday, with the Finals for the Track events beginning with the 3200 meters run at 10:30 a.m. and the 4x100-meter relay at noon.
Check out our Special Edition of COVER1 tonight at 6 p.m. for exclusive interviews with several of the athletes and coaches from Day 1.
Most Recent Videos