SAN ANGELO, TX — The Concho Valley Bobcats were honored during the Proclamations portion of the Tuesday San Angelo City Council meeting. Mayor Brenda Gunter declared March as Developmental Disabilities Awareness Month.
Mayor Brenda Gunter read the proclamation to the public. It read as follows: 
"In collaboration with MHMR Concho Valley, the Local Intellectual and Developmental Disability Authority (LIDDA), we dedicate March to raising awareness about developmental disabilities and advocating for inclusivity within our community," she said. 
"Therefore, I, Brenda Gunter, Mayor of the City of San Angelo, Texas, on behalf of the City Council, do hereby proclaim March 2023 as DEVELOPMENTAL DISABILITIES AWARENESS MONTH and encourages everyone to learn about how creating an equitable future for those with developmental disabilities improves and strengthens classrooms, businesses, and houses of worship."
MHMR Concho Valley operates as a unit of local government and has an eleven-member Board of Trustees who are appointed by its Sponsoring Agencies: Angelo State University, City of San Angelo, San Angelo ISD, and Tom Green County.
MHMR Concho Valley was established in 1966 and is the Mental Health and Intellectual and Developmental Disability Authority for Tom Green, Coke, Concho, Crockett, Irion, Reagan, and Sterling Counties in the Concho Valley.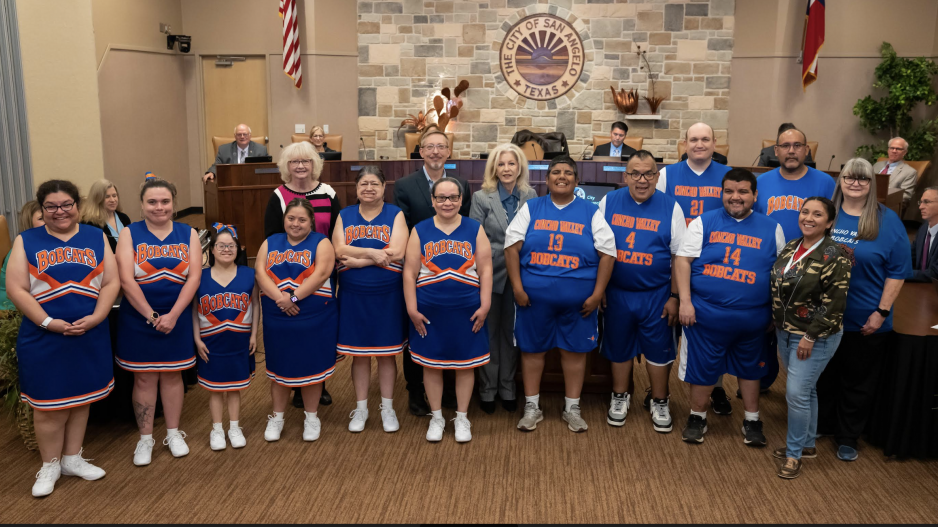 They offer an array of services and supports which respond to the needs of people with mental illness, intellectual and developmental disabilities, autism, and substance use disorders, enabling them to make choices that result in lives of dignity and increased independence.
Most Recent Videos