MIAMI, FL — A celebratory moment turned sour on Wednesday, March 15, as Puerto Rico's National Team celebrated their 5-2 victory over the Dominican Republic in the World Baseball Classic. 
The World Baseball Classic is one of two main senior baseball tournaments sanctioned by the World Baseball Softball Confederation. The tournament is held once every four years and was last played in 2017. The tournament was postponed in 2021 due to the COVID-19 pandemic and rescheduled for 2023.
As the team celebrated their victory, NY Mets star pitcher Edwin Diaz fell to the ground in obvious pain. The mood turned somber quickly as Diaz's teammates realized there was something wrong. Team medical personnel wheeled an emotional Diaz off of the field to undergo further testing on an injured knee. 
On Thursday, March 16, the Mets announced that the star closer is expected to miss the entire 2023 season because of a knee injury suffered at the World Baseball Classic. Diaz has a "full-thickness" tear of the patellar tendon in his right knee and will undergo surgery Thursday afternoon.
Mets general manager Billy Eppler told reporters that the organization would not "update Edwin's timeline for a while" but noted that the general recovery timeline for patellar tendon surgery is eight months.
It's an unfortunate situation for Edwin Diaz and the New York Mets, as Opening Day is just weeks away.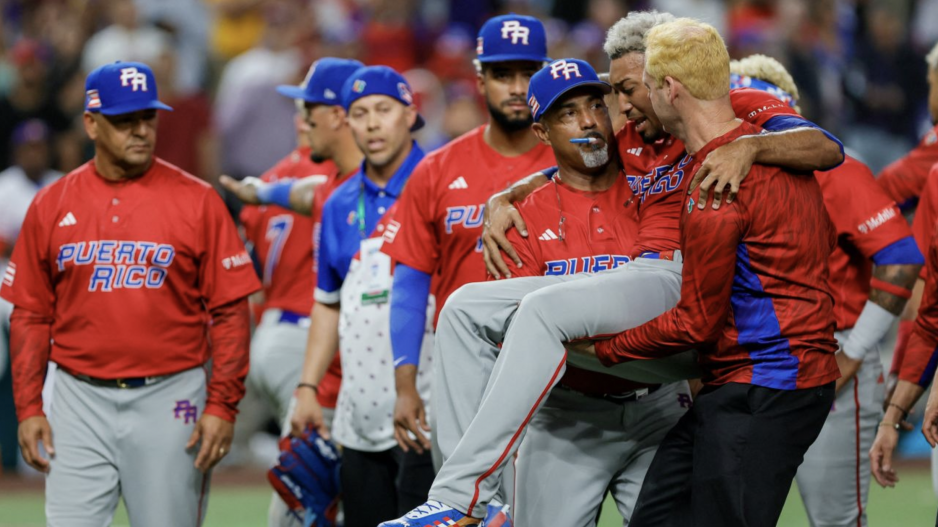 Most Recent Videos