CINCINNATI, OH — A juvenile was injured outside the house of Cincinnati Runningback Joe Mixon's house after a report of shots being fired on Monday night.
According to Chancelor Winn and Brian Planalp of Fox 19 in Cincinnati, police entered Mixon's home in the early morning hours of Tuesday and surrounded it with crime scene tape.
Winn and Planalp noted it is unclear how the juvenile was injured and whether Mixon had any involvement.
Per Mike Dardis of WLWT in Cincinnati, Mixon's sister, Shelonda, said Mixon was not involved in the incident, which was described as a shooting.
Mixon, 26, has spent his entire six-year NFL career in Cincinnati after the Bengals selected the former Oklahoma Sooner in the second round of the 2017 NFL draft.
The One-time Pro Bowler finds himself in the headlines again after an arrest warrant was issued by the Cincinnati Police Department for allegedly pointing a gun at someone in downtown Cincinnati.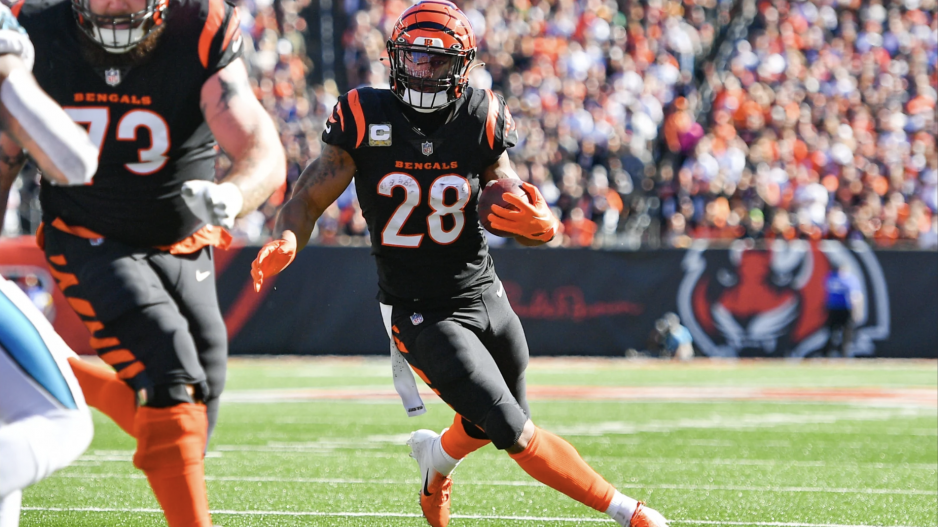 Police later rescinded the warrant and admitted a "procedural misstep" was made in issuing the warrant in the first place. The case was submitted for "cursory review" to determine whether there would be cause to issue another warrant.
Mixon remains a key part of the offensive machine that reached the Super Bowl in 2021. His ability to run the ball and catch passes out of the backfield gives Star-quarterback Joe Burrow more options to move the ball down the field. 
However, Mixon's future with the Bengals remains up in the air ahead of the 2023 season, as Cincinnati could save $7.3 million in cap space by moving on from the running back. 
Most Recent Videos