STANTON, TX — The No. 4 Reagan County Owls and the Seagraves Eagles squared off on Friday night, Feb. 24, in Stanton to decide round two of the Texas High School Basketball playoffs. The Owls overcame a slow start to pull even with a talented Eagles squad at the half before blowing the game out with a massive second half. Owls won and advanced, 79-51.
Reagan County began the game in a fugue. Early turnovers and missed shots allowed Seagraves to build up to a 12-4 run in the 1st quarter. However, the Owls showed why they are so highly ranked in the standings, dug down, and pulled back within two points at the end of the 1st quarter, 12-10.
In the 2nd quarter, the Eagles kept pace with the Owls and never allowed Reagan County to pull away. With less than two minutes to go. Seagraves hit a 3-point shot to once again pull ahead 25-23. The Owls made it to the free throw line and tied the game just before the break, 25-25.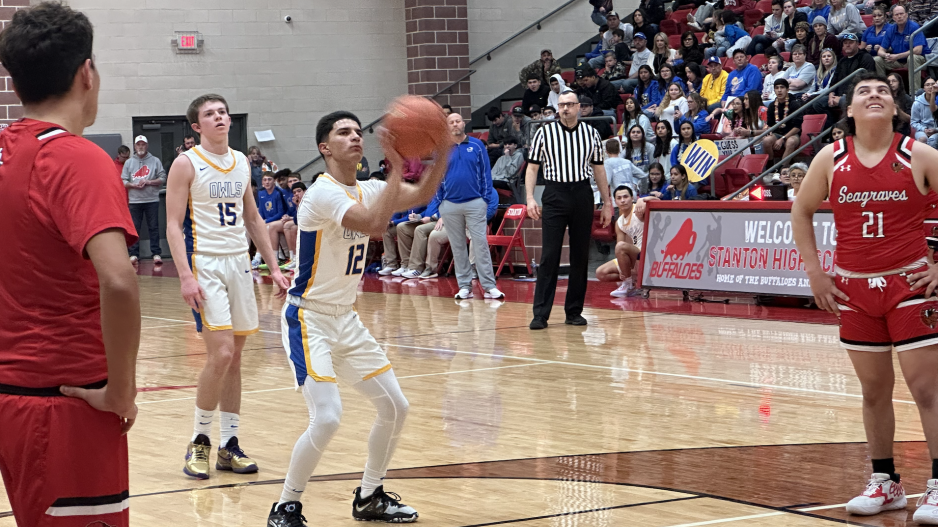 Reagan County came out of the break with fire in their eyes. The Owls went on an 11-2 run in the first three minutes of the 3rd quarter before Seagraves knew what hit them. The Eagles settled as the period wore on, but at that point, the Owls held a 7-point lead. That 7-point lead ballooned to 14, then 18 points, in part thanks to the Owls' defense. The period came to an end as Jarrett Brown slammed an exclamation point on a 28-point quarter with a layup on one end and a block on the other as time expired.
The Owls continued to pour it on, and Seagraves never rediscovered the mojo that aided them in the first half. Reagan County scored 54 points in the second half and advanced to the Regional Quarterfinal round 79-51.
After the game, Jarrett Brown and Kason Brown talked about their win.
Head Coach Kyle Brown explains what happened in the first half and what the win means moving forward. 
Reagan County plays Plains in Round 3 early next week. The date, time, and location are still to be determined.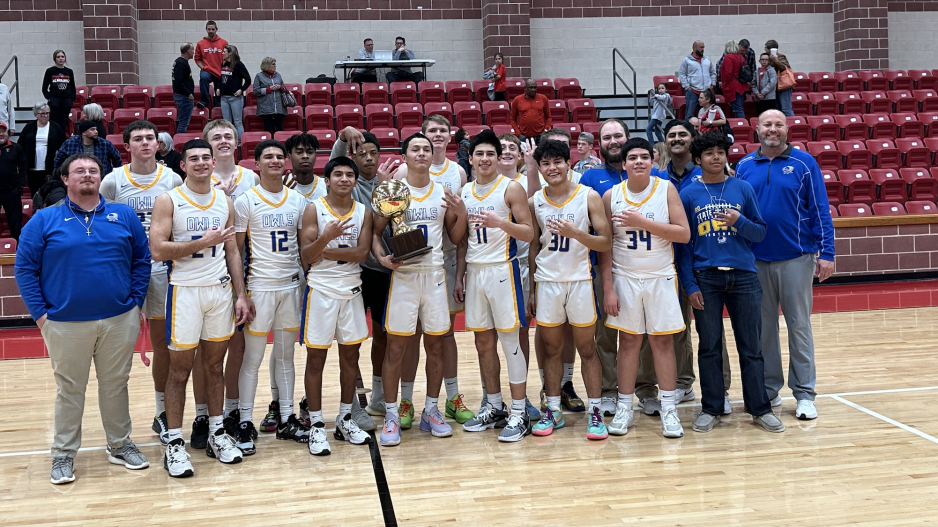 Most Recent Videos