NORMAN, OK — The Red Raiders' hot streak continued on Tuesday, Feb. 21, as they soundly defeated Oklahoma on the road and extended their win streak to four games. Fardaws Aimaq recorded a double-double, and Jaylon Tyson scored 18 points on 7-8 shooting as the Red Raiders defeated the Sooners 74-63. 
Aimaq led the Red Raiders with 19 points, followed by Pop Isaacs and Kevin Obanor, who each added 11 points.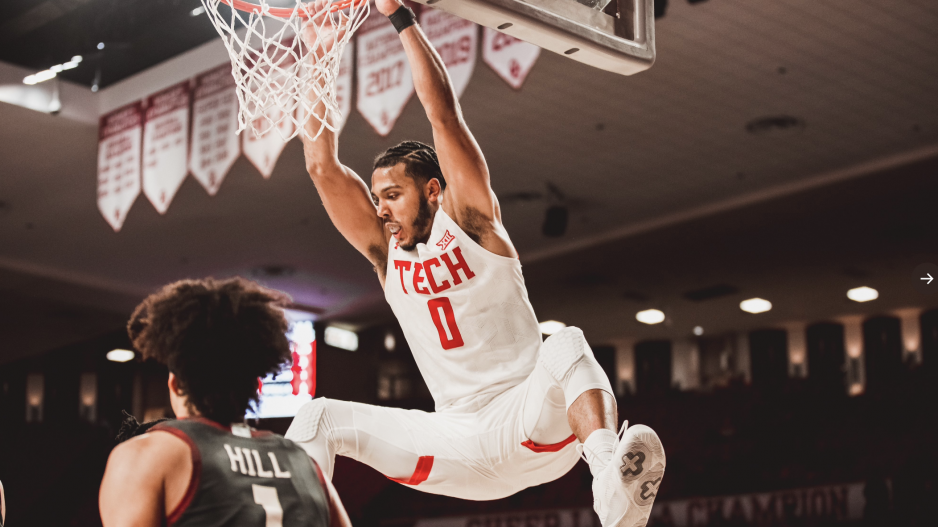 The matchup stayed close throughout until Tech pulled away late in the second half. Joe Bamisile hit a 3-pointer with 3:47 remaining to pull the Sooners within three points, but Obanor answered on the other end with a dunk that put the game away for good.
Texas Tech (16-12, 5-10) has won six of its last eight, including back-to-back wins against No. 12 Kansas State and No. 6 Texas.
After an abysmal start to Big 12 play, mainly due to injuries, the Red Raiders still have a chance to make the big dance in March. Texas Tech needs at least to win two out of the next three to even be considered. The Red Raiders host No. 24 TCU on Saturday, Feb. 25, at 11 a.m. in Lubbock. They travel to Lawrence to face the No. 3 Kansas Jayhawks before finishing their regular season at home against Oklahoma State.
Most Recent Videos