SAN ANGELO, TX — The Angelo State Rams football team is holding open tryouts for the students of Angelo State University. The tryouts will be held for prospective players on Monday, Jan. 30, at 5 p.m.
The following items must be done prior to the tryout in order to participate: 
1) Prospective student-athletes MUST be enrolled full time (at least 12 hours) at Angelo State for the Spring of 2023.
2) Provide a copy of your class schedule at the tryout.
3) Results of a Sickle Cell Solubility test MUST be provided as well as a copy of a physical administered within six months of the tryout date.
       -If you don't have sickle cell test results, you WILL NOT be able to try out. A sickle cell waiver form is no longer an option. There is a cost to have the test done, and it could take up to 48 hours to receive your results back.
4) Results of an EKG test will need to be provided.
         -If you don't have EKG test results, an EKG waiver form will be available.
5) A tryout waiver form will also need to be signed at the tryout. 
Anyone that is interested needs to meet outside the Ben & Alvetta Kelly Weight Room on the bottom floor of the Junell Center at 4:45 p.m. on Monday, Jan. 30th. It is MANDATORY that ALL of the items be provided prior to the tryout. Any further questions can be emailed to [email protected].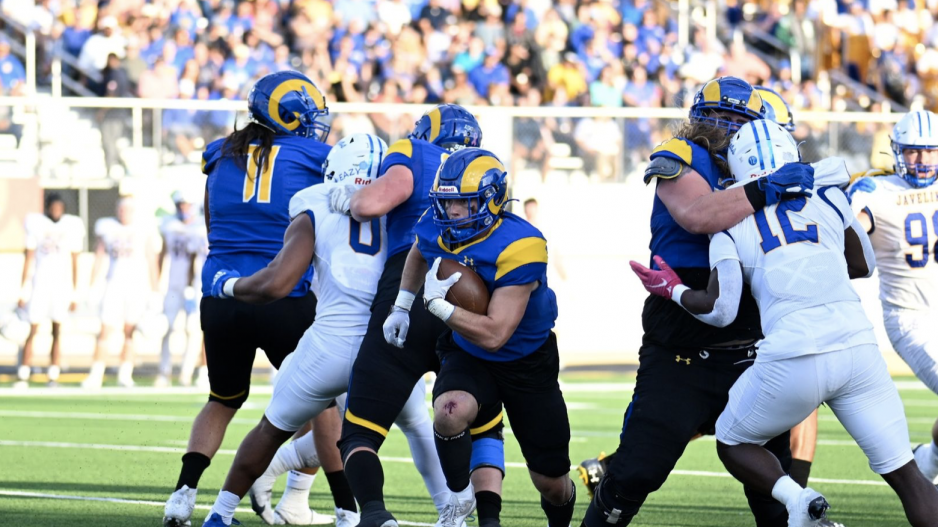 Most Recent Videos