TAMPA, FL — The biggest question of the day is will the Dallas Cowboys be able to beat Tom Brady in Monday night's playoff matchup? 
The Dallas Cowboys (12-5) travel to Tampa Bay to duel Tom Brady and the Buccaneers (8-9) at 7:15 p.m. on Monday, Jan 16.
Vegas has the Cowboys as 2.5-point favorites, but the game is expected to be close as both teams bring strong rosters to the table. Despite how strong the Cowboys are this year, they will still have to take on arguably the greatest quarterback of all time, Tom Brady.
This matchup will be decided by which version of Dak Prescott decides to show up tonight. When Prescott is firing on all cylinders, the Cowboys represent one of the most dangerous offenses in the league. However, if the Dak Prescott, that played against the Jaguars and Commanders, steps onto the field, the Bucs will certainly take advantage.
Prescott posted a horrendous stat line against the Washington Commanders in the final week of the regular season. He went 14/37 for 128 yards, one touchdown, and one interception. The Cowboys never got their ground game going, and Prescott failed to shoulder the load for the struggling offense. 
Prescott has thrown 15 interceptions in the 12 games he's played this season which leads the league. His 11 interceptions in his last 14 starts are also the worst in the league. However, Prescott remains a perennial all-star in the playoffs, so hopefully, this trend can continue.
Dallas needs to control the line of scrimmage if they want to win this game. Both Ezekiel Elliot and Tony Pollard will find some room to run against a defense that ranks at about the middle of the pack. Controlling the line of scrimmage will allow Dak Prescott the time he needs to torch a secondary that allowed the 5th most touchdowns to wide receivers in the passing game this year. Look for both Dalton Shultz and CeeDee Lamb to make an impact in this game.
The Dallas Cowboys have won 35 playoff games. Tom Brady, by himself, has won 35 playoff games. 
Brady also had an uncharacteristic year this season in Tampa. His nine interceptions are higher than his average, and his overall passing numbers are down. This game will come down to whichever defense makes the opposing quarterback the most uncomfortable.
Overall, Brady is 7-0 all-time versus the Cowboys. Will this be the year where the 'Boys get it done? Comment what you think below.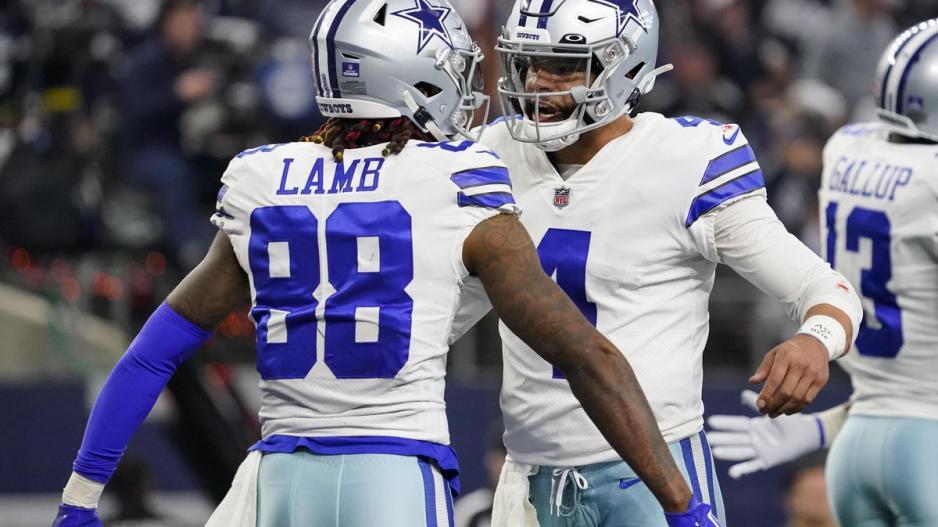 Most Recent Videos