MIDLAND, TX — The San Angelo Central Lady Cats Basketball team traveled to Midland to battle the Midland Legacy Rebels in 2-6A district play on Friday, Jan. 13, at Midland Legacy High School. The Lady Cats played outstanding defense throughout the entire contest, and Central secured its first district win of the '22-'23 season 44-26.
After both teams battled back and forth throughout the first half, Central built a comfortable lead in the 3rd quarter. Tough baskets from Alyssa Barron put the Lady Cats up by ten early in the 4th. 
Jewels Perez played another outstanding game in the 4th quarter, and her defense turned into several more scoring opportunities. The Lady Cats (14-12)(1-2) went back to San Angelo after a decisive victory and their first district win, 44-26.
Head Coach Arsenior Geter gave his thoughts after the game on his team's performance.
Jewels Perez led the Lady Cats with 9 points.
The San Angelo Central Lady Cats (14-12)(1-2) host the Odessa Permian Panthers next Tuesday, Jan. 17, in San Angelo at 6 p.m.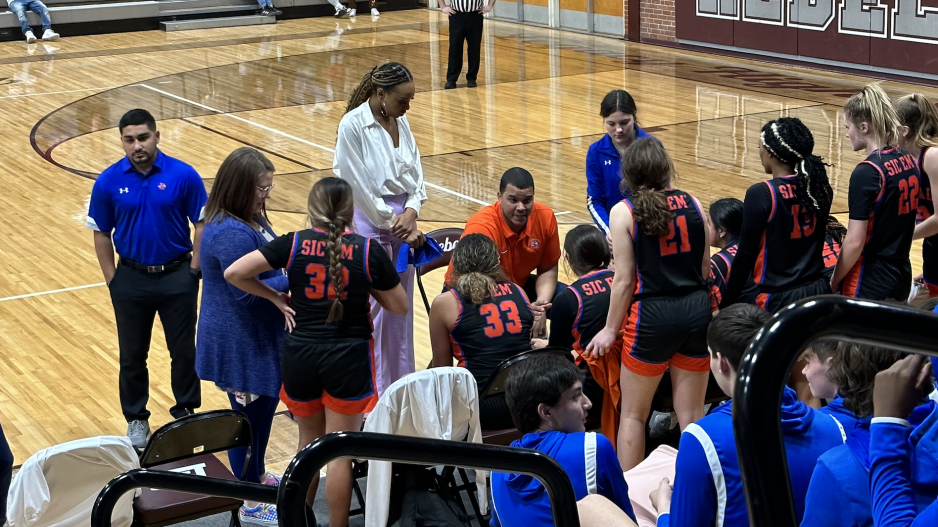 Most Recent Videos