SAN ANGELO — The San Angelo Central Bobcats' 2022 football season is in the books after the loss to El Paso Eastwood last Friday in El Paso. Head Coach Kevin Crane held a press conference to talk about the season Monday, Nov. 14, at 2 p.m. at San Angelo Stadium.
Crane talked about his thoughts about the game last Friday against the Troopers and said, "There were a lot of explosive plays on both sides of the ball. We got out to a slow start which did not help anything, and they jumped out a lead on us. But we fought back. We kept fighting. It was back and forth the entire second half, but we could not quite get it done." He went on to say, "I'm proud of our kids, proud of the effort they showed all year. Unfortunately, our season came to an end."
A disappointing final result, to be sure, but overall, the 2022 season marked an improvement for the 'Cats as they finished the year with one more win than in 2021. Crane said, "I feel like we got better this year. We were healthier this year, for sure. We had a good group this year. It was a lot of fun to coach these guys. Overall, we got better. I feel like we could have won one or two more games this season. The fact that we made the playoffs again this year was no easy feat. I told the kids this morning that something they need to be proud of is that they continued the tradition of making the playoffs." 
Central was on the cusp of taking that next step toward a district championship this year. Crane shared his thoughts on the matter, "We need to be better up front, offensive and defensive line. Open-field tackling, we got to get better at that. There are several things we can improve on. There are several things we can improve on. We are constantly working towards improving. The 2023 season starts tomorrow morning."
This team had a senior class with 42 players classified as seniors. Crane talked about his and the coach's relationship with the guys, "Seems like every single year you have someone that you least expect that comes and steps up. It was a big group. They certainly embodied our core values and came every day trying to get better. I am certainly appreciative of that. I told them that I hope the things you learned throughout the course of your career in football will help you for the rest of your life. That's really what we are after, preparing these young men for life after football."
Looking at next season, Crane said, "We got a few guys returning, but it's not many. We will rely on a lot of our younger kids next year. We hope to have the best off-season ever to start preparing these guys for the 2023 season."
With Tyer Hill graduating this year, Crane talked about the quarterback position's possible future. "Christian English is a possible candidate. He was our JV quarterback all year. He played well this season. Tyler's little brother, Colton Hill. He was our freshman quarterback. He had a really good season as well. It's still in the early stages. It's those two guys, as well as a few others.
Whoever leads the 'Cats at quarterback next season should excel under Crane's tutelage. He thinks the Bobcats will be ready to play in '23. If the Bobcats can improve the defense and reload at quarterback, they have a good shot at making a run at the district next year.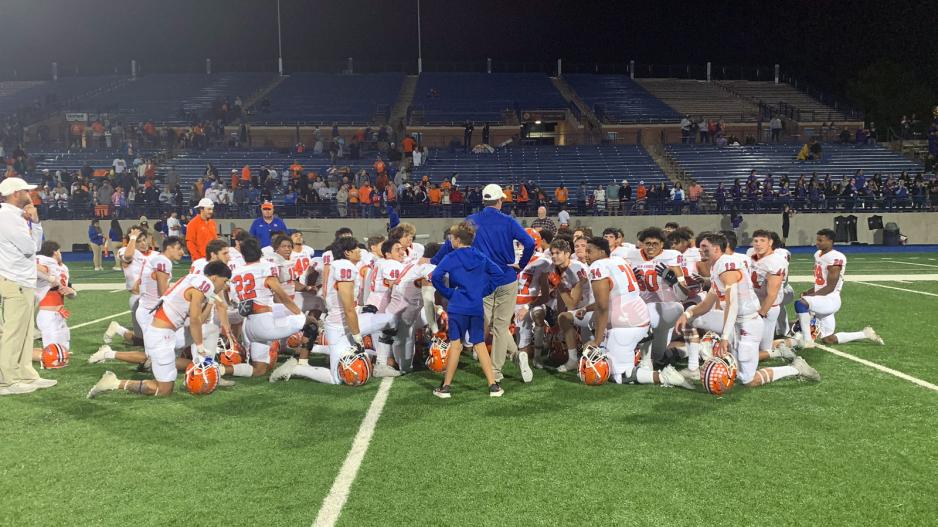 Most Recent Videos