PHILADELPHIA – Phillies' superstar Bryce Harper hammered a home run on his first at-bat, and the rest of the squad figured out Astros' pitcher Lance McCullers Jr.
Coupled with a stellar performance on the mound from Phillies' pitcher Ranger Suarez, the Philadelphia Phillies flattened the Houston Astros in Game 3 of the World Series 7-0.
The Phillies tied a Major League Baseball World Series record with five home runs in their Game 3 win and took a 2-1 lead in the series. The Phillies are only two wins away from a championship while Houston scrambles to figure out why their bats have fallen silent. 
Bryce Harper homered in the first after Kyle Schwarber reached first on a walk. The Phillies increased their 2-0 advantage in the bottom of the 2nd inning when Alec Bohm smashed a single shot to left field. Three batters later, CF Brandon Marsh went 358 feet to right field on his own solo home run. After two innings, the Phillies jumped out to a 4-0 lead.
Kyle Shwarber and Rhys Hoskins added two more home runs and three runs to Phillies' total in the bottom of the 5th inning to make the score 7-0.
The Astros struggled to get anything going offensively the entire ball game. Jose Altuve and Yordan Alvarez went 0-4, and the rest of the Astros only managed five hits in total. Ryne Stanek replaced McCullers Jr. in the 5th inning, which shored up the Astros' defense, but the Astros never scored.  
The Houston Astros resume action against the Philadelphia Phillies for Game 4 of the World Series tonight, Nov. 2, at Citizens Bank Park in Philadelphia at 7:03 p.m.
Aaron Nola will start Game 4 for the Phillies, while Cristian Javier will start for Houston.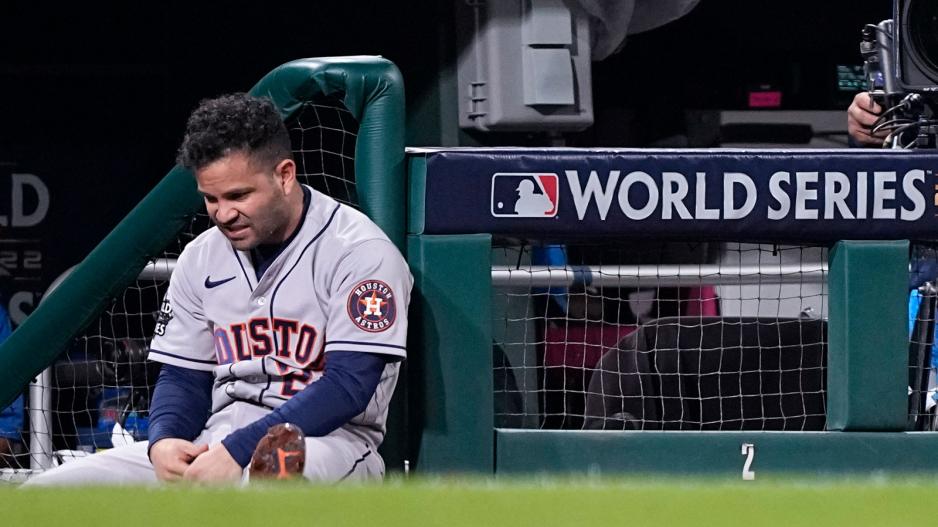 Most Recent Videos