STARKVILLE, MS — Mississippi State forced four turnovers and routed a lackluster performance from Texas A&M, 42-24 Saturday night.
The Aggies threatened to score on multiple occasions, but a relentless defensive effort from Mississippi State caused three turnovers in the red zone, including a blocked field goal that the Bulldogs returned for a touchdown.
The Bulldogs scored first in the second quarter on a 5-yard pass from Will Rogers to Caleb Ducking after a 94-yard, 11-play drive to make the game 7-0. They added another touchdown just before halftime when Rogers found Rufus Harvey on a 5-yard slant route to put the Bulldogs up 14-0 at halftime.
Texas A&M finally got on the board on their first drive of the 3rd quarter. The Aggies moved the ball efficiently inside Mississippi State's 10-yard but failed to punch the ball into the end zone. Randy Bond kicked a 24-yard field goal to decrease the deficit to 14-3.
Mississippi State crushed the Aggies' hopes of a comeback when Texas A&M attempted a field goal deep inside the Bulldogs' territory. Emmanuel Forbes blocked the field goal, and then Decamerion Richardson scooped the ball up and returned it 50 yards for another touchdown.
The 18-point deficit remained too large to overcome, and after two more turnovers, the route finally ended. Mississippi State's QB Will Rogers threw for 329 yards on 31/45 attempts and three touchdowns. The Bulldogs' defense played lights-out. Texas A&M loses their second game of the season, and head coach Jimbo Fischer has work to do to turn his team around.
The Texas A&M Aggies (3-2)(1-1) schedule only gets worse as they travel to Tuscaloosa next week, Oct. 8, to take on the #1 Alabama Crimson Tide (5-0) (2-0) at Bryant-Kenny Stadium at 7 p.m.
Texas A&M fell out of the AFCA and AP Top 25 rankings following the loss. Mississippi State debuted at #23 in both polls following Saturday's win.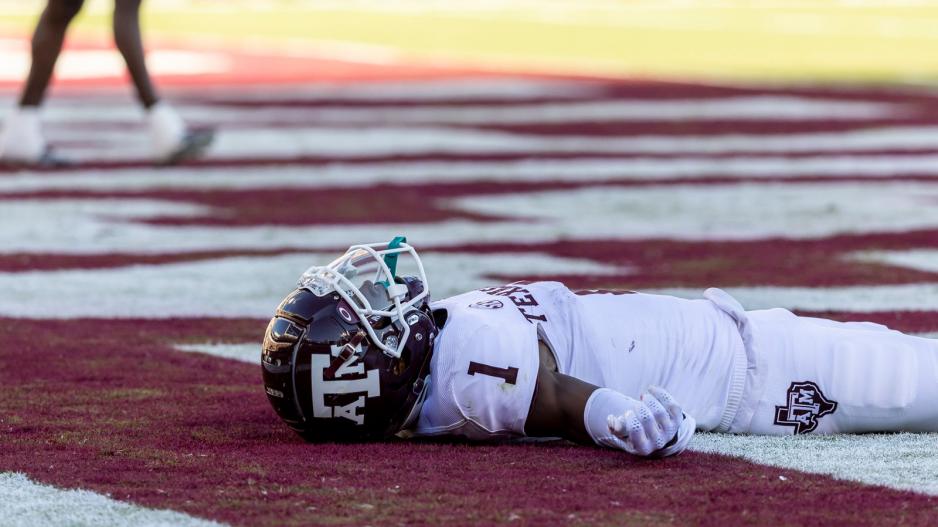 Most Recent Videos