Fans Host "Welcome Back" Event For The Rambelle Softball Team
SAN ANGELO, TX – Among an enthusiastic crowd of Angelo State University (ASU) Rambelle Softball fans, the Rambelle Softball Team was welcomed back from their trip to Salem, VA., as NCAA Division II National Championship Runner-Up.
The Rambelles gave it their all during their game, but lost 5-1 in Game Two against Minnesota State. For the Rambelle fans however, the heart and dedication the girls left on the field was more important than the final score. Everyone in attendance was proud of the teams accomplishments throughout the season and were looking forward to  "going back next year!"
Before entering this past weekend's tournament, the Rambelles had won their 5th NCAA Division II South Central Regional Championship and 7th Lone Star Conference. The Rambelles finished their season 60-7.
Head Coach Travis Scott thanked the fans for showing their support at every game and event. He extended an extra thank you to those who has tuned-in to the four hour radio broadcast by Jeremy Bryant during the teams game against Minnesota State. Scott also thanked the community for their supportive messages sent through Facebook, Twitter, emails and texts.
"You people are what makes this such a great place to work and great place for these kids to play and get an education."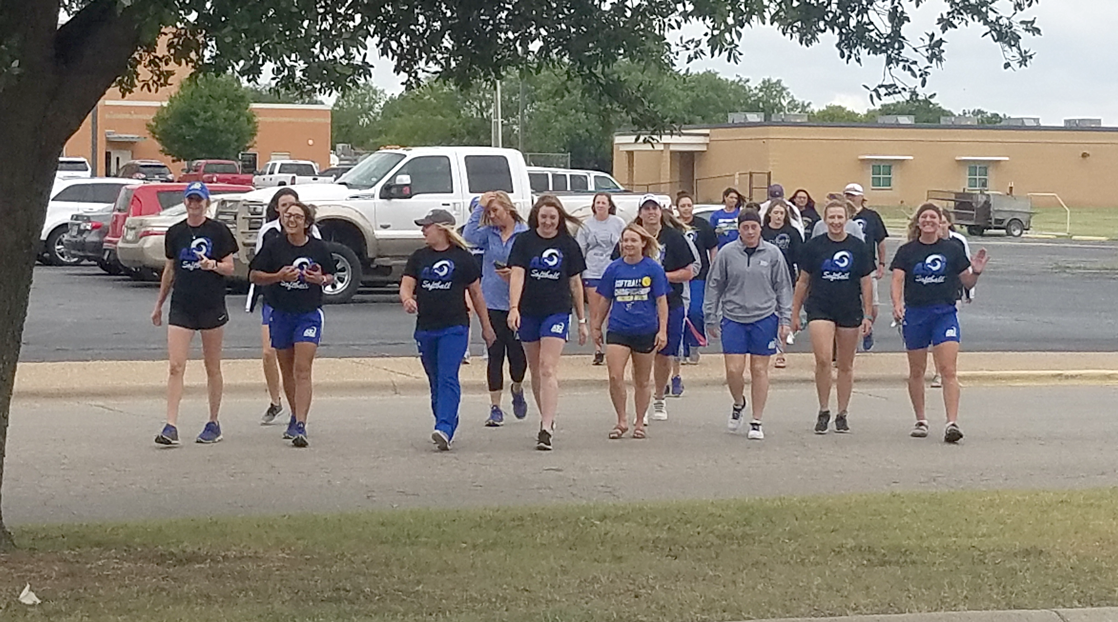 Even though the loss was tough for the team, losing against a team like Minnesota State made the "taste in your mouth a little less bitter," said Coach Scott. He acknowledged the Mavericks were a worthy competitor who had a great program and praised them for their sportsmanship. The national win was the first for the Minnesota State Softball Team.
Dr. Brian May, ASU's President, also thanked the softball team for their hard work and dedication. He praised them for upholding Angelo State in such a high place and for showing the rest of the country what ASU had to offer.
"On behalf of the whole school and everyone here: You gave us a tremendous ride. Don't discount what you have done, it was amazing," May said. "You gave us all a huge thrill and it was great exposure for Angelo State University."
The Rambelles thanked everyone in attendance for their support at the greeting and throughout the season. They added that they were very happy to be back home in Texas.
ASU students and friends of the Rambelle's  were very proud of the girls.
"I feel proud to be a Ram" said Nick Ellis, a current ASU student. He added that he is proud of the numerous sporting events and the various sports teams ASU has on campus.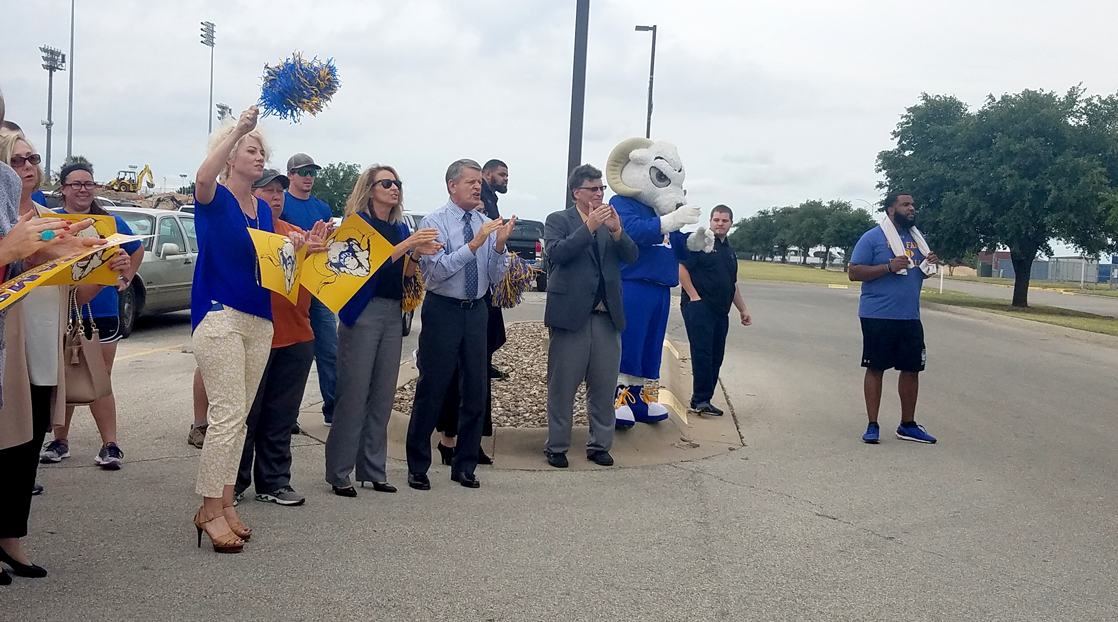 LIVE! congratulates the Rambelle Softball Team for all their accomplishments this past season! 
Get more stories like this by signing up for our daily newsletter, The LIVE! Daily.