SAN ANGELO, TX — A cool crisp morning met a gathering of San Angeloans for the annual Veterans Day ceremony at Fairmount Cemetery Thursday morning. Kam Stribling, President of Friends of Fairmount, introduced the event by describing how hundreds of volunteers placed American flags on the graves of veterans in the cemetery. The effort was led by Martha Elder who chaired this year's Veterans Day ceremony at the historic City-owned cemetery.
Charles Westbrook, a veteran and self-described history buff dressed in a Civil War era uniform, presented the history of the military and veterans in the Concho Valley region.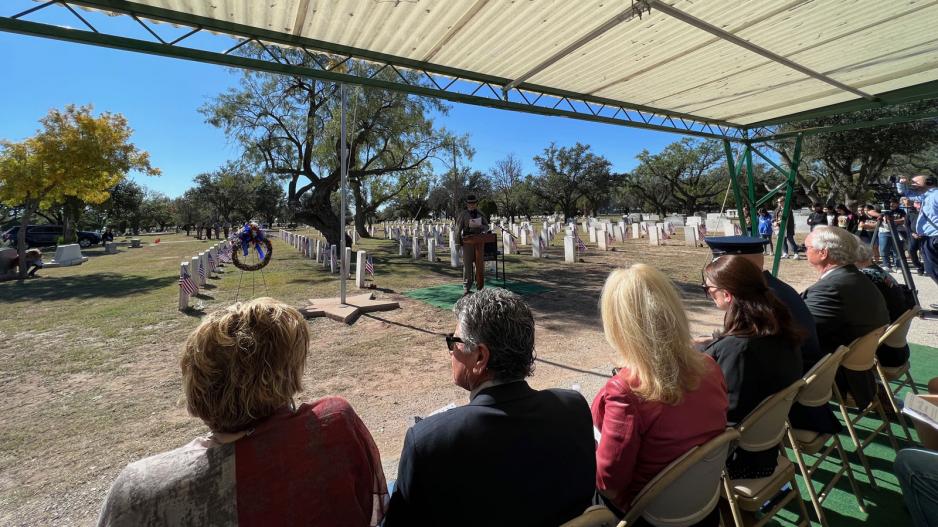 "San Angelo owes its very existence to the military," he noted.
This is because Fort Concho was established here in 1867. The location was ideal because of the water supplied at the confluence of the Concho Rivers. The Tom Green County Courthouse was established on the high bank of the Concho River where a newer one still stands today after a devastating flood in 1882 wiped out the small town of Ben Ficklin, the former county seat.
"Until 1889, Fort Concho served as home for various infantry and cavalry units including four regiments of the famous Buffalo Soldiers," Westbrook said.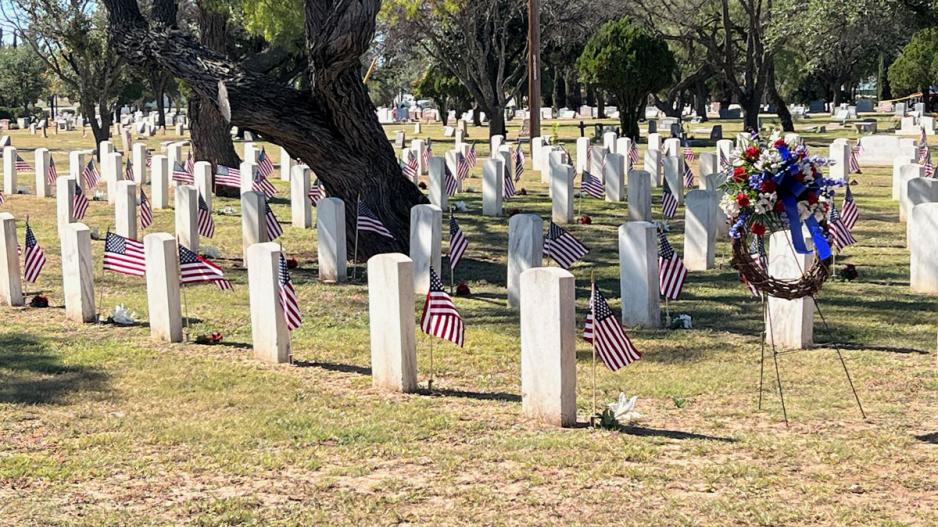 Fairmount Cemetery, today located on a busy Avenue N near the campus of Angelo State University, used to be outside the edge of the city when it was established. Graves were moved from the old City Cemetery located on Magdalen Street and also from near the Fort Concho grounds to Fairmount in 1893. There are veterans from every war Texas has been involved, from the Texas War of Independence to Operation Enduring Freedom and Operation Iraqi Freedom, interned there.
Goodfellow Air Force Base's 17th Training Wing Commander Matthew Reilman delivered remarks honoring the veterans in the audience as well as those in San Angelo. It is estimated that Tom Green County has 13,000 veterans living here today.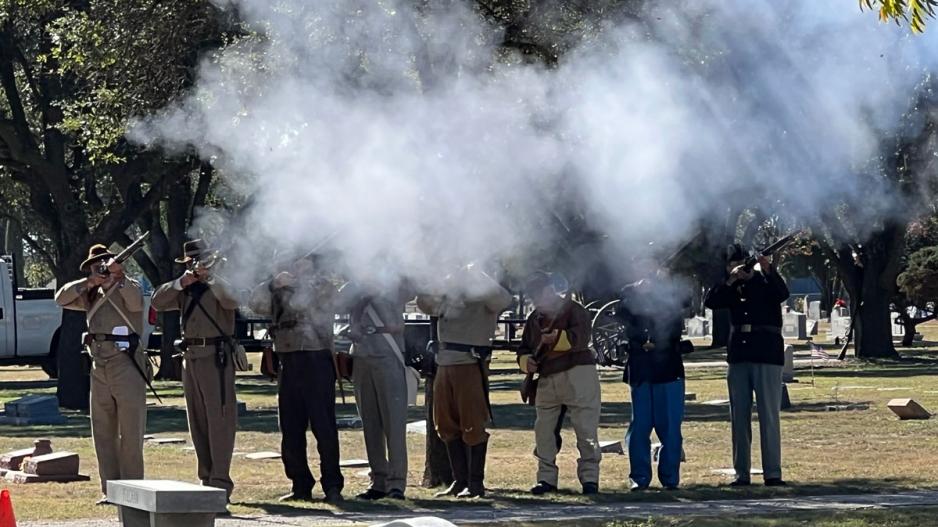 State Rep. Drew Darby opened the ceremony and Pastor Chris Curran of the Southland Baptist Church gave the opening prayer. Mayor Brenda Gunter led the Pledge of Allegiance. Morgan Christo performed an a capella Star Spangled Banner capped with the firing of a Civil War cannon by the Fort Concho Living History Program. Following Reilman's remarks, a 21-gun salute was given by thee Sons of Confederate Veterans and Sons of Union Veterans. Del Velasquez gave the closing prayer. Following that, Mike Parker, a local historian and bugler, performed Taps. Chris Morgan closed the ceremony with a rendition of Amazing Grace performed with his bagpipes.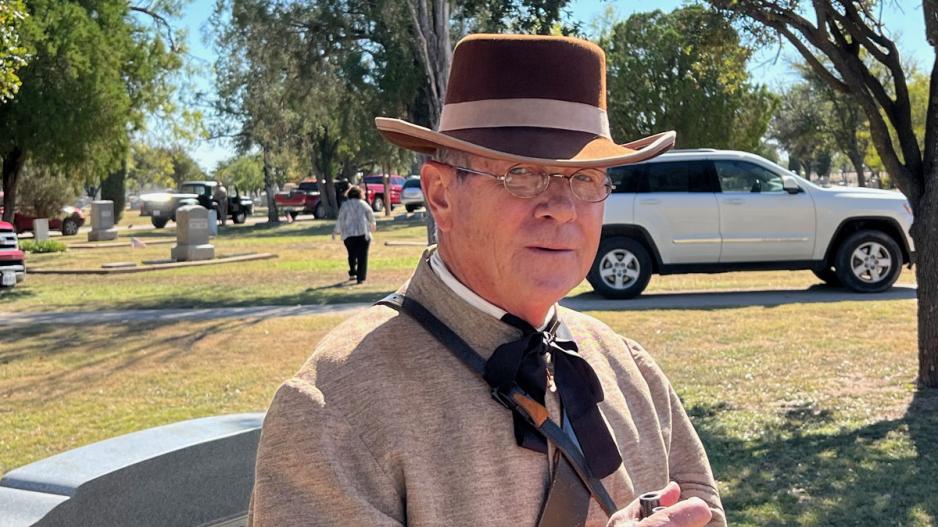 Most Recent Videos