Condo Goes Up in Smoke
SAN ANGELO, TX — Just before 5 p.m. Thursday, a unit in the Harvard House Condominiums in the 2400 block of University Ave. went up in smoke. Witnesses at the scene said they saw flames punching out of the windows before firefighters arrived. Some residents attempted to extinguish the flames with buckets of water as others were dialing 9-1-1.
Firefighters arrived in minutes of the alarm. The fire appeared to be extinguished within five minutes of the San Angelo Fire Department's arrival.
WATCH:
A witness at the scene said the condo was not occupied at the time of the fire. SAFD was verifying that now that the flames are extinguished. Firefighters were seen checking the structure inside and out for hot spots.
SAFD Battalion Chief Captain Harrison said it was a ground floor apartment fire. SAFD's Engine 5 arrived first, he said. Firefighters also saw flames coming out of the windows.
"They performed a fast attack, did a quick job, and put it out pretty quick," he said.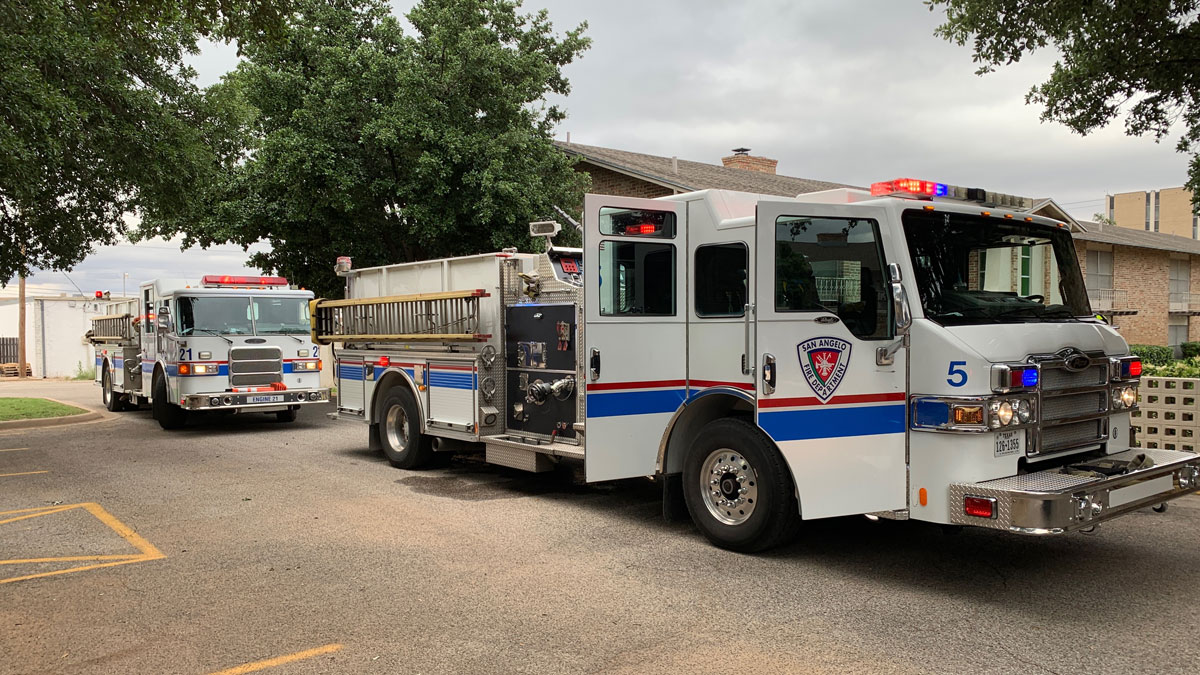 Above: Condo Goes Up in Smoke in San Angelo on May 9, 2019. (LIVE! Photo/John Basquez)
No one was injured and the fire department confirmed the residence was not occupied. The owner has been notified, Harrison said.
The only damage is in the one apartment. The neighboring and attached units were not damaged, Harrison said.
Get more stories like this by signing up for our daily newsletter, The LIVE! Daily.