UPDATES: Wild Storm Hits San Angelo, Damage Everywhere
SAN ANGELO, TX -- San Angelo police and fire resources are stretched thin throughout San Angelo responding to various reports of power lines down as well as structure fires. A severe line of thunderstorms blew in from the northwest at approximately 8:30 p.m. Heavy rain showers are behind the line. Flooding is beginning to appear at low water crossings, such as where the Red Arroyo crosses Southwest Blvd. near McDonald's. 
The gas pumps at the Alon Service Station and Convenience Store at Southwest and Loop 306 received heavy damage.
College Hills Blvd. is flooded, but as of 9 p.m., still passable with a pickup. Down by Ave. Q and S. Chadbourne St., moderate flooding was witnessed.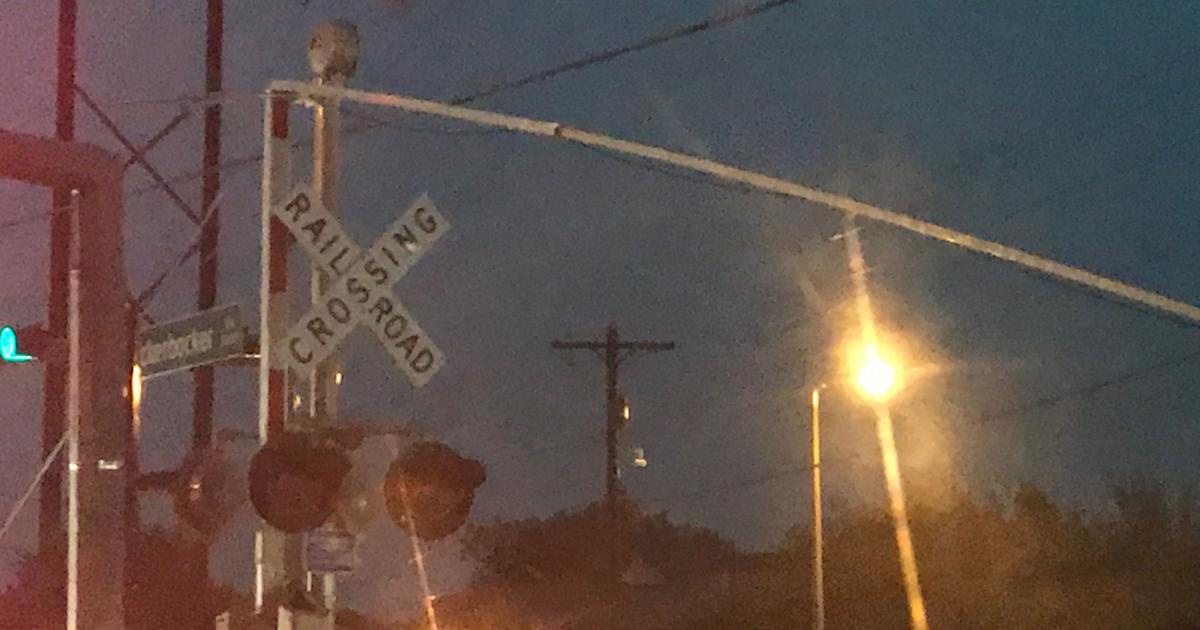 Above: Railroad crossing arms on Knickerbocker Rd suffered wind damage. (LIVE! Photo/Joe Hyde)
Near W. Beauregard Ave. and S. Abe St. a power pole was seen laying across Beauregard.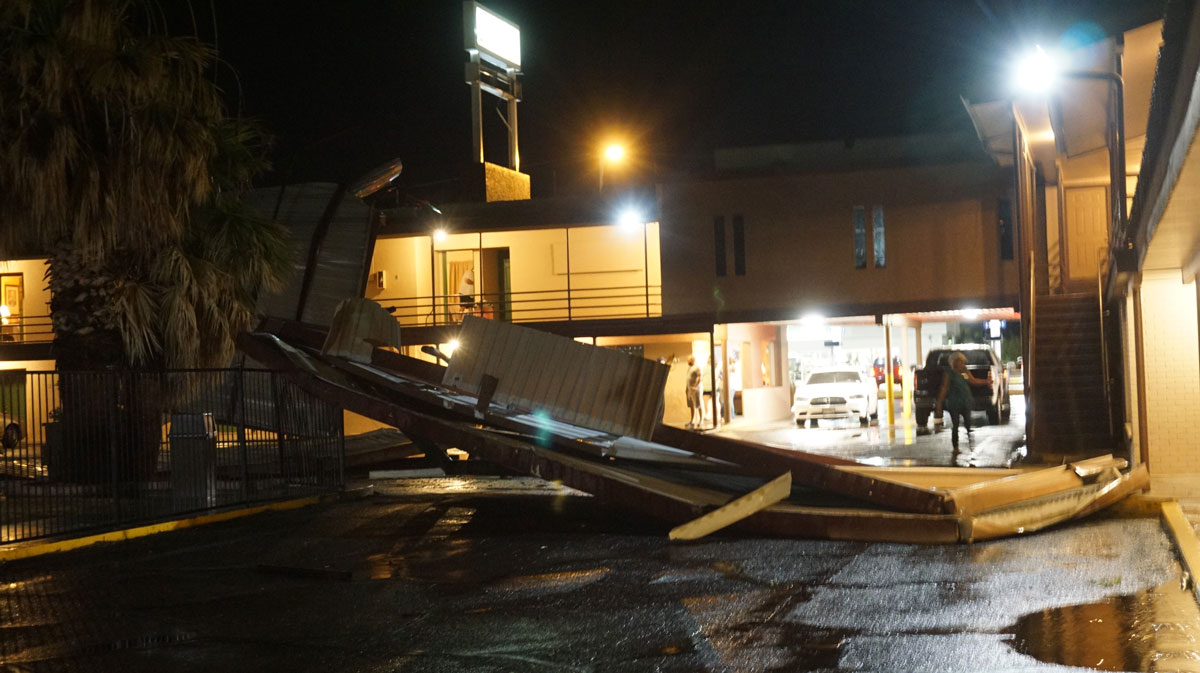 We heard a report that the roof of the El Patio Inn (above) on W. Beauregard Ave. had blown off. At US 87 and FM 2015, Grape Creek VFD responded to a tanker truck with power lines draped over it.
Further north, as the storm transitioned through Grape Creek towards San Angelo, our reporter John Basquez was stuck with very high winds and hail. We heard reports of a tornado between Grape Creek and 29th St. but no confirmation. The wind was exceeding 50 mph, Basquez estimated.
More updates will be posted here. 
Update 10:15 p.m.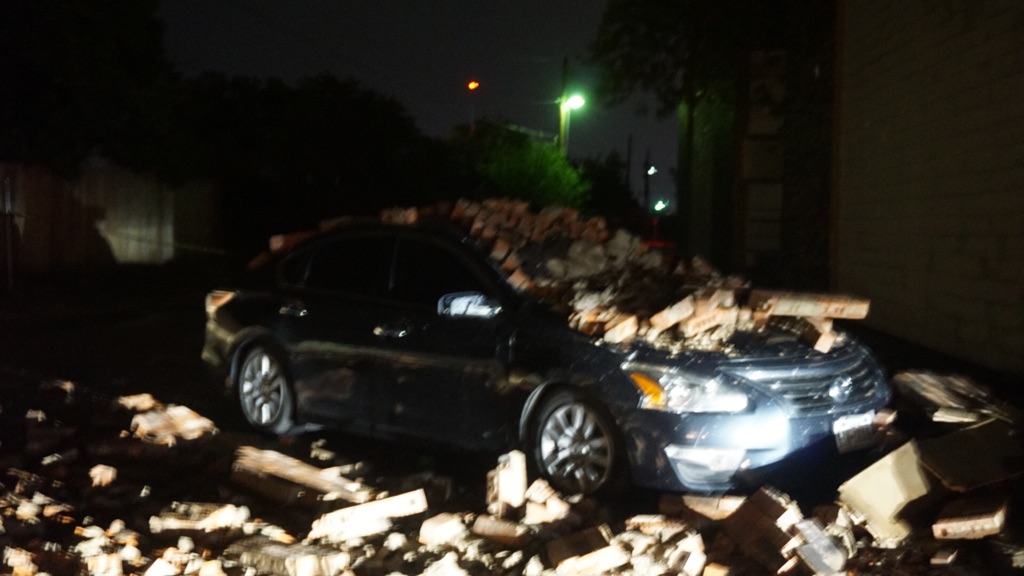 The Resort at Riverside Apartments (above)  appears to have experienced a building collapse.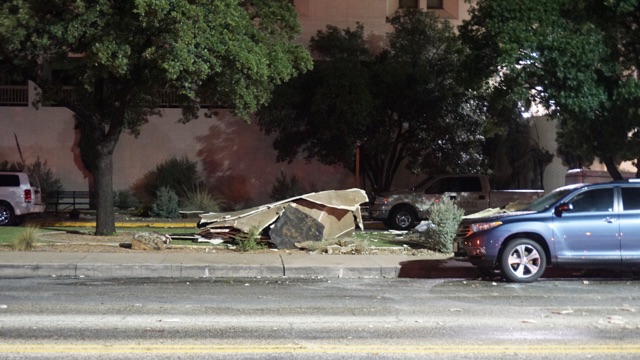 Above: The roof of Shannon Medical Center lays on the sidewalk outside the entrance.
Shannon Medical Center's roof was damaged. The hospital reported no impact to patients. However, the hospital is on diversion and not accepting all patients.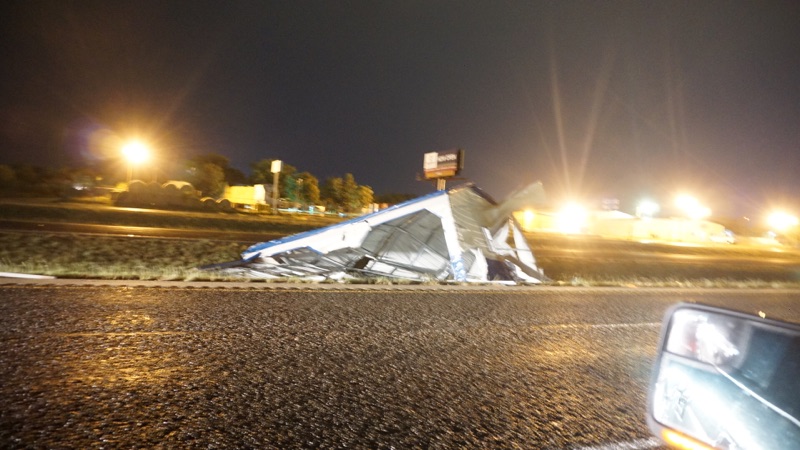 Debris is all over US 87 leaving north San Angelo.
The Home Depot on Loop 306 announced to us that the store will remain open throughout the night for customers to obtain emergency repair supplies.
Update 10:44 p.m.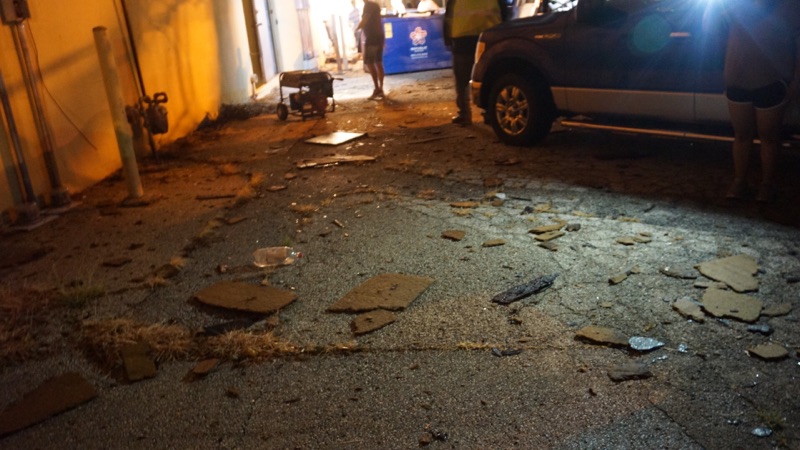 A portion of Stadium Lanes Shopping Center's roof blew off. Owners of Grigsby's are emptying the content of their store.
Update 11:04 p.m.
Because of the weather, the Showdown in San Angelo boat races on Saturday will be delayed until noon, the City of San Angelo announced just now.  Also, City crews will be working through the night to clear debris, including downed trees, from streets, in parks and at Lake Nasworthy.
Update 12:00 a.m.
Above: Video credit to: Brianne Thompson
Flagpole in Hobby Lobby parking lot receives some damage.
Update June 24 at 9 a.m.
For reports from the morning after, power outages, weather updates see this story.
Get more stories like this by signing up for our daily newsletter, The LIVE! Daily.