The Morning After: Power Outages, Storm Damage Still Plague San Angelo
SAN ANGELO, TX — Fred Hernandez with AEP Texas said the power company's crews worked throughout the night fixing downed power lines and combating pole fires. About 15,000 households in the San Angelo area lost power. These morning 5,000 customers were still without electricity.
AEP brought in a crew from out of the area. The local crews' shift just ended and the out-of-town crew is taking over until this evening when the locals will come back on.
In all Hernandez estimates crews will work at least 36 hours nonstop to restore power to all of San Angelo
At the Stripes Convenience Store on Knickerbocker Rd. nearest Mary E. Lee Park, Lake Nasworthy, and today's boat races, we met the manager near the gas pumps. "This was supposed to be this store's biggest day for sales," he said. Instead, his clerks were covering the gas pump nozzles with yellow, plastic out-of-order covers. "I hope we get power back soon," he said.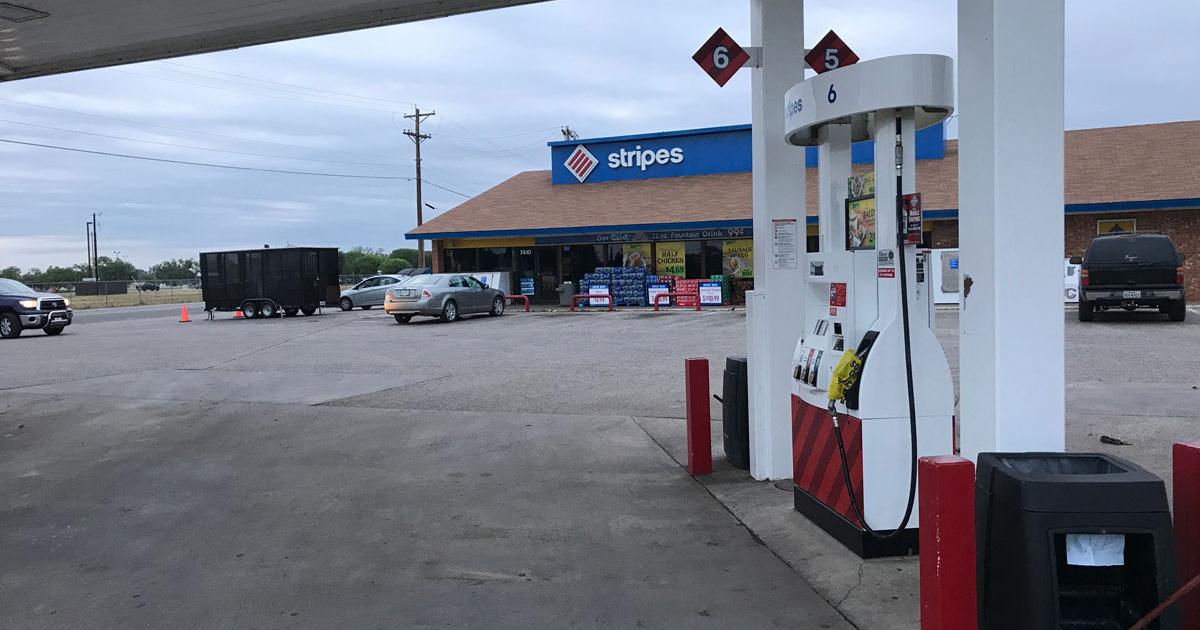 Above: The Stripes Convenience Store at Lake Nasworthy is closed until electricity is restored. (LIVE! Photo/Joe Hyde)
Sign crews were seen at the new Concho Valley ER on Sherwood Way. Their sign became hazard as wind turned the sign into a leaning hazard. Debris still litters the Walmart parking lot on Sherwood Way.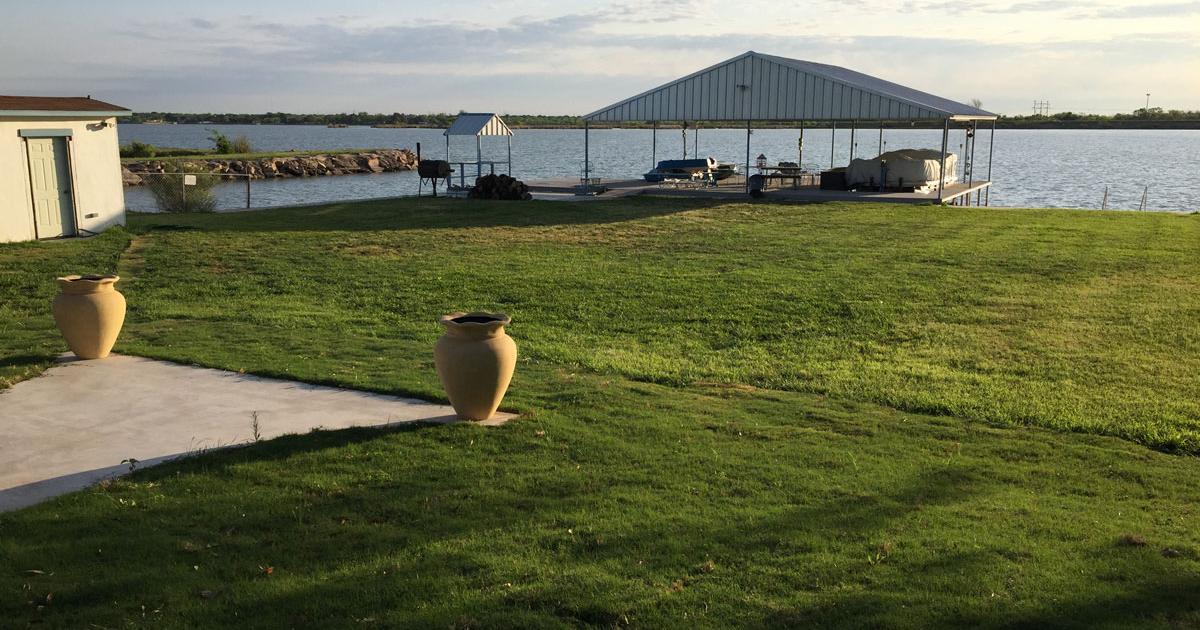 Above: On Lake Nasworthy, Trinidad Aguirre's boat house as the storm approached. (Contributed/Trinidad Aguirre)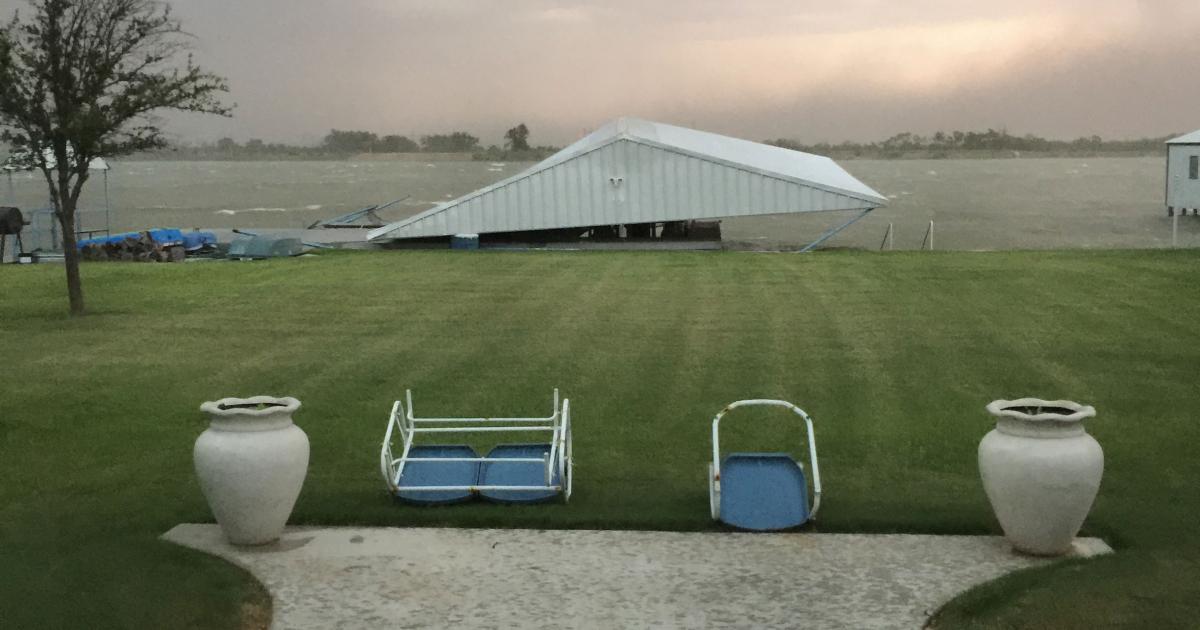 Above: Trinidad Aguirre's boat house after the storm passed through. (Contributed/Trinidad Aguirre)
At the San Angelo office of the National Weather Service, forecaster Hector Guerrero explained that last night's storm was a culmination of a very hot day and typical disturbance a cold front causes. Yesterday, the high was 109 degrees F. As the cold front approached San Angelo from the northwest, the dry, hot air helped build massive thunderstorms in front of the front. With the large buildups, downbursts and microbursts caused straight-line winds across the city. Those straight-line winds are what created the damage, Guerrero said.
At Mathis Field, the NOAA office measured 58 mph sustained winds with the highest gusts clocking in at 78 mph. Guerrero said radar observations estimated higher wind velocities in the Glenna area of town. No tornados were reported or seen on radar, he said.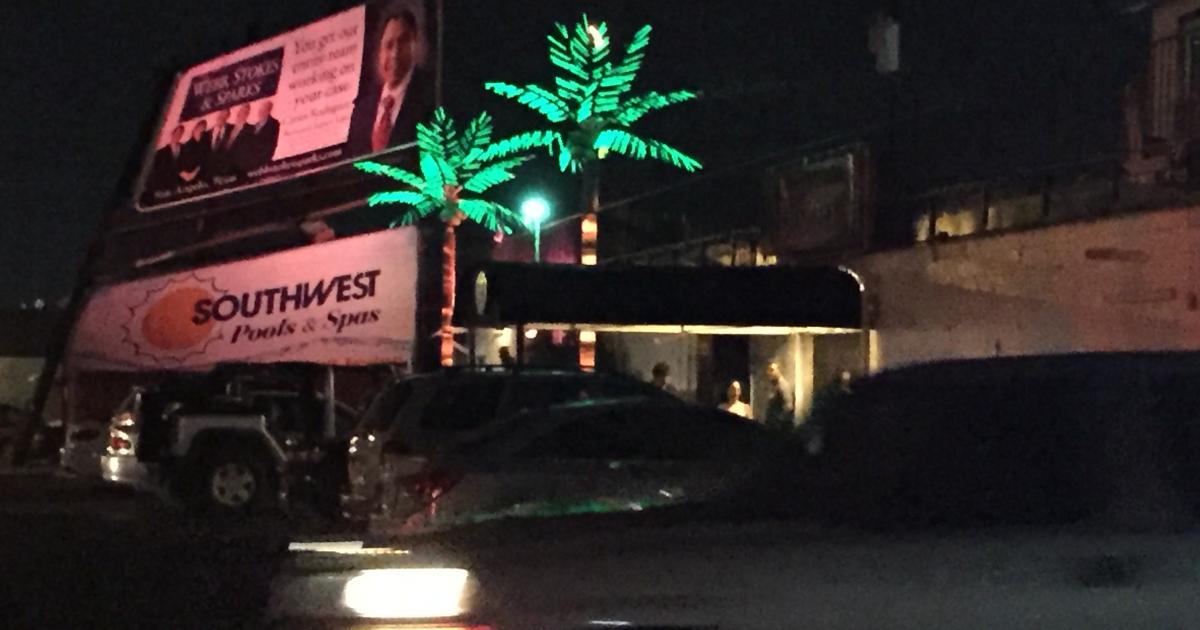 Above: The billboard next to San Angelo's strip club. (LIVE! Photo/John Basquez)
"This was a big wind event," he said.
Rainfall broke a record for June 23. Guerrero said they recorded 1.3 inches of rainfall during last night's storm and sustained rain showers afterwards.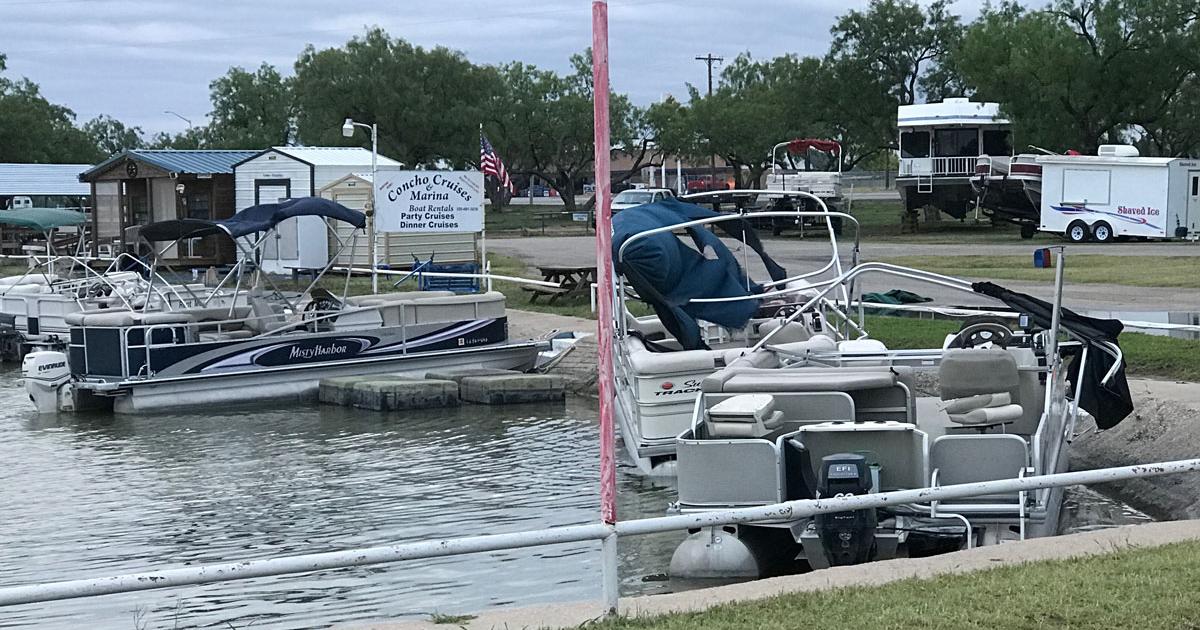 Today will be cooler with a high of 85 degrees F. Thunderstorms and rain showers are forecasted with the possibility of lightning.
Guerrero urges everyone to subscribe to Nixle alerts to your mobile phone to be informed about dangerous weather. To sign up, text your zip code to 888777.
Update 8:45 a.m. 
AEP Texas warned that downed power lines are still around the city. If you encounter a power line that is down, stay well clear of it for it may still be energized with electricity.
AEP crews will continue the restoration today.  You can monitor power outages in the area by visiting www.aeptexas.com and then going to the outage area. There is an outage map featuring the most current information about the outages. Hernandez said even if you believe your neighbors have already reported a power outage, you should report yours anyway. AEP crews are using power outage reports to improve their repair operations.
Emergency Management Coordinator Steve Mild is asking that photos of damage from Friday night's storms be sent to [email protected]. They may help city and county officials in attaining state and federal aid.
Get more stories like this by signing up for our daily newsletter, The LIVE! Daily.