Hundreds of area Catholics joined millions around the world today for the annual Way of the Cross procession commemorating Jesus carrying a cross to his crucifixion through the streets of Jerusalem 2,000 years ago on what is known as Good Friday. The annual procession in San Angelo began today at St. Margaret of Scotland Church on Era Street in east San Angelo and ended at Christ the King Retreat Center on Ford Street.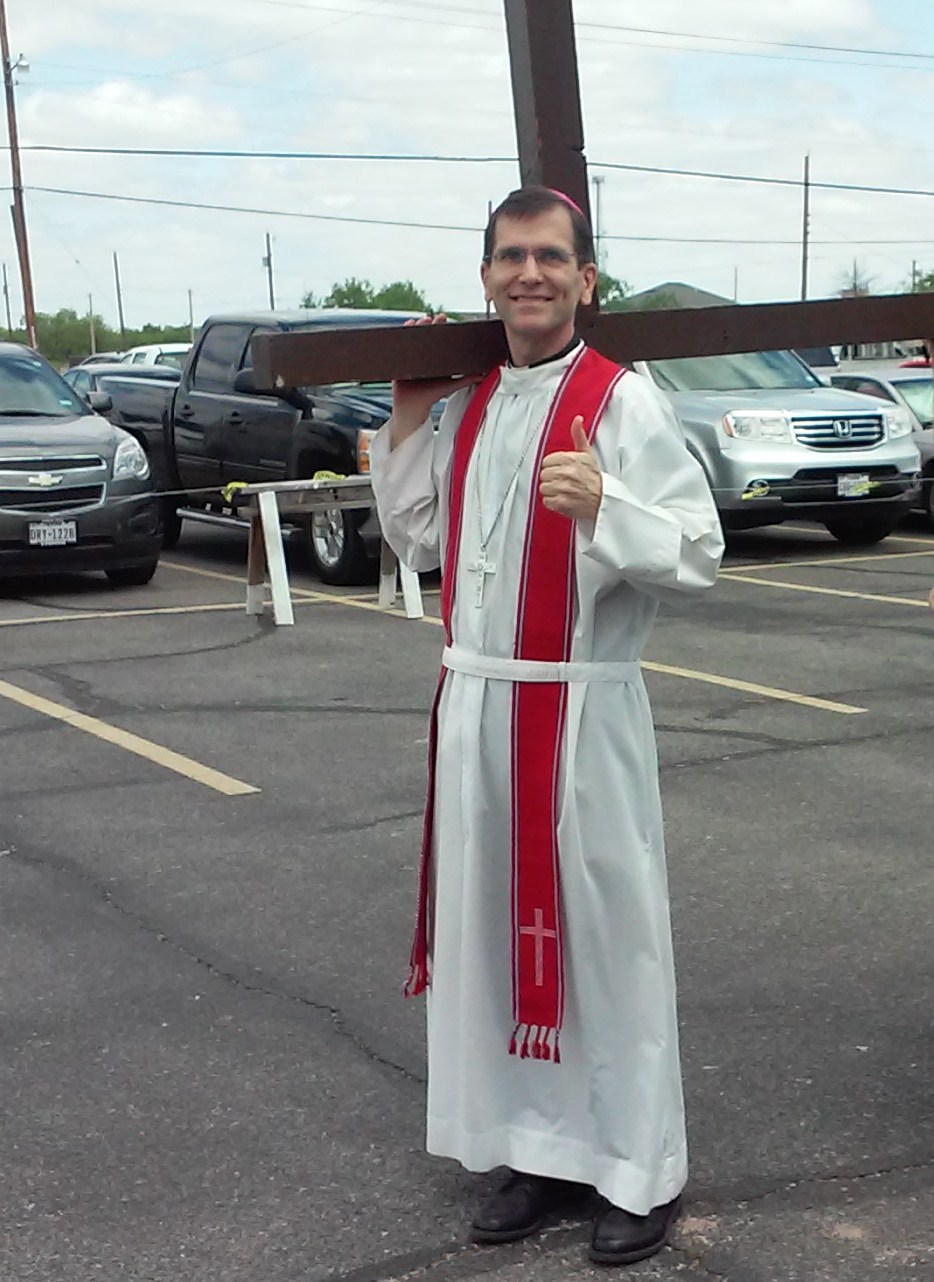 San Angelo's Bishop Michael Sis, head of the 29-county Roman Catholic Diocese of San Angelo, told LIVE! The procession "…is a celebration of the victory of the cross; a celebration of the triumph of the cross."
The Way of the Cross or Via Dolorosa is still followed in Jerusalem by pilgrims to the holy land.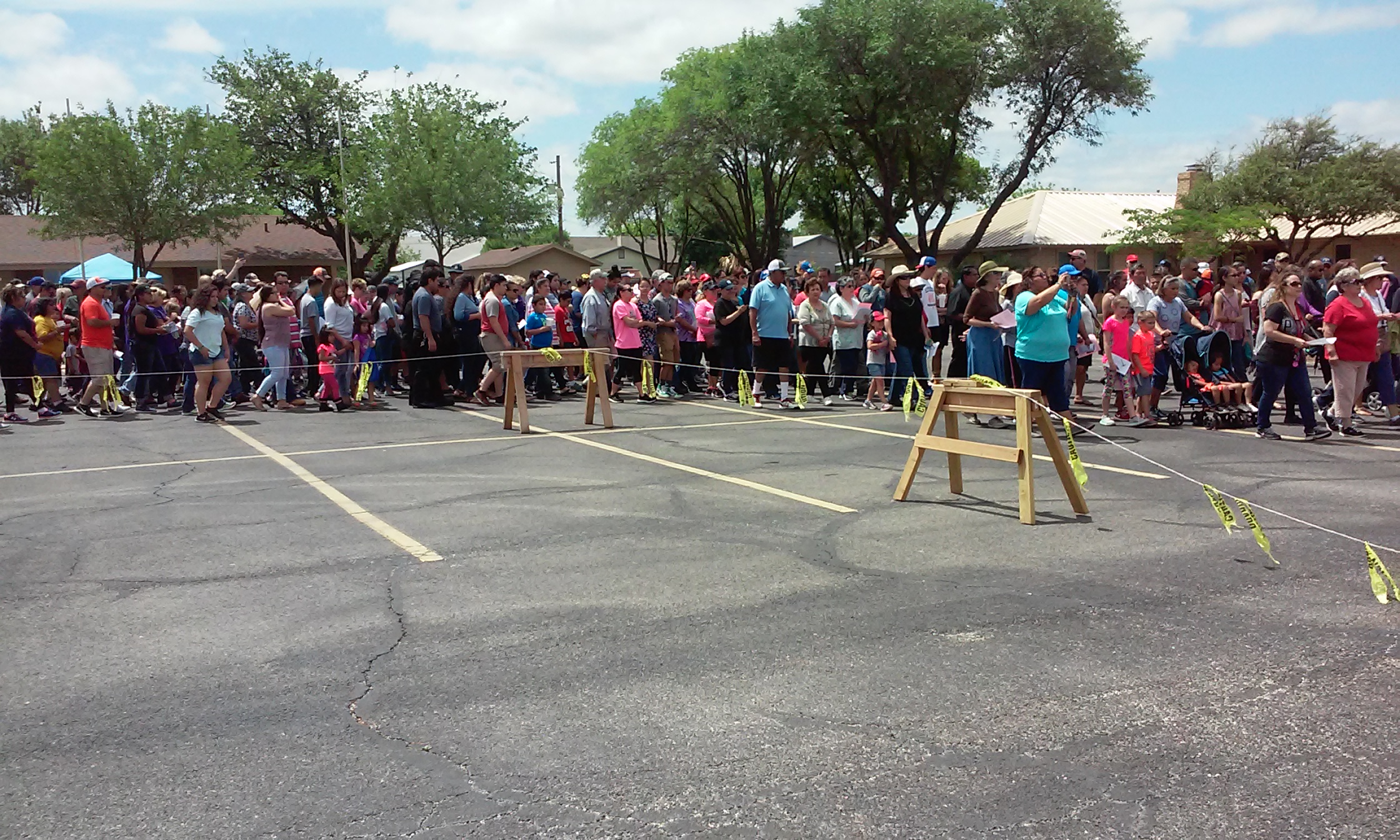 The participants today included the faithful of all ages from all backgrounds. They walked behind a trailer singing and praying and were assisted by members of the Knights of Columbus.  Bishop Sis carried a large wooden cross along with members of each parish in San Angelo.  Organizers had a water station setup halfway through the procession and at the retreat center because of the warm and windy conditions. 
Good Friday is the day Jesus was crucified. His resurrection is celebrated on Easter Sunday.   Roman Catholic tradition includes the 40 day period of Lent, or preparation, leading to Holy Week, which includes Holy Thursday, Good Friday and Easter Sunday.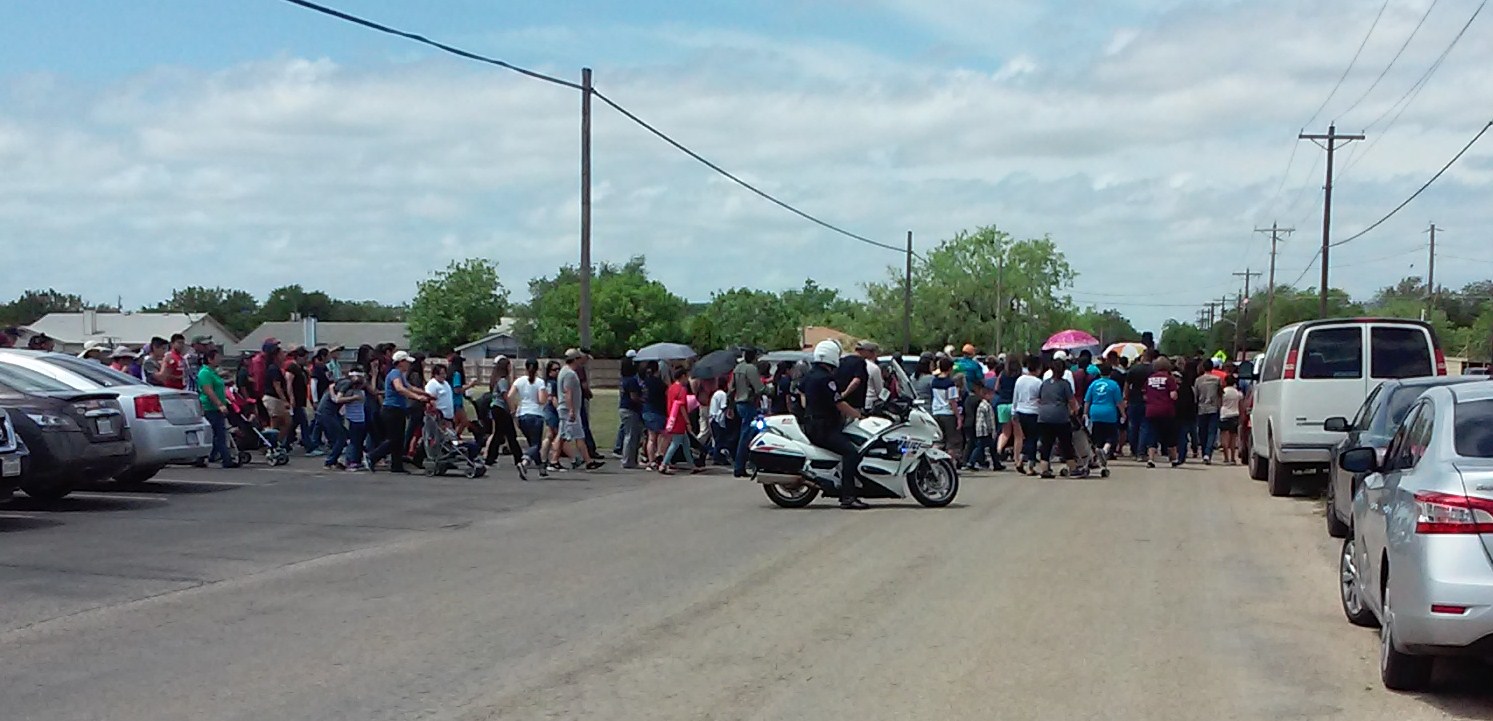 "Jesus' procession was one of tremendous suffering and humiliation," Said Bishop Sis. "Our procession today isn't seeking to humiliate Jesus again," Sis continued. "It is a celebration of solidarity and gratitude for the salvation of the whole world; we are grateful for Jesus' sacrifice on the cross." 
Sis said that many passages from the bible throughout lent and during Holy Week come from the book of the prophet Isaiah.  The New American Bible describes the passages as "the songs of the Servant, whose mysterious destiny of suffering and glorification is fulfilled in the passion and glorification of Christ."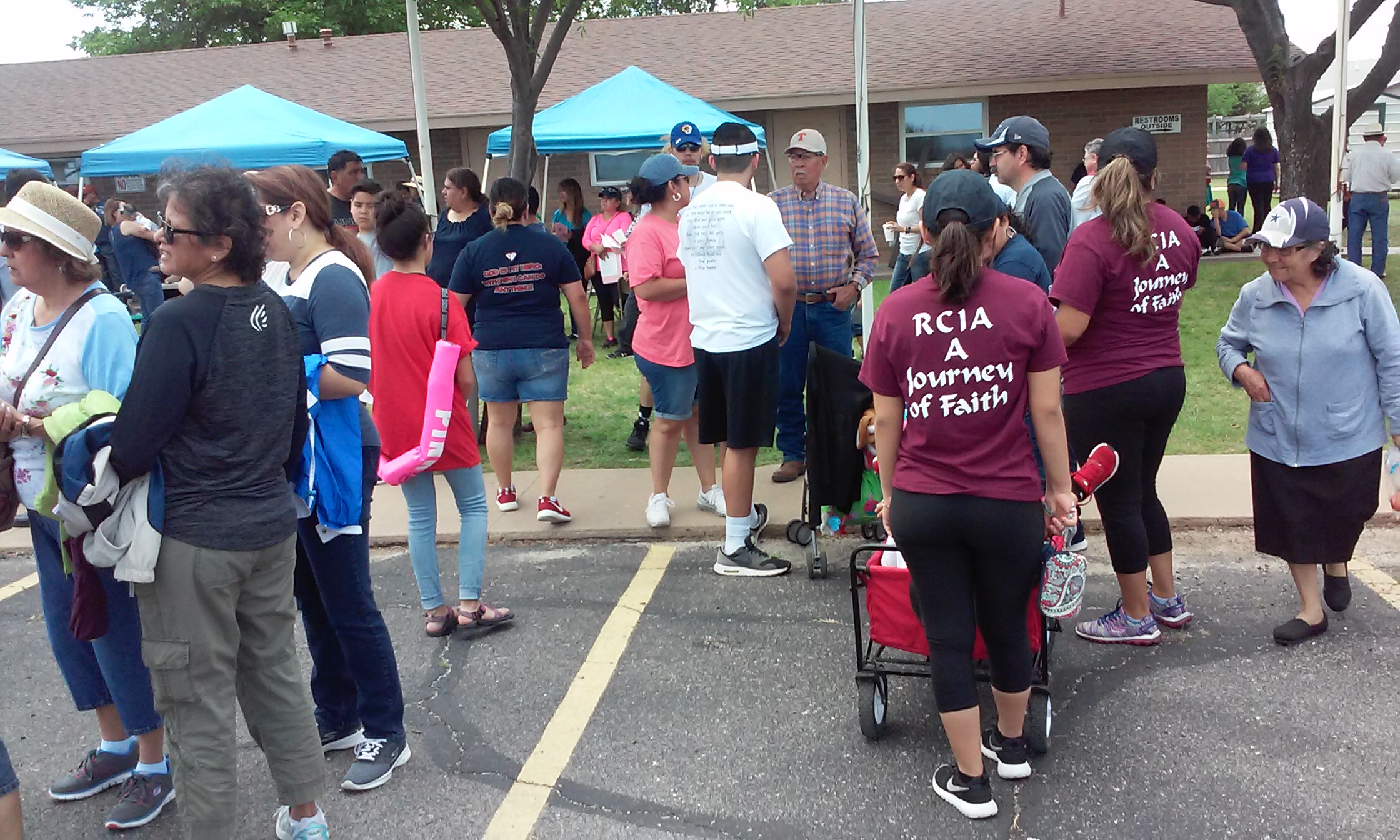 Once the procession reached the retreat center, Bishop Sis led participants in the Stations of the Cross. The Stations of the Cross include 14 stops or stations commemorating the events occurring along Jesus' way to his crucifixion on Mount Calvary. 
Most Recent Videos