When young San Angeloans do big things, the City takes notice. There are quite a few people who have gone on to do great things, and for 20-year-old Thomas Franco, he is attempting to make his own mark on the world.
Thanks to the help of the Congressional Hispanic Caucus Institute (CHCI), Franco has the opportunity to complete a prestigious summer internship.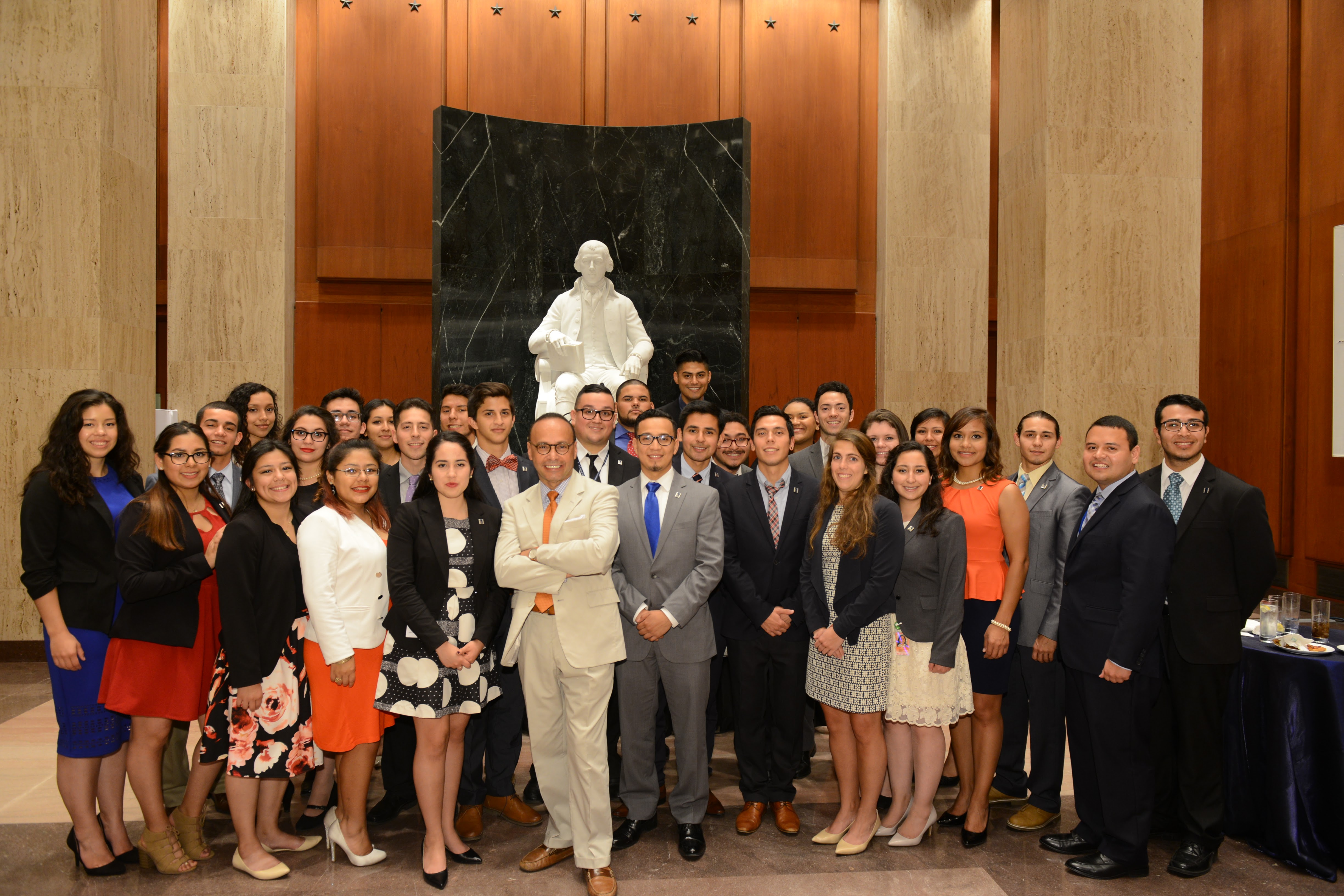 "It's been an amazing experience," Franco said, "I feel like every day there is something new."
Franco, a Central High School graduate, is currently working in the offices of U.S. Representative Filemon Vela, of Texas's 34th Congressional District. The summer internship provides Franco the opportunity to not only interact with congressman from all over the country, but also learn the process behind policy making in different sectors.
Working in the offices of Representative Vela has given Franco the chance to explore the topic he is more passionate about: healthcare. As an intern, he is able to sit in on briefings and committee meetings that address healthcare policy and topics. For example, he had the opportunity attend a luncheon briefing provided by experts on the Zika virus.
As an intern, Franco has had the opportunity to interact with constituents by answering calls and learning about the issues each community faces. Another aspect of the internship is providing Capitol Hill tours to constituents and learning a lot about such an important building to the country's history.
Franco attends Case Western Reserve University as a Pre-Med student with a concentration is cognitive science. After completing a CHCI internship at North Coast Health, a charitable clinic in Lakewood, Ohio, his resolution to become a primary care physician became even stronger.
Having the opportunity to interact with patients and hearing their stories made it clear to Franco that a policy reform was necessary and prompted him to apply for the Summer Congressional Internship offered by the Congressional Hispanic Caucus Institute.
"I saw the big need for policy reform in healthcare," Franco said.
Thirty-four interns are selected from an applicant pool of approximately 500 prospective candidates. The CHCI is looking for applicants who embody all the characteristics of rising Latino leaders.
In addition to placing inters in congressional offices they are matched with, CHCI provides financial assistance, housing and transportation. The organization also provides leadership training, which provides interns with the opportunity to visit corporations such as PBS, Facebook and the State Department. This summer intern group is made up of Latino students with Central and South American heritage.
"The program has really given me insight on what it means to be a Latino leader," Franco said.
Franco has been an active member in community service associations for several years now. His dedication to service started right here at home. As a member of Central High School's Key Club Chapter, he served the people of San Angelo.
Key Club is a service organization that aims to help high school students build character and develop leadership skills. Franco served as president of his chapter his senior year. Key Club is a part of Kiwanis, an international service organization.
Key Club created such a positive influence in Franco throughout his high school career; in fact, he decided to bring the program to Case Western Reserve University. Circle K is known as Key Club at the collegiate level. With the help of Franco, the program was founded in the spring of 2015.
"That's really my passion, community service," Franco said.
His collegiate career has also followed a pattern of leadership and service. In addition to founding Circle K and interning at a charitable clinic, Franco also served as the Vice President of Marketing for the Residence Hall Association. Not to mention, Franco has maintained a strong connection with his Hispanic roots here in San Angelo as a member of a local Mariachi group, and of Central High School's Mariachi Band.
Franco will be graduating a semester early from Case Western Reserve this upcoming December.
Most Recent Videos