SAN ANGELO, TX — In a significant decision by the Texas House of Representatives, a majority, which included a strong contingent from the Republican party, voted in favor of impeaching Attorney General Ken Paxton. Among these members was Rep. Drew Darby, who had remained reserved about his decision until now. The trial, which garnered considerable attention, concluded with Paxton's acquittal in the Senate, bringing the spotlight to his defense team of Tony Buzbee, Mitch Little, and Dan Cogdell.
Addressing a gathering of business leaders at the San Angelo Rotary Club, Darby shared his insights in a straightforward manner. Ed Yale, the Rotary president-elect and an investment advisor, provided an opportunity for Darby to express his perspective on the Paxton case.
Darby, taking the opportunity, spoke candidly: "Regarding Ken Paxton, my view is based on a careful consideration of his actions. He has faced several allegations, and as representatives, we found it necessary to forward the case to the Senate for a thorough examination."
Darby expressed his concerns about the trial proceedings in the Senate. He raised questions about potential biases, pointing out financial connections between Lt. Gov. Dan Patrick, who presided over the trial, and groups supporting Paxton.
He further revealed that initially, a significant number of senators were leaning towards a conviction. However, following discussions and considerations, the final decision was swayed towards acquittal. Paxton was acquitted with a final vote showing a narrow division between those for conviction and those against.
Darby, maintaining his belief in the judicial process, emphasized, "I trust in the justice system, and I believe that accountability is key, regardless of the time or place."
In addition, Darby expressed his reservations regarding the proposed K-12 vouchers, now termed "Education Savings Accounts" or ESAs. He commented on the potential budget allocations, suggesting a more beneficial use of these funds could be in supporting teachers in rural districts. He also questioned the efficacy of the proposed funding for border security and law enforcement in Liberty County, highlighting other areas like mental health as critical needs for funding in Texas.
Concluding his speech, which was well-received by the audience, Darby reflected on the importance of truth and integrity in political discourse, both in Austin and Washington, D.C.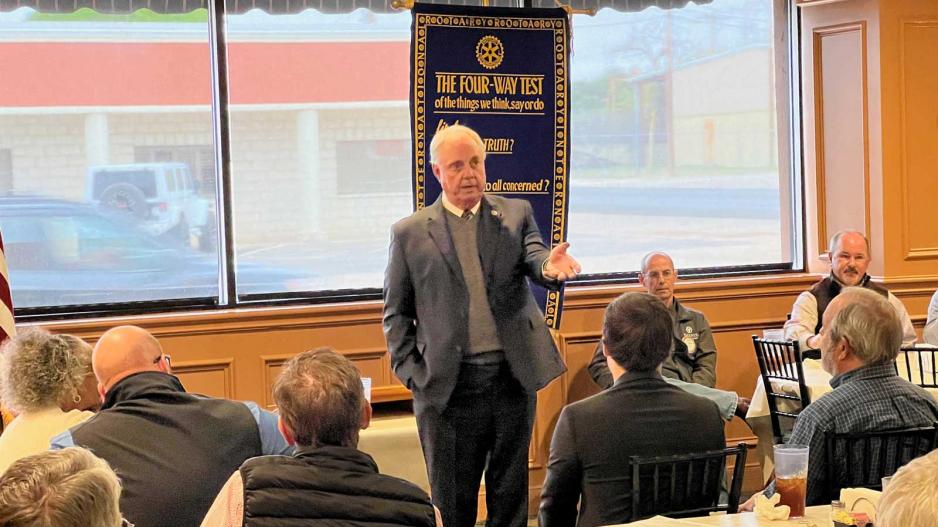 Most Recent Videos