WASHINGTON, DC — Congressman August Pfluger's bad week started the day he was sworn in to represent Congressional District 11 that stretches from Granbury to Llano, across the west side of the Texas Hill Country to San Angelo, and then to the Permian Basin cities of Midland and Odessa. The ceremony was private because of the pandemic. Flanked by his family, Pfluger took the oath of office administered by U.S. House Republican Leader Kevin McCarthy. He was joined by his wife, Camille and three daughters, Vivian, Caroline, and Juliana.
"It is an incredible, humbling honor to swear an oath before God to defend the Constitution and serve the wonderful people of the 11th District of Texas in Congress," said Congressman August Pfluger. "The twenty-nine counties of this remarkable district are home to the most decent, honest, hard-working men and women who feed, clothe, and power this nation. I could not be more appreciative of the trust they have placed in me, and I am determined to work hard every day to be their voice and advocate in Washington," Pfluger said of the day.
Pfluger had already been wrestling with the first major issue he'd face for several days. President Donald Trump's loss in the Nov. 3 election, the same election that Pfluger was elected by an overwhelming 61.22 percent of the vote in Tom Green County, was contested by the president. Trump received less votes than Pfluger in Tom Green County; the new congressman bested the president by almost two percentage points. In Midland County, Trump received 77 percent of the vote, but Pfluger still bested the president by a half percentage point there, too.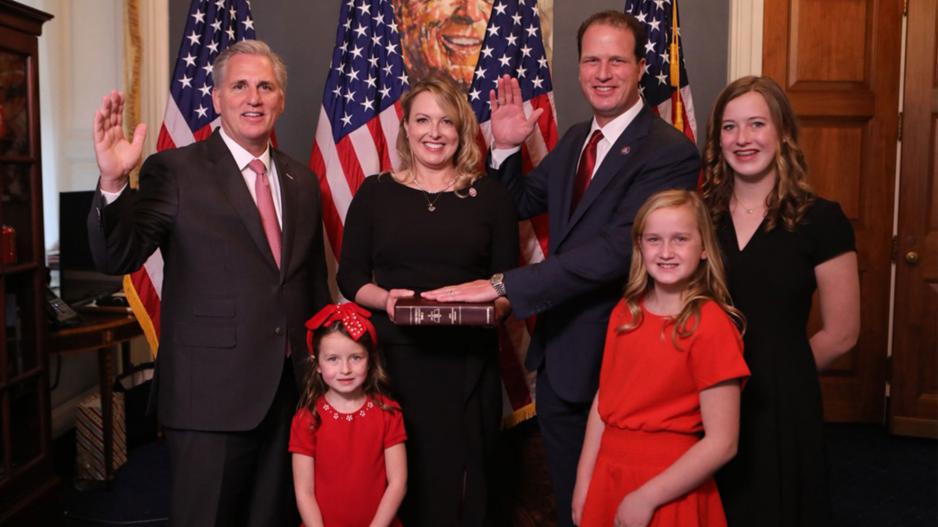 We talked to Pfluger as he mulled over his decision to object to the electors from certain states based on allegations of voting irregularities. Pfluger had questions about how the election operations were executed in certain swing states, but what emboldened his decision to object were the overwhelming majority of voters in CD-11 who believed their voices weren't heard, as alleged illegal votes in Pennsylvania, Arizona, Georgia, Wisconsin, Nevada, and Michigan diluted CD-11's votes. Here's the on-camera interview.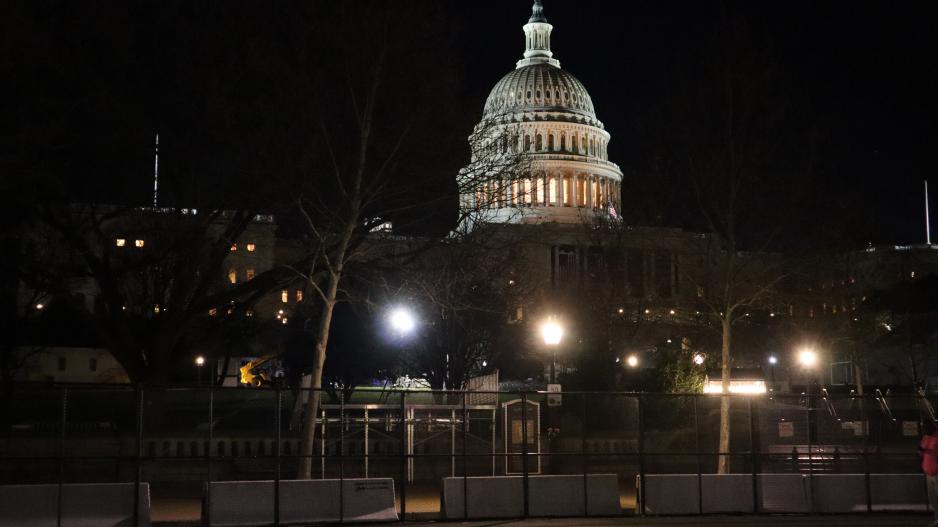 What happened next no one could predict. A crowd of Trump supporters stormed the Capitol, placing the members inside, including Vice President Mike Pence, in danger.
"This is completely and utterly un-American. I condemn all violence happening at the Capitol. We are a country of law and order. Laying siege to the Capitol building is in total opposition to our ideals. I could not be more disappointed," Pfluger stated.
Once the mayhem was dissolved, Pfluger maintained his promise, voting to object to the electors from Arizona and Pennsylvania. Senator Ted Cruz (R-Tx) led the first effort, and Senator Josh Hawley (R-Mo) was the sole senator who signed onto the second objection. One house member and one senator must object for the issue to be debated in both the House and Senate simultaneously. The second objection came after the breach of the Capitol building and there was little desire to debate the Pennsylvania election irregularities. The House debate went on for hours; the Senate shut down debate almost immediately. In the end, both objections failed in both houses of congress, a the election of President Joe Biden and Vie President Kamala Harris were confirmed by congress.
Later, we learned that Capitol Police Officer Brian D. Sicknick was killed in the line of duty, fighting the rioters. Pfluger released a statement.
"U.S. Capitol Police officers put their lives on the line every day defending the seat of American government. Officer Brian Sicknick was sworn to protect my wife, girls, and all Americans. Every perpetrator of violence and destruction during Wednesday's attack must be found and charged to the fullest extent of the law. Please join Camille and I in praying for Officer Sicknick's family and friends, and all of our valiant law enforcement officers," he said.
The events on Jan. 6 in Washington D.C. will be used as a cudgel to pass a leftist agenda on all Americans. But before last Wednesday, House Speaker Nancy Pelosi already made her intentions clear. As the two Republican candidates in Georgia for the U.S. Senate were defeated, handing control of the Senate to the Democrats to go with the House and the presidency, under her leadership passed new rules of how business will be conducted in the House. The rules accomplish three things that make passage of Democratic Party legislation simple.
It guts the motion to recommit. This is a legislative tool the minority party uses to attach objections or additional language to majority legislation when it is considered on the House floor. The new rules virtually ends that tradition. "[These] new rules take the teeth out the motion to recommit by making it a simple 'motion to delay consideration,' by sending the bill back to the committee of jurisdiction and eliminating any time for debate," wrote Mike Howell at heritage.org. The motion to recommit had been used by Republicans, for example, to add language to gun control legislation in previous congresses, for example. No more.
It allows the House to bypass PAYGO, or "pay as you go," a rule that required committees crafting legislation to find funding for new initiatives and do not increase the budget deficit with new spending if revenues cannot be found. Many Republicans have said the death of PAYGO in the House rules paves the way for large, budget-busting legislation to be passed handily, such as Medicare for All and components of the Green New Deal.
Amen and A-Women was used to conclude the first opening prayer of the 117th Congress last week. This was part of a new concept from the left for removing "gendered language." In the new House rules, gendered language will be stripped from any proposed legislation. These are nouns like "policewoman," "he," "she," "grandmother," and etc. cannot be incorporated into the language of any new legislation.
"We are up against the most radical left-wing Democrat party, ever," Pfluger said in a statement. "Speaker Pelosi is upending a century of tradition to silence the voices of Republicans, and is directly threatening common-sense conservative values.   "Democrats are stifling the voices of my constituents by not allowing Republicans to amend legislation on the House Floor. Millions of Americans are represented by Republicans in the U.S. House, and we deserve a vote on our ideas. The Rules are now twisted to pave the way for their socialist Green New Deal agenda. Any discussion of out-of-control spending will be off-the-table after changes to budget rules. And most alarmingly, the U.S. House prohibited the use of words like 'Mother' and 'Grandfather,' and yesterday, they ended the morning prayer with 'Amen and A-woman.' These are hardly the priorities of the American people or my constituents.   The rules also set the stage for affirmative action hiring practices for each House member's staff. It creates the "Office of Diversity and Inclusion" that will direct each member to "recruit, hire, train, develop, advance, promote, and retain a diverse workforce."
In the midst of all of this, Pfluger and eight other Republican members introduced a piece a legislation — Pfluger's first — that is designed to prevent President Joe Biden from declaring a moratorium on issuing new oil and gas leases from drilling on federal lands. The legislation was referred to the House Agriculture Committee and the House Natural Resources Committee and may be set aside. Biden intends to block any new leases via executive order.
Oil companies have been stockpiling permits in New Mexico and Wyoming at a fast clip this year, especially since Trump's poll numbers predicted a loss, according to Seattle's newspaper.
"In the closing months of the Trump administration, energy companies stockpiled enough drilling permits for western public lands to keep pumping oil for years and undercut President-elect Joe Biden's plans…," explained Seattle PI.
"My primary concern in Congress is to protect our oil and gas industry from the radical Democrats who will soon control the House, Senate, and White House. President-Elect Joe Biden campaigned on the promise to shut down drilling on all federal lands and phase out fossil fuels. This, in conjunction with ludicrous policies like the Green New Deal, could mean the end to our oil and gas industry and the American economy as we know it. The Permian Basin produces over 40% of our nation's energy. This is clean, affordable, reliable energy that powers our nation, heats our homes, and allows us to defend ourselves. Energy security is national security, and nothing could be more important," Pfluger said of his proposed legislation.
On Monday, Jan 11, ending the bad first week, Pfluger announced his district staff. With the appropriate nod to the House Office of Diversity and Inclusion, all on his district staff are women, even if Pfluger can no longer use that term.
Photos for this piece contributed by Uriah Kiser, publisher of PotomacLocal.com, the leading independently owned and operated source of local news in Prince William and Stafford counties, and the cities of Manassas and Manassas Park, Virginia.
Most Recent Original Videos