Archery Season Begins For Deer and Turkey. Here's Where to Hunt for Free.
SAN ANGELO, TX — The first phase of the Texas big game season gets underway this Saturday as archery season begins across the state. Alan Cain, white- tailed deer program leader for the Texas Parks and Wildlife Department, is calling for a good season with plenty of well racked and good conditioned bucks at hand.
San Angelo State Park and the Twin Buttes Recreational area will be opening its gates for walk-in hunts. The Twin Buttes location will be open for archery deer hunting beginning this Saturday and the O.C. Fisher hunts will launch on October 7.
However, hunters at both locations must have the proper hunting licenses required for public hunting in Texas.
In addition to a regular Texas hunting license with all its stamps an Annual Public Hunting license (APH) is necessary to legally hunt at Twin Buttes and San Angelo State Park.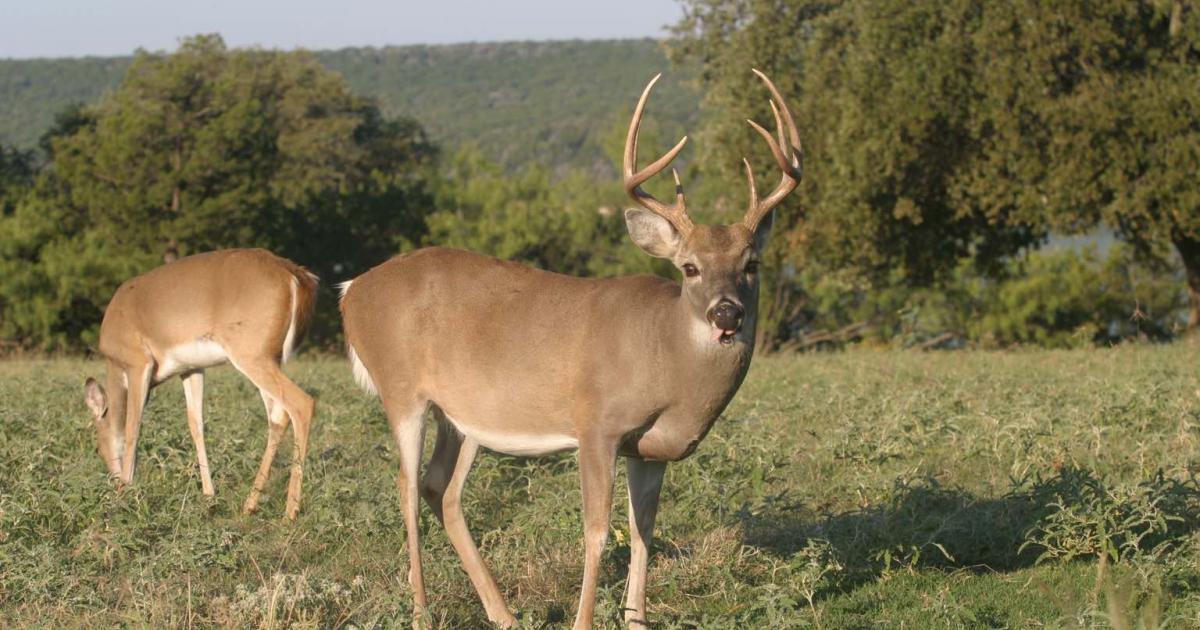 Above: Buck and doe grazing at Twin Buttes recreational area. (LIVE! Photo/John Gill)
San Angelo State Park contains 2,500 acres and borders O.C. Fisher Lake. Twin Buttes hunting area encompasses 12,858 acres and borders Twin Buttes Lake.
 Twin Buttes hunting area is fenced and hunters must register at gated offices before entering to hunt. The San Angelo Park hunting areas are open range, but hunter must first check-in at park headquarters before going after game.
Hunters participating in hunts and San Angelo State Park and the Twin Buttes area are required to wear orange hunting clothing as required in all Texas walk-in hunt locations.
The Annual Public Hunting license can be obtained along with a regular hunting license at any license depots such as sporting goods locations or at the Texas Parks and Wildlife regional office in San Angelo.
The General Big Game season will commence in Texas on November 4, and the San Angelo locations around O.C. Fisher and Twin Buttes lake will also be accepting hunters for this phase of the Texas hunting season.
However, hunting will be limited to shotguns or archery equipment only. No rifles allowed.
Non- toxic shot not exceed #4 size is the rule for public hunting locations.
Get more stories like this by signing up for our daily newsletter, The LIVE! Daily.