WASHINGTON D.C. -- The Department of Homeland Security has extended the deadline for Americans to enroll for a REAL ID. The previous deadline of October 1, 2021, was pushed back to May 3, 2023, as a result of the pandemic.
"Protecting the health, safety, and security of our communities is our top priority," said Secretary Mayorkas. "As our country continues to recover from the COVID-19 pandemic, extending the REAL ID full enforcement deadline will give states needed time to reopen their driver's licensing operations and ensure their residents can obtain a REAL ID-compliant license or identification card." 
This was done in response to driver's licensing agencies still operating at limited capacity. Currently, only 43 percent of all state-issued driver's licenses and identification cards are compliant with the REAL ID requirement.
After May 3, 2023, Americans over the age of 18 who wish to travel on an airplane will be required to have a  REAL ID-compliant driver's license or identification card, state-issued enhanced driver's license, or another TSA-acceptable form of identification at airport security checkpoints for domestic air travel. 
Texans who apply for the updated card for the first time will be required to present the additional documentation. Check out the information below: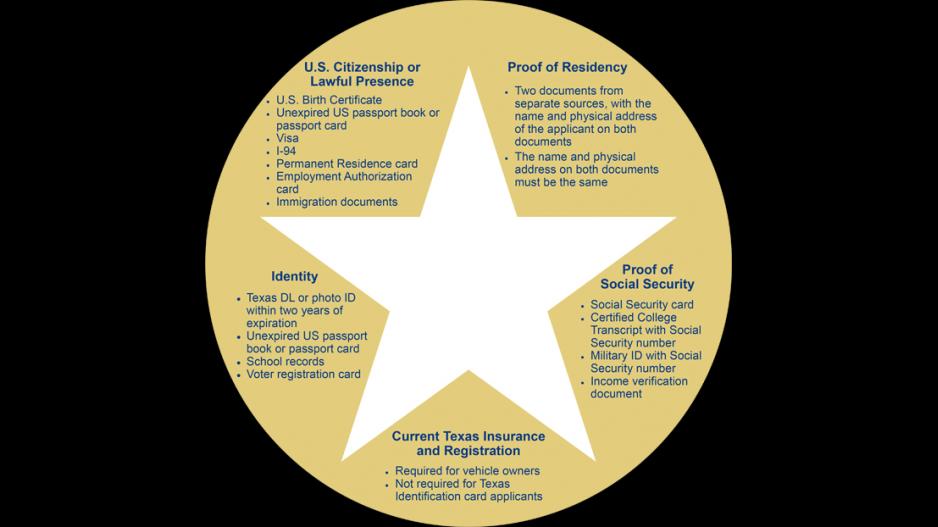 All 50 states, Washington D.C., and four U.S. Territories will be required to comply with the REAL ID Act.
Most Recent Videos