OPINION — As I'm sure you've already heard, the art world was recently stood on its collective ear by a pickle. This was not just any pickle, but a pickle from a McDonald's hamburger. And although you'd have a hard time finding anything in the universe less rare than a McD's pickle, this one was special. But before we get to the pickle, you'll need some background.
Art is often not art anymore. Sometimes it's art, sometimes it's trash. And I mean that literally. There are people who call themselves artists who use actual garbage to make stuff and call it art. Websites like Etsy sell junk art, such as a work called Eugene the Dragonfish Sculpture, which was handmade from plastic items that washed up from an ocean someplace. It sort of resembles a gar with human dentures, about two feet long, mostly orange and red, and is hideous. But if you happen to be into hideous, you can cabbage onto Eugene for only $2499.00. The Etsy add points out that Eugene is a one-of-a-kind, rare item, so you might want to hurry, assuming some proctologist hasn't already snatched it up for a tax write-off. Shipping is free, but you'll doubtless want to spring for the insurance. Wouldn't want such a high-value work damaged in transit.
But as art goes these days, Eugene is far from the worst piece that's come down the pike. It at least sort of resembles a fish, which is probably the artist's attempt at shaming us for polluting the seas. Maybe they should market it in the Philippines, or China, or Korea, since those countries are responsible for over 90% of the plastic in the oceans. But I digress.
Putting Eugene in a gallery, or on a website, identifies it as an attempt at something. Granted, it looks like a toddler got into the cooking sherry and then headed for the recycling bin, but still, you can tell it's supposed to be a fish. A lot of modern art needs a sign so people will know not to toss it in a dumpster. The sculpture erected in front of an Abilene hospital, for example.
When a hospital was being built in Abilene some time back, the directors commissioned a large, metal art piece to be built and mounted in front of the main entrance to the building. It was delivered before the hospital was finished, and when the clean-up crew was hauling off the leftover construction debris, they took the sculpture, too. Being common, uncouth, pedestrian types, they were unable to tell it was art, and not scrap metal. It was a couple of years before the hospital people realized their art wasn't there. They called the artist to complain that he hadn't delivered, which is how they finally found out what had happened.
Another odd piece of artwork was created in 1998 by a woman named Tracey Emin, who was inspired by 'a long, bedridden bender following a bad break-up,' according to artsy.net. Tracy wallowed in her bed for a few weeks, and when she finally got out of it, she noticed the mess she'd made. There were dirty clothes, empty liquor bottles, cigarette butts, wadded up Kleenex, and other junk all in and around the bed. It evidently resembled an average college dorm room.
A normal person would have cleaned up the trash, washed the sheets, and called it a day. Not Tracey. She decided it was art, and entered it in competition for the prestigious Turner Prize, which she almost won. Her creation, My Bed, was narrowly edged out by a pickle.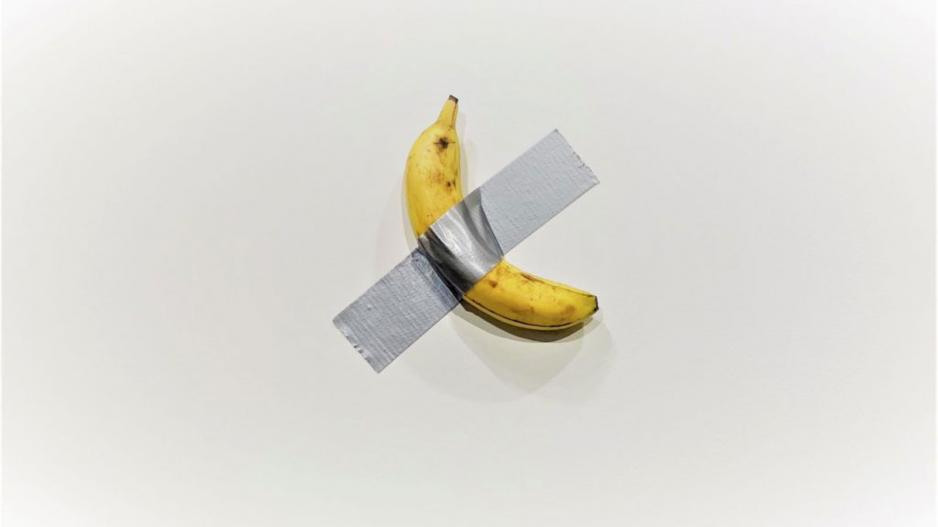 Just kidding. The pickle is far more recent and, since it came from a McDonald's hamburger, will probably last a lot longer. It will definitely age better than Maurizio Cattelan's 'Comedian' artwork, which was a banana duct taped to a wall. That one sold for $120k, by the way, which might make you want to reevaluate your life goal paradigms and seek out your inner artist. Just sayin.
The pickle is priced at just north of six grand, which is chump change in the art world, I guess, except that it's an actual pickle. Not even a whole pickle, just a pickle slice out of an actual hamburger. Matthew Griffin bought the burger, took out the pickle slice, threw it onto the ceiling of the Michael Lett Gallery in Auckland, New Zealand, and called it art. And now I kind of understand Yankee Doodle a little better, I think.
The thing is, for $6,275 you don't actually get the actual pickle, per se. What you get is 'instructions on how to recreate the art in your own space.' No, I'm not making that up. Over six Gs, and you get a how-to for staining your ceiling. And now I kind of understand Michelangelo a little better, I think.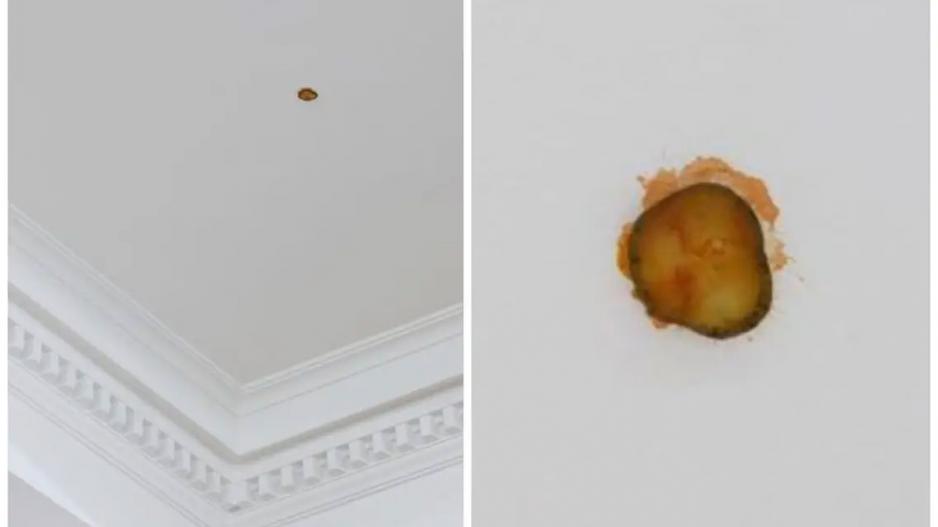 If that sounds a tad pricey, you might want to consider an alternative, if you've been thinking of trashing your house. For half the cost of the ceiling pickle instructions, I will actually come to your actual house and spill actual Dr Pepper on your couch. I'll even use the good stuff, made with real Imperial sugar, and leave the bottle lying on the floor.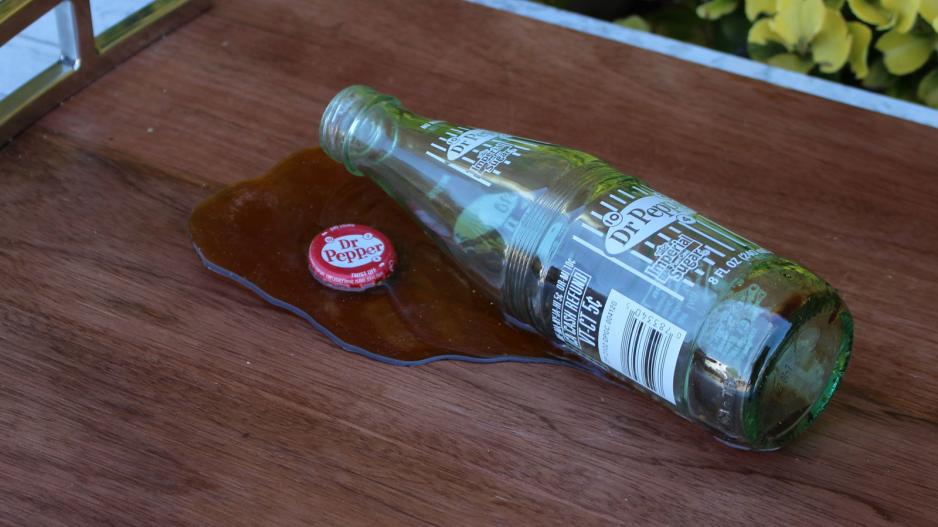 Just don't blame me when your mom comes around and throws it in the trash . . .
Kendal Hemphill is an outdoor humor columnist and minister who, as it turns out, is an avant-garde modern artist. Write to him at [email protected]
Most Recent Videos