OPINION — As my friend Abe Lincoln once posted on Twitter, 'Those who forget their history are doomed to repeat it.' And if there's any part of history none of us wants to repeat, it's the past year. Which is saying something, considering the fact that during the year before last the world lost Kobe Bryant, Alex Trebek, and Eddie van Halen. 2020 also brought us Covid, murder hornets, and endless news coverage of Harvey Winestain, Jeffrey Epstein, and Harry. And not that fun, Potter guy. The other Harry. The one who decided it was just too much trouble to be a prince. Bless his heart.
So 2020 was basically a nightmare, but 2021 wasn't a whole lot better, although it had its moments. Most stores finally gave up on the whole social distancing thing, and quit putting arrows on the floor trying to convince shoppers to treat grocery aisles like one-way streets. Did anyone, anywhere actually follow those arrows? I mean really?
The whole mask thing gradually faded away, too, except in communist places like New York and California. The rest of the country eventually gave up trying to understand Fauci's amazingly irritating accent to figure out what the current mask rules were from week to week and said the heck with it. You still see people wearing masks sometimes, but then you still see people in their twenties wearing their high school letter jackets, too. Just let go of the past, folks. It's over.
But despite the few olive branches 2021 held out to us, it also came with its share of posterior pains. The year began with a riot at the nation's capital, the purpose of which is still entirely unclear to me. The cause is also a mystery, although plenty of blame has been spread around. I just want to go on record that I wasn't involved. I'd rather try to pour hot butter in a bobcat's ear than go to DC, for any reason.
And then Joe Biden was inaugurated as our new president, the leader of the free world, the most powerful person on the planet. Really. Which tells you how much a lot of people hated Trump, if they were willing to vote for Joe instead. They hated Trump a lot, is how much they hated Trump. The highlight of the ceremony was Bernie Sanders wearing both mittens and his usual facial expression depicting severe intestinal discomfort. Which tells you how incredibly boring the inauguration was.
Then February blew in with an ice storm that took everyone by surprise, including ERCOT, which was supposed to provide electricity to Texas, but instead sent most of it to Cancun with Ted Cruz. NASA reported that its rover, 'Perseverance,' had made it to Mars, and sent back some pictures of Mars dirt, which is like regular dirt, only more photogenic. In sports Tom Brady won another Super Bowl, ostensibly without having to cheat this time.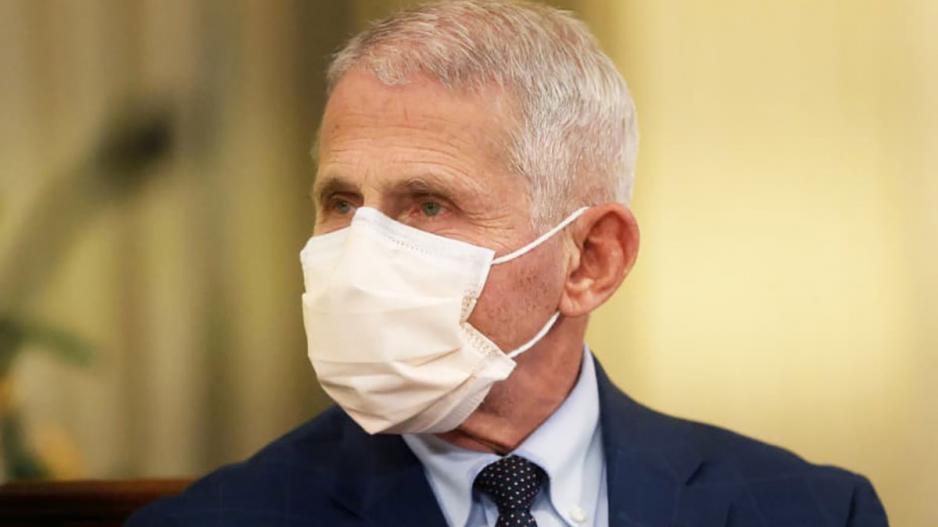 Distribution of the Covid vaccine ramped up in February, although its effectiveness was somewhat dubious, since people were still getting Covid after being vaccinated. Dr. Anthony Fauci, in explanation, said something unintelligible in his New York accent. The CDC said the vaccine was safe and effective, so everyone should be vaccinated, and people who weren't vaccinated should be ashamed of themselves, because they were putting others at risk, even though they'd been vaccinated, and so were protected, unless they weren't. Also, if you were vaccinated, you could stop wearing a mask, unless you decided for some reason to breathe in public, or in private, in which case you needed a booster, which wasn't out yet, so you should wear two masks, just in case.
New York governor Andrew Cuomo, whose accent is just as annoying as Fauci's, was accused of sexual harassment by several hundred women, but he explained that he was just joking around. His brother, CNN big shot Fredo Cuomo, offered to help Andrew carry the ring to Mordor, but they were attacked by . . . wait, that was a different story. Andrew denied all allegations, but eventually resigned. In a twist surprising to people who think a quarter of an hour is 25 minutes, Fredo was also accused of multiple counts of sexual harassment, and subsequently fired, bringing unemployment among the Cuomo brothers to 100%.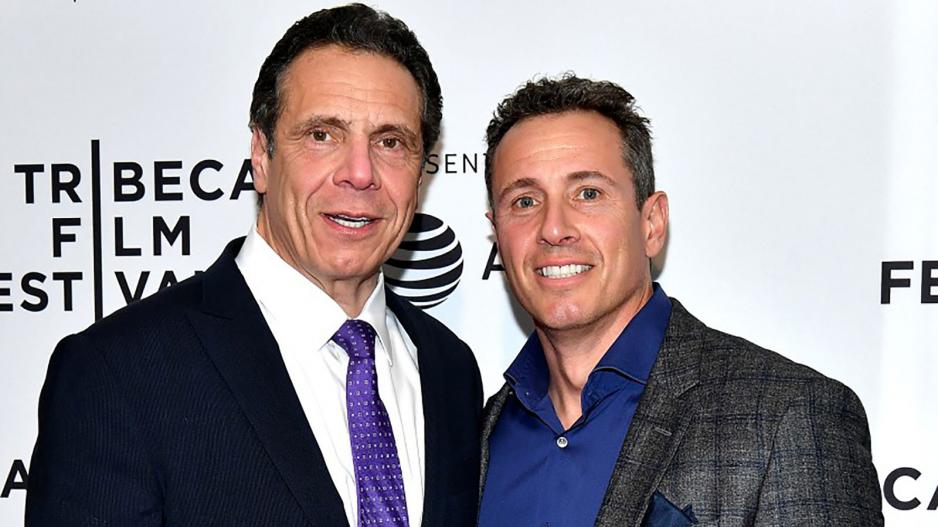 Wokeness also increased during 2021, with the left cancelling anyone who ever did anything remotely politically incorrect, even if they did it before political correctness was invented. Statues of people such as Abe Lincoln, who signed the emancipation proclamation, freeing the slaves, were destroyed by people opposed to slavery. Theodore Geisel, AKA Dr. Seuss, was also cancelled, on the grounds that he was not properly respectful toward eggs and ham of color.
During the summer president Biden, in an attempt to make up for eliminating 70,000 immediately upon taking office, ordered all US troops to withdraw from Canada, but not to bring any of their equipment with them, eh? He also pulled us out of Afghanistan, thereby successfully completing our country's 20-year plan to replace the Taliban with the Taliban. He was quoted as saying, 'Our dog-faced pony soldiers are finally safe.'
Covid mutated into the Delta variant, and then the Omicron variant, baffling scientists who finally admitted they weren't real sure about the Greek alphabet, but thought maybe Epsilon, Zeta, Eta, Theta, Iota, Kappa, Lamda, Mu, Nu, and Xi weren't really used much anymore. In California, governor Gavin Newsom declared all energy use illegal, and then flew to Cancun in his private jet. The economy, after deteriorating all year, just gave up.
World leaders from all over also flew in private jets to Scotland to discuss how to keep Gavin Newsom from flying in his private jet. They also got serious about climate change, and managed, after more than a week, to agree to hold next year's climate summit 'near that big lion statue with the broken-off nose.'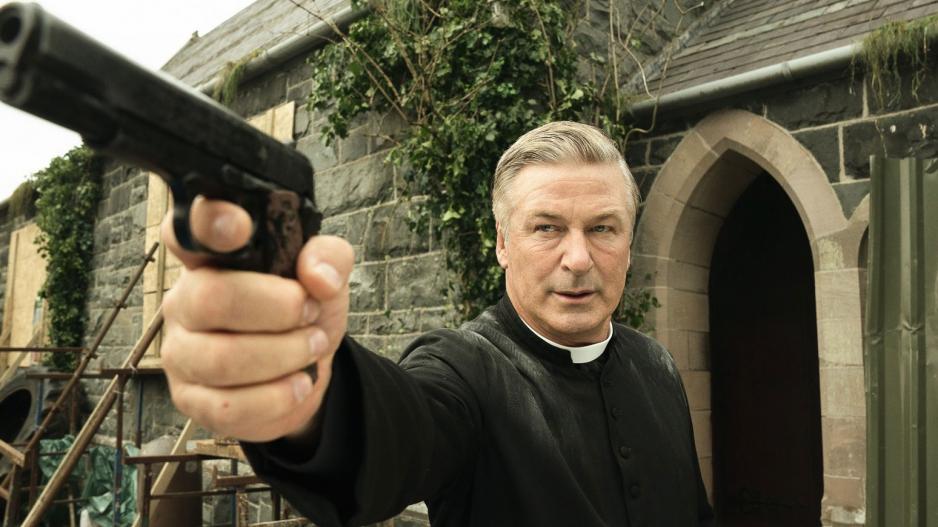 Alec Baldwin, demonstrating astonishing bravery and marksmanship skills unequalled in the annals of equality, managed to shoot his way off a movie set with an unloaded gun, without actually pulling the trigger. He was quoted as saying, 'Our dog-faced pony soldiers are finally safe.'
A few other things happened before the end of the year, but by that time the American people had pretty much stopped caring. Good luck in 2022, and remember the timeless words of Anthony Fauci when he said, 'Weaaah goonie proafarin towayanalicky.' Or something to that effect . . .
Kendal Hemphill is an outdoor humor columnist and minister who still has his high school letter jacket. Write to him at [email protected]
Most Recent Videos