OPINION — There are some demographics you can make fun of, and some you can't. For example, it's fine to make light of Christians, but not Muslims. You can poke fun at rednecks, but not transgender people. You can laugh at skinny folks, but not fat ones. Matter of fact, of all the groups it's not OK to denigrate these days, obese people are probably the largest. That didn't come out right.
There was a time when it was acceptable to jest about the weight of our larger friends, but that time has passed. Which may be a good thing. Some people have little control over their weight, and should not be ridiculed for it. Others may be fat on purpose, making it their choice. There are Fat Pride and Fat Acceptance movements now, and those groups are getting bigger all the time. That didn't come out right.
The truth is obesity is not healthy, unless you happen to be a bear. If you're a bear, being fat is not only acceptable, but desirable, especially if it's fall and you're planning to crawl into your lair and sleep for several months. In that case, you need all the extra pounds you can get, and there's no better way to take in plenty of hibernation calories than eating salmon raw, straight out of a river. At least, that's how the brown bears of Brooks Falls do it. I wouldn't necessarily recommend such a diet for people, but hey, you do you.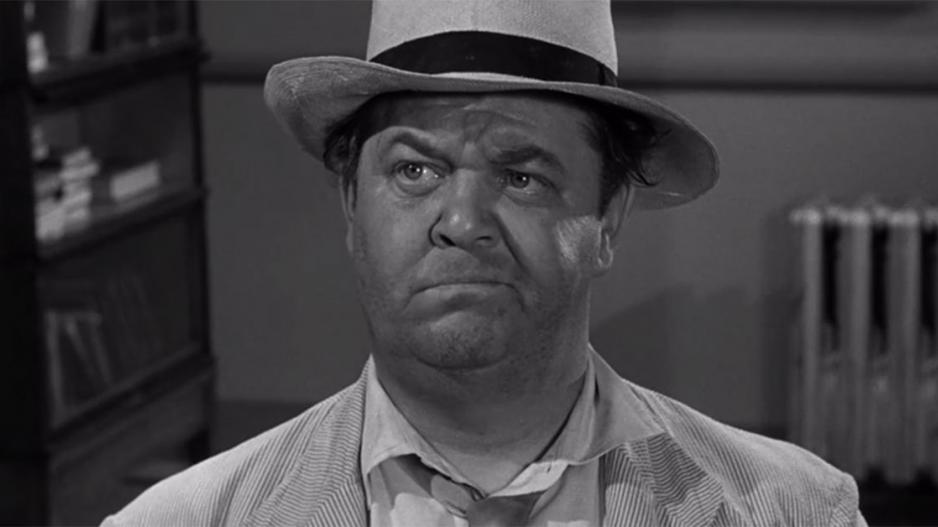 Brooks Falls is in Katmai National Park and Preserve in Alaska, which is one of the most difficult parks in the country to access. To get there you have to first go to Alaska, way up between Canada and Russia, someplace. Then you have to take either a plane or a boat to Katmai, which is an island or something, and then you're probably going to get eaten by a bear, especially if you go at this time of year. The bears on Katmai will eat just about anything, and you're part of the food chain there. Just so you know.
As you can imagine, going to Katmai to take a gander at bears is pretty expensive, even if it doesn't kill you, but it's become a popular thing to do. To paraphrase Gus McCrea, a man that likes to watch bears is, he's hard to stop. But Katmai is not exactly covered up with tourist accommodations, and you have to book early if you want a place to stay up there. Especially during Fat Bear Week, which just ended. Sorry you missed it.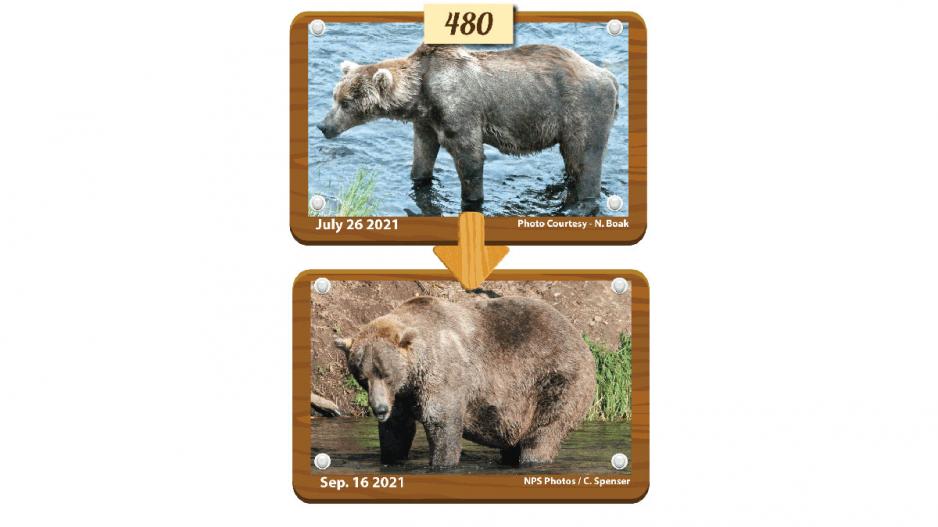 For the record, I didn't write about Fat Bear Week ahead of time because I didn't want to skew the results of the vote. I also didn't write about it earlier because I'm a world class procrastinator, but you won't catch me admitting that in print.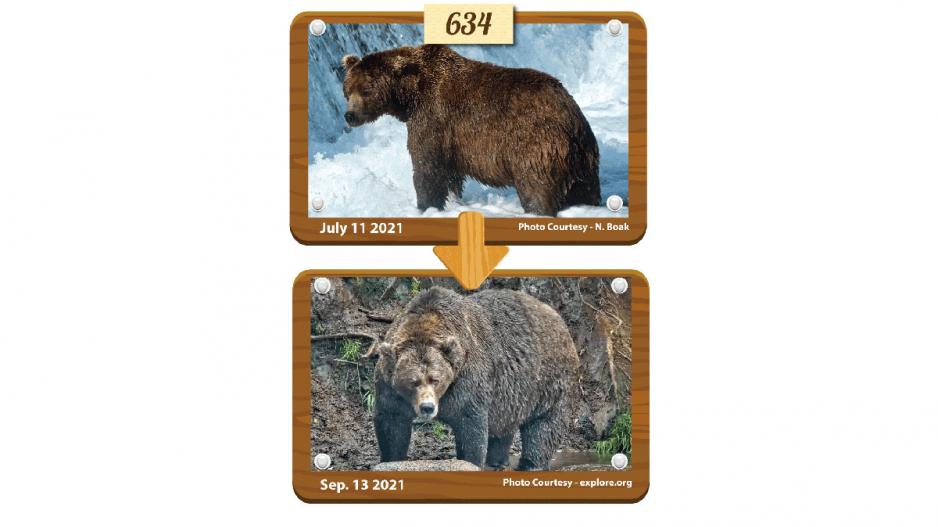 See, not everyone who enjoys watching bears eat salmon at Brooks Falls can afford to spend the money and time to go there, but thanks to AlGore's Interwebnets, they don't have to. A website called explore.org has live video feed, so you can while away hours watching the bears fatten up for winter, while you're supposed to be working. It's the American thing to do. You can even vote for your favorite bear, and encourage others to vote, too. And voting is what freedom is all about. Well, that and garage sales.
This whole thing started back in 2014, when Mike Fitz and some other rangers at Katmai National Park decided to hold a competition, and asked people to vote for whichever bear they thought was the fattest one at Brooks Falls. That was a one-day thing, but it was so popular that Fitz expanded it into a week-long extravaganza of bear fatness unequaled in the annals of bear fat.
Watching bears eat fish is probably not for everyone. They mostly just sit there in the rushing water, looking around and being fat. Every once in a while they'll grab a fish and eat it, but otherwise it's pretty boring. The fun ones are the bears that position themselves at the falls and wait for salmon swimming upstream to jump right into their mouths. Salmon are evidently not all that smart.
But watching bears engaged in bear-related activities can become addictive, and apparently so can voting for the fattest one. More than 200,000 votes were cast during the 2019 Fat Bear Week. In 2020 over 600,000 people voted. I have no idea if Dominion machines were used, but Covid may have had something to do with the vote count. Or not. To paraphrase Gus McCrea, a man that likes to vote for bears is, he's hard to stop. You can even campaign for your favorite bear, which sounds like a lot more fun than campaigning for a politician. Not that some of them aren't fat, too, but they're far less fun to watch.
The bears all have numbers, and some have been given names. My favorite is Otis, who strongly resembles Otis Campbell from the Andy Griffith show. You remember Otis. He was the town drunk, who voluntarily locked himself in jail every weekend. He was also the only person in Mayberry who was married.
That didn't come out right . . .
Kendal Hemphill is an outdoor humor columnist and minister who never makes fun of fat bears. Write to him at [email protected]
Most Recent Videos