Over the years readers have asked me why I make fun of Florida and California quite often, but leave Louisiana alone. Many have pointed out the Sink Me state is full of Cajuns, who are basically just damp rednecks who live in swamps, eat strange things, and talk funny. Which is why I don't make fun of Louisiana. I don't mind irritating leftists, tree huggers, environmentalists, or Chicken Littles, but they're pretty much harmless. I'd rather not have the Cajuns mad at me.
But several alert readers have sent me a story out of Baton Rouge that bears consideration. Baton Rouge means Red Stick, and I've been told it was named by one of the early French explorers, who realized he would soon get lost in the bayous if he wasn't careful. So he started sticking a tree limb, painted red, into the swampy ground every few hundred yards while he was exploring, so he could find his way back out of the swamp. And maybe that's true.
Although it's just as easy to get lost anywhere in Louisiana today as it was then, Baton Rouge now has normal stuff you find in other places, like gumbo shacks, stores that specialize in pirogue boats, and restaurants that let you catch your own dinner. It also has malls, but they're a little different. At least one of them has an aquarium in it that contains snakes. Big snakes.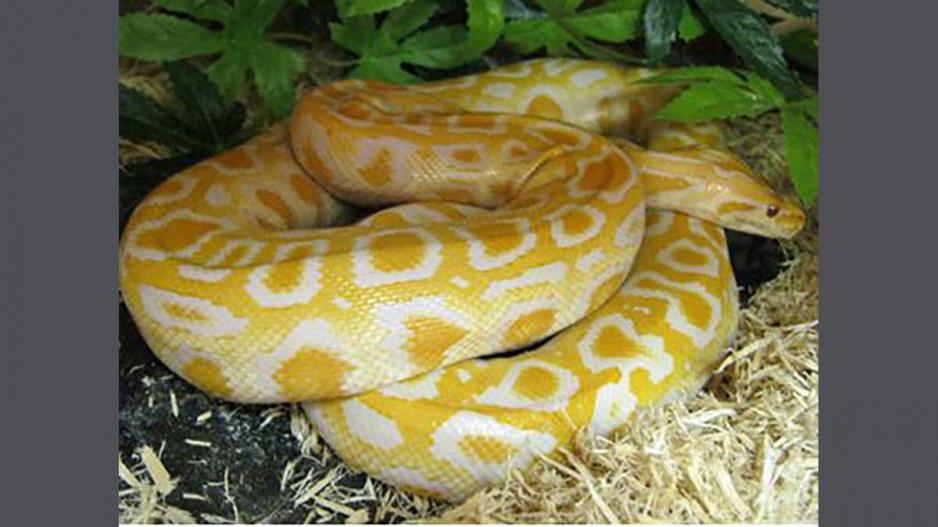 A while back one of the big snakes got loose from the Blue Zoo aquarium in the Mall of Louisiana at Baton Rouge. It was a 12-foot yellow Burmese python named Cara. Cara evidently pushed part of her cage open on a Monday night, and when she was discovered missing on Tuesday morning the mall was closed so workers could look for her.
But this is Louisiana, so it wasn't long before authorities opened the mall back up, even though the snake wasn't found for two more days. The people who run the mall probably rationalized the decision to reopen. They probably said, 'Well, it's a 12-foot serpent that feeds on mammals which it squeezes to death and then swallows whole. Might as well let the kids back in.' Of course, they said it in Cajun, so it was unintelligible.
A CNN story about the incident made a point of saying that yellow Burmese pythons 'present a low risk of attacking humans.' Which means there's still a chance someone could've been walking along at the Mall of Louisiana and looked around to find little Timmy wrapped in python with his little eyes bugging out. And they opened the mall anyway.
But then, this is Louisiana, so I guess they figured it was more likely they would discover Boudreaux setting up a little shack near the public restrooms, selling python gumbo out of a cast iron pot. And it would have been delicious.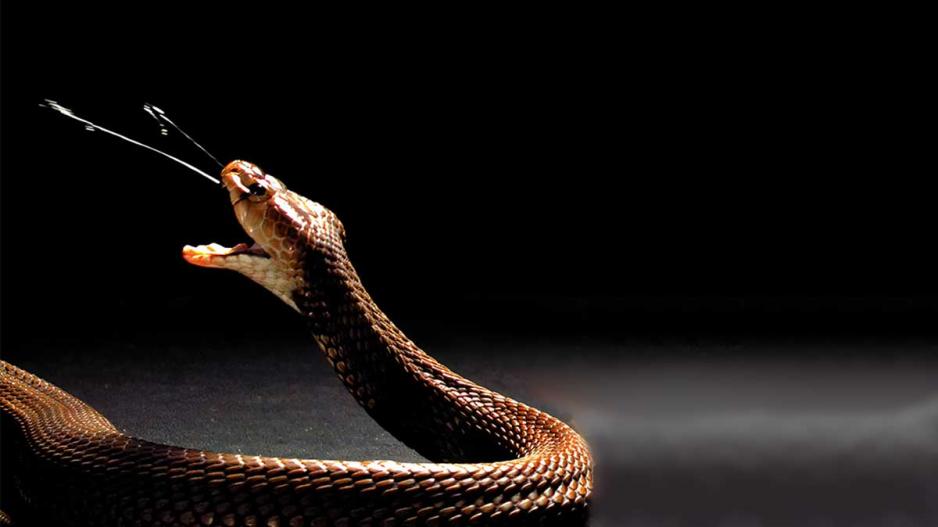 And in case you're wondering, Cara wasn't the only snake to escape captivity recently. A fellow in Raleigh, North Carolina lost his cobra about the same time Cara went missing. And it wasn't just any cobra. It was a venom-spitting cobra. I thought all cobras could spit venom, which is why I've never accepted an invitation to go camping in a cobra-infested jungle, but there you go.
Christopher Gifford is looking at 40 misdemeanor charges under North Carolina law for letting the cobra get loose. Well, some of the charges are for owning a venomous reptile to begin with, which is encouraging. You have to have a permit for that kind of thing, even in North Carolina.
The snake showed up in a residential neighborhood and was recaptured by animal control officers, which makes me wonder why animal control officers aren't paid way more than the president. Imagine getting to work one morning, expecting the usual stray dog or cat, or maybe a skunk under a porch at worst, and having your boss say, 'Uh, Stan, I need to you run over to Larson Street and pick up a loose cobra. Be careful, he spits. I'll be in my office. Under the desk.' Assuming your name is Stan.
At first I wondered why anyone would want to own a cobra, and sleep in the same house with it, for goodness sake. But in Chris's defense, he's only 21. Psychologists will tell you the frontal lobe of the brain in humans, where decisions are made, is not fully developed until at least age 25. In some cases it's even later. I expect Chris's frontal lobe will mature around 65 or so.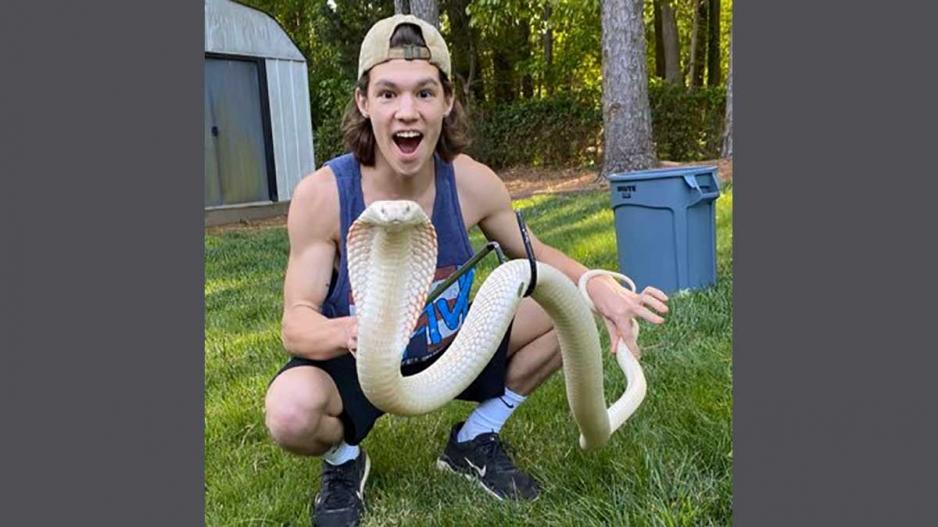 At least Chris is better off than Rama Mahto. Rama lives in Madhodeh village in India, and is not to be confused with the Rama associated with Lama and Ding Dong. Rama was sitting in front of his house, drunk, minding his own business, when a small snake bit him on the leg. So Rama did what you would do if you were drunk and dumber than a Cajun. He caught the snake and chewed on it. For revenge, you know.
But Rama forgot the first rule of chewing on a snake out of spite – he failed to secure the head. The snake bit him on the face at least ten times. His family tried to talk him into going to a hospital, but he decided to go to sleep instead. He was found the next morning at room temperature.
Maybe pythons aren't so bad, after all. At least you get a hug at the end . . .
Kendal Hemphill is an outdoor humor columnist and minister who avoids biting snakes, as a rule. Write to him at [email protected]
Most Recent Videos