OPINION — With Joe Biden's inauguration, readers have been asking me what I think will happen during this new administration, and how it will affect hunting, fishing, the environment, the economy, religion, and my column. People are understandably concerned about their future, especially in light of the disasters of the past year. Plus, according to the Texas Dept. of Agriculture, lizards the size of dogs are invading Texas in droves.
Now, that sounds bad, and the article I read didn't specify any particular type of dogs for reference, which means these reptiles could be anywhere from the size of a toy poodle to, maybe, Great Danish. So I looked up these creatures. They're called tegu lizards, and they can get up to four feet long, which is, according to my calculations, about six feet longer than a lizard should get. They're natives of South America, and they're showing up all over the southeastern U.S., similar to retirees from Wisconsin. And nobody wants that.
But huge lizards might be the least of our worries, if we don't manage to stop the Columbian Cocaine Hippos from taking over the world.
Perhaps you've heard of Pablo Escobar, the infamous Columbian drug kingpin who was capped by the police in 1993. His 7,000 acre estate was seized and turned into an amusement park, but not before four of his hippos escaped into the Columbian jungle. Since then they've followed the immutable laws of nature, fruited the plains, and proliferated into a herd of between 80 and 100. And that is, according to my calculations, about 200 hippos too many for Columbia, where hippos don't belong to begin with.
These escapees have taken over a bunch of small lakes in northern Columbia which, if you'll recall from your seventh-grade geography class, taught by Mrs. Geneva Johnson, is actually attached to Texas via the Panama Canal, or some such. Which means they could show up in your stock tank by next week. And nobody wants that.
I know what you're thinking. You're wondering how much brisket comes on a hippo, and how long it would take you to build a huge pit on that old flatbed out back. But environmentalists are saying these hippos could multiply to a herd of 2,400 or more in four more years, by which time Joe Biden will have managed to outlaw every hippo gun in the country, for your personal health and safety. You may have a little trouble bringing down a beastie that size with a rock. This is why you should talk to your kids about drugs.
Anyway, authorities have been hoping to control the hippo herd through sterilization, but the hippos have been surprisingly uncooperative. The only alternative is to cull them. So far no one has called and invited me to Columbia to shoot hippos, but I'm hopeful. I have a bunch of hippo loads I've worked up for my .45 Colt, and I'm anxious to see how they work.
But I have to admit I'm not optimistic that the Columbians will be able to get their hippo problem under control anytime soon. Texas has been fighting the feral hogs for years, and still has more hogs than Carter's got liver pills. Besides, I doubt using helicopters will work very well, in thick jungle. They need a better plan to get rid of the behemoths. Luckily, I think I've found one.
Back in December, which you may recall was a slow news month, a story went around about a pet psychic who claimed to have communicated telepathically with Joe Biden's dog. To be fair, I don't think this was Joe's idea, so I'm not blaming him. And I have to admit it's a little disturbing that there are people out there who could, without my knowledge or consent, converse with my dog. Nobody wants that.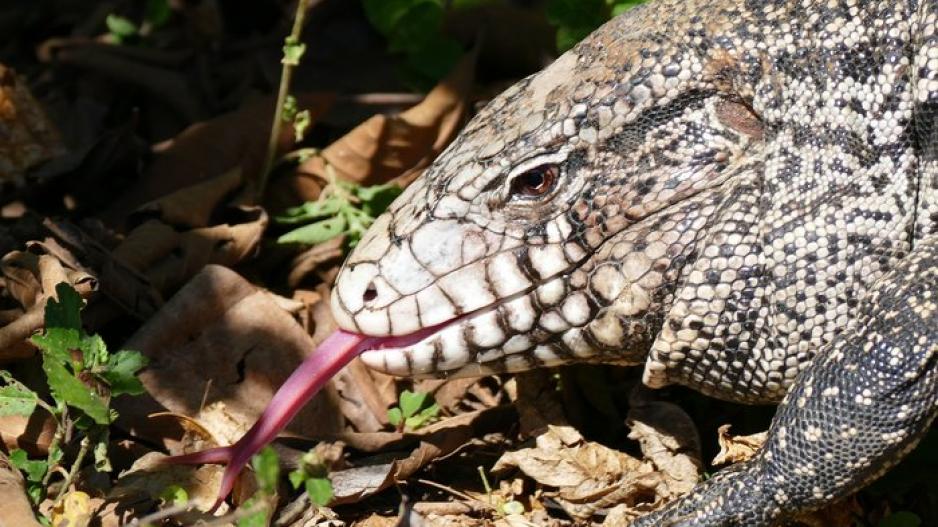 You can actually look up pet psychics and find videos of these people meeting with pet owners and their pets, and telling the owners what their pets are saying. Mostly it's stuff like, 'Muffy says you should give her more treats,' and 'Buster doesn't much like it when you let your toddler chew on his ear.' You know, stuff you'd never in a million years know a pet might be thinking, without the benefit of a psychic to communicate with it.
I know what you're thinking. You're thinking these pet psychics are either opportunistic hustlers, taking advantage of credulous idiots to bilk them out of some legal tender, or they're certifiable psychopaths who actually believe they can talk to animals. And you could be right. Me, I'm willing to give them the benefit of the doubt, especially if they can help Columbia get rid of its cocaine hippos, and keep them from threatening Texas.
So I'm thinking we should gather up all the pet psychics we can catch and mail them south, and tell them to telepathically convince all the hippos to calmly walk to the nearest harbor and board a boat back to France, where they belong.
And then, whether it works or not, we'll tell the pet psychics they can't come back to the U.S. and steal money from dumb pet owners anymore. Because nobody wants that . . .
Kendal Hemphill is an outdoor humor columnist and minister who looks forward to the wealth of material sure to come out of the Bidens administration. Write to him at [email protected]
Most Recent Original Videos