OPINION — Christmas is definitely going to be a little different this year, due to the COVID-19 thing, although you shouldn't allow that to dampen your holiday spirits. Well, unless you happen to work for the USPS, FedEx, UPS, Amazon, or any of the nation's other fine freight carriers. What with people staying home for the holidays and mailing gifts this season, those poor folks are going to be busier than a one-legged cat trying to bury poop on a frozen sandpile. On behalf of our steadfast, diligent, dedicated, and hard-working delivery personnel, please try to refrain from sending your loved ones any bowling balls, weight sets, or large shipments of ammo for Christmas. It's the right thing to do.
But in light of the fact that more gifts will be mailed this year than normal, which requires shopping to be done earlier than usual, I've decided to offer my Christmas gift guide sooner than normal also. I would much prefer to procrastinate, but times are hard, and we all have to make sacrifices. So here are this year's suggestions for those hard-to-buy-for folks on your list. I'll expect some kind of gratuity or kickback if you actually use any of these ideas. It's the right thing to do.
Unless you happen to be buying a gift for a convicted felon on your list, guns are always a hot item. I recommend Henry rifles, not only because Henrys are one hundred percent made right here in America, but because Henry offers outstanding value for the money. You won't find smoother lever-action rifles anywhere, and Anthony Imperato, Henry's president and owner, stands behind every rifle. Anthony's a smart guy. He knows the bullets come out the front.
After owning several Henrys, I can attest to their quality and accuracy, but it gets better. Henry is constantly donating rifles for auctions to benefit veterans and underprivileged children through their 'Guns for Great Causes' program. No firearm manufacturer is more generous when it comes to helping those in need. Just one example: Last July Mr. Imperato designed and donated 88 limited edition Golden Boy .22 rifles to benefit the family of 2-year-old Ethan Shaw, of Pleasant View, Tennessee, to help with medical expenses related to Ehtan's cancer treatments.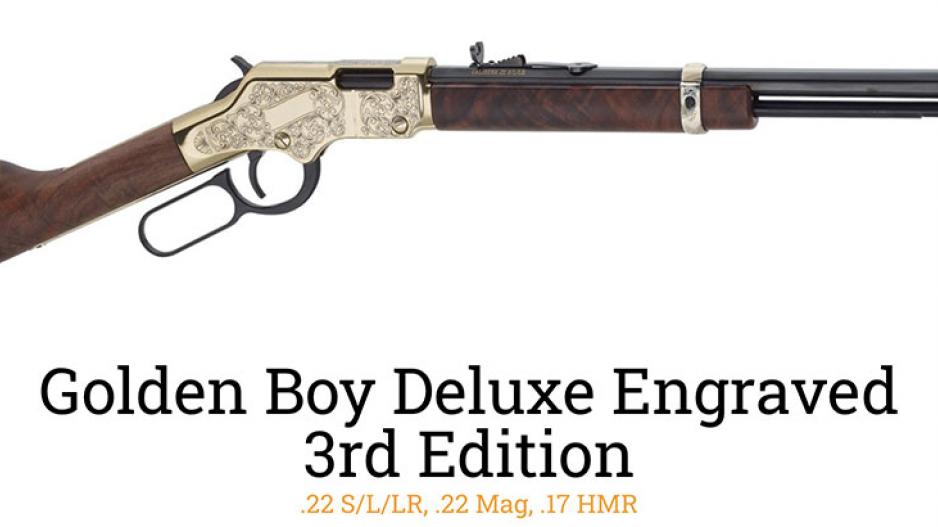 Just remember not to mail guns unless you go through a dealer with a Federal Firearms License, or else, next year, you'll be the convicted felon on someone's Christmas list.
An often overlooked gift idea is rubber boots, but until recently I had never found a pair that deserved mention. A few months ago I got hold of a pair of Irish Setter Mudtrek boots, the first rubber boots I've ever owned that didn't cause my socks to migrate to my toes after ten steps. They don't rub or squeak, and they look great with a three-piece suit. Or so I assume. I don't own a three-piece suit. They aren't cheap, but you get what you pay for.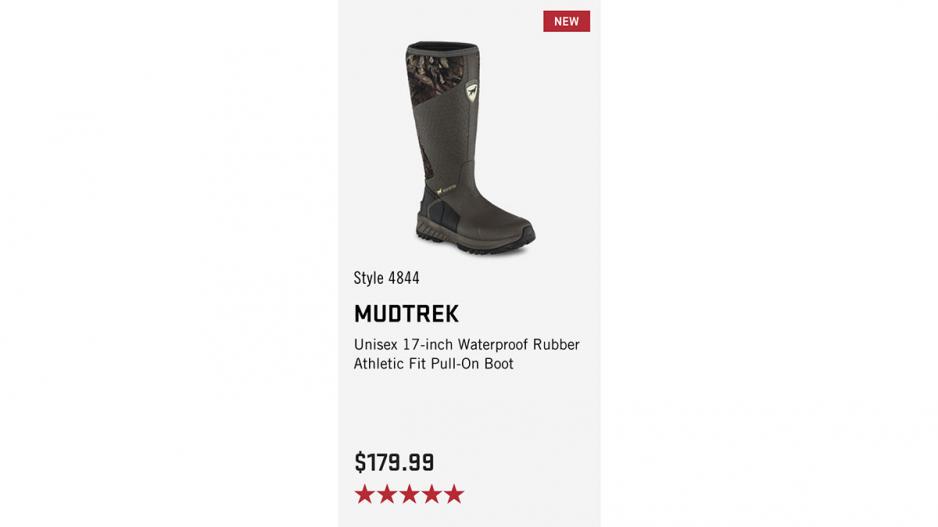 For the liberals on your list, you'll definitely want to check out Alexandria Ocasio-Cortez's new website, shop.ocasiocortez.com. It seems AOC is fighting capitalism by becoming a capitalist. It's the right thing to do.
The website features several collections, offering T-shirts, caps, coffee mugs and other fantasticly overpriced items. The Green New Deal collection includes a ball cap for $28, a T-shirt for $27, and a hoodie for the amazing price of $65. She also offers items that say 'cancel student debt,' 'Tax The Rich,' 'ABOLISH ICE,' and 'Drink Water & Don't Be Racist,' whatever that implies.
You might think AOC is raising money for her favorite cause, and you'd be right. Her favorite cause is the Alexandria Ocasio-Cortez Reelection Campaign. Purchases are, according to the website, campaign contributions, so to buy anything you have to consent to a set of 'contribution rules,' which prove you're a U.S. citizen. Otherwise it's illegal for you to buy any of AOC's stuff. Really.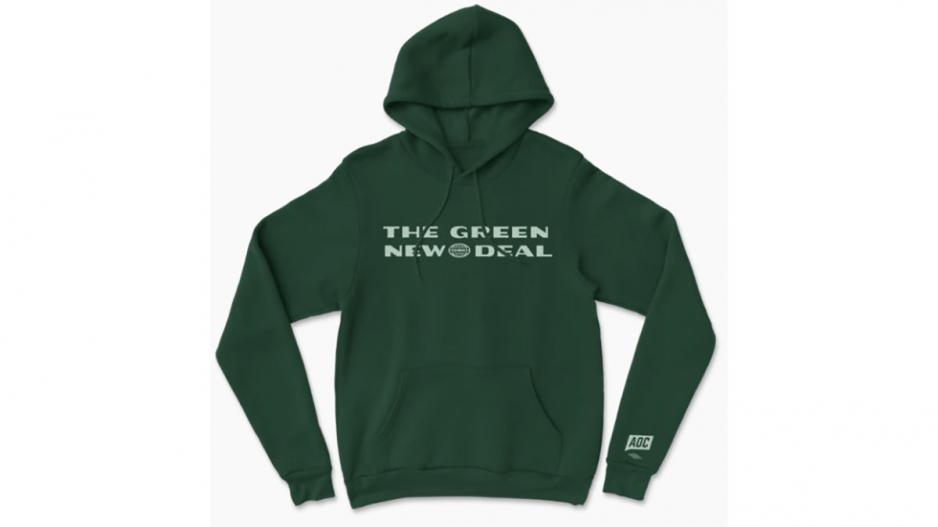 Be warned, AOC doesn't do refunds or exchanges, but the upside is that she's committed to saving the planet through her Green New Deal. We know that because the items on the website, except for the coffee mugs, are all made of polyester, nylon, and poly-blend material. In other words, they're manufactured from petroleum-based products. Fossil fuels. At least there are no cow farts involved. As far as I know.
If you're thinking about ordering any of AOC's wonderful products you'll probably want to act fast, because otherwise it may be difficult to have them shipped to you. AOC's Green New Deal calls for the abolition of pretty much all forms of transportation. She wants to get rid of planes, trains, trucks, and just about every personal vehicle that runs on gasoline or diesel. Maybe someone will bring your packages on a bicycle, or a horse.
Ordering may be a little tricky, too, since saving the planet requires other sacrifices. Your computer, phone, iPad, and everything else you use to communicate or get news was made using fossil fuels, also. Maybe you could send AOC a letter, provided you don't mind killing trees. And you might want to pay with cash, since credit card transactions use electricity, and most of that comes from burning oil, coal, or natural gas. But hey, we all have to do our part.
Me, I'm giving homemade gifts this year. And if anyone wants to send me anything, I could use a large shipment of ammo.
It's the right thing to do . . .
Kendal Hemphill is an outdoor humor columnist and minister who's a little short on .45 Colt. Write to him at [email protected]
Most Recent Videos