OPINION – Uniformed and armed law enforcement officers were at both entrances at the Walmart Super Center on Sherwood Way Saturday.  
The presence of the officers was intimidating and reminded me of prison guards.  The response to the Covid pandemic has changed the way San Angeloans are allowed to purchase food and necessities.
I went to Walmart Saturday, and after I parked, I immediately noticed two uniformed officers at each of the entrances.  The entrances have been modified so that there is an entrance line and an exit line to separate shoppers.  
Once inside, there was a masked Walmart employee with a tablet device keeping track of how many shoppers were in the store.  
Everyone inside was wearing a mask and almost no one made eye contact.  I made my way down the aisles to get the items I needed and put them in my cart.  While doing so, I saw what appeared to be an off duty officer walking the aisles seemingly checking to make sure shoppers were wearing their masks and following the social distancing markers on the floor.  
I was intimidated by that situation.  I was uncomfortable in that store and I will not go back until something changes.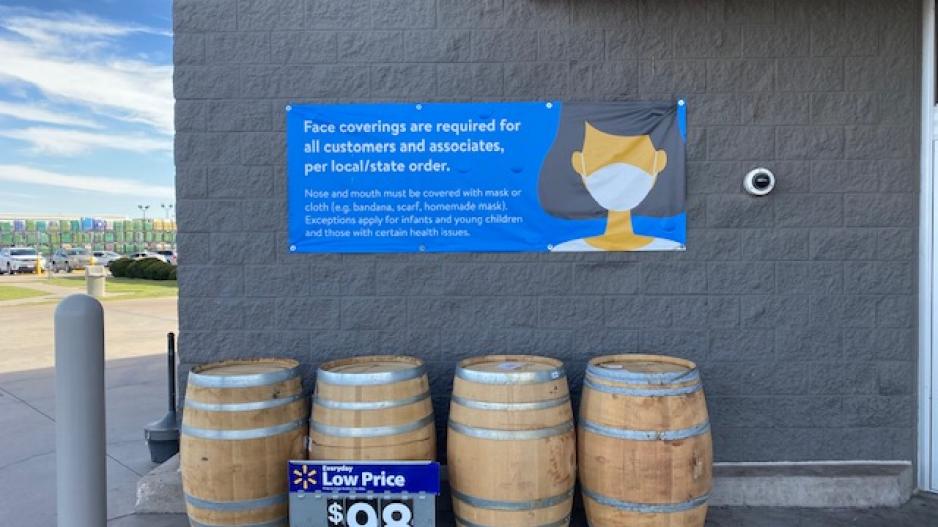 In addition to the gestapo-like scene, Walmart was out of toilet paper and most paper goods.  The surge in Covid-19 cases recently in Tom Green County made residents nervous.  On Monday, the Wendy's restaurant had a sign on the drive through indicating the business was out of lettuce for hamburgers.  
Walmart is out of paper goods and a popular fast food restaurant has no lettuce.  These two situations may seem unrelated but they are both interruptions in the supply chain.  
With the uncertainty over the Presidential election and the pandemic, some people are hoarding food and essentials like toilet paper.  
There is talk of another lockdown in San Angelo if Covid hospitalization rates continue to increase.  If Joe Biden is declared President, he has suggested a total lockdown of four to six weeks.  It seems like that kind of draconian measure would kill the already struggling economy and put many millions of people out of work and shutter businesses deemed unessential.  
One of the only avenues to get beyond the pandemic and to the new normal is for a majority of Americans to get vaccinated.  President Trump's team has indicated at least one vaccine will be available by the end of November.  Once a majority of Americans are vaccinated, my hope is the pandemic will slowly fade away.  Then there will be a perennial Covid season similar to the annual flu season.  
There will be other pandemics in the future.  Perhaps we as a country will learn from this one and future reactions will not have to be as extreme and will not disrupt the economy and harm the lives of millions.  
Most Recent Videos