Stated Facts
Opinion
OPINON — My wife and I visited Mountain View, Arkansas several years ago, and stayed at a bed & breakfast run by a grouchy, opinionated woman who had evidently been weaned on a pickle, and her henpecked husband. One of the first things the woman asked us was where we were from. When I told her Texas, she said, "That's flat."
I said, "Excuse me?"
She said, "Texas is flat."
This is pretty common, when people from other states find out you're from Texas. The first thing they want to do is run Texas down, which they seem to think will elevate their puny state in some way. It never works, but they're desperate.
This woman was obviously unaware of the fact that the highest point in Texas, Guadalupe Peak, is more than three times as tall as the highest 'mountain' in Arkansas, which is called Magazine Mountain. It was named by French explorers who, being French, didn't know what a magazine looked like.
So I asked the woman where she'd been in Texas, and she said she'd been to Dallas. Which, granted, is pretty flat. And I understand that when people from other, inferior states come to Texas, and they drive in the Lone Star State for several hours, they figure they must've seen all of it, so they know what it looks like. They seem to have a concept of Texas being slightly larger than their home state, which they can mostly view by looking out a window. They just don't get it.
A similar thing happened recently when we visited Black Canyon of the Gunnison National Park, near Montrose, Colorado. Jocelynn and I were hiking down the Warner Point Nature Trail when we ran into a park ranger. Mark Warner was a Presbyterian minister in Montrose back in the early 1900s, and was largely responsible for the preservation of the park. He's currently deceased, but there's nothing I can do about that.
We stopped to talk to the ranger, and he asked us where we were from. When we told him, he said, "There's nothing like this in Texas." I smiled. I said, "Actually, Palo Duro Canyon is a lot bigger." He said, "Well, yeah, I guess that one comes close." No, it doesn't come close. Palo Duro is the second largest canyon in the country. It dwarfs Black Canyon. You could lose Black Canyon in Palo Duro, and never find it again, unless you made a map, or something. And it would have to be a big map. I don't think Kinko's makes them that big. No doubt you've heard 'everything's bigger in Texas,' which is not always true, but some things are. For example, the world's largest boots are in Texas. Bob Wade built them, and you can see them by driving by that big mall just off Loop 410 in San Antonio. They're ostrich skin boots with white tops, and they're over 35 feet tall, 33 feet long, and nine feet wide. I have no idea how big the ostrich was.
If you want to see the world's largest spur, go to Lampasas, and swing by the Texas Real Estate Sales office. It's in the parking lot. It's just over 33 feet tall. You can't miss it. But honestly, I'm thinking Leah and Abe Caruthers should've made it a little smaller, and it would've fit on one of Wade's boots in San Antonio.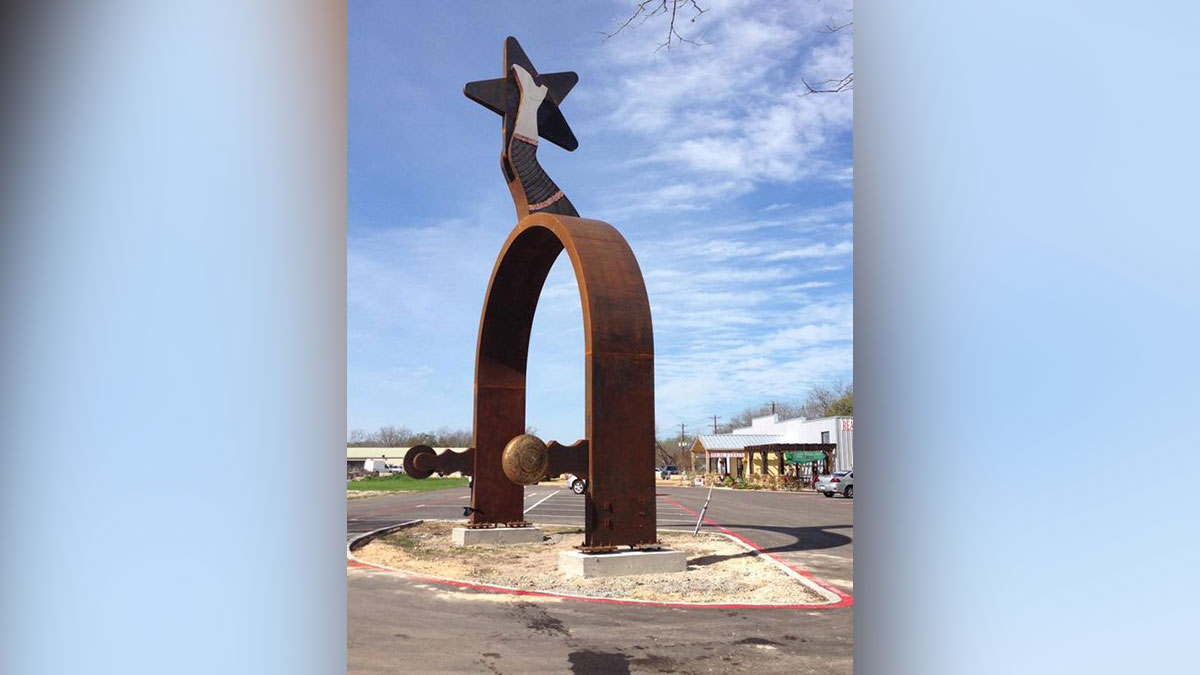 Above: The world's largest spur is Lampasas
The tallest bluebonnet was found in Big Bend National Park a while back. It was 64.75 inches tall. But that's probably not really a fair record, since very few states even have bluebonnets. Which also must be irritating. Who wants to live where there are no bluebonnets?
But there are other states that actually have things that are bigger than what Texas has. For example, Alaska has the largest population of frozen humans, the U.S. record for the most busted water pipes every winter, and the world record for the fastest exsanguination of a human by an insect. A mosquito there once sucked a fellow completely dry of blood in 7.4 seconds. As far as you know.
The largest ball of twine is located in Illinois, or Indiana, or Iowa, as I recall. It's one of those I states, I'm pretty sure. Not that it matters. When a state resorts to such desperate measures as compiling discarded string as a way to garner recognition, it's pretty much a lost cause already.
I admit I'm making these statistics up as I go along here, which is where 82 percent of all stats come from anyway, but I did a little survey about ten years ago on a trip through Illinois. A higher percentage of cars in Illinois carry personalized license plates than any other state. I think it's because they feel a need for individuality, and it's hard to get that in a northern state. Later, as I mentioned that to a friend in New Braunfels, we pulled into a parking lot and saw a car with Illinois plates. They were personalized. I rest my case.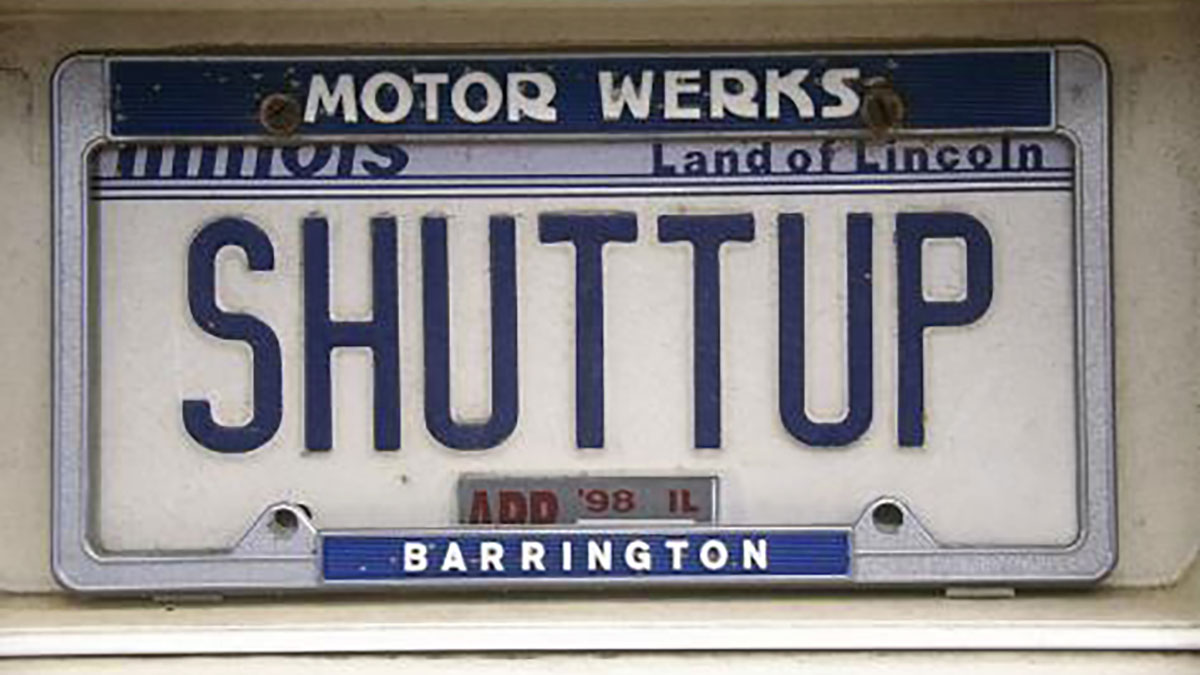 California holds the record for the most confused populace, and Florida is tops when it comes to people who eat supper at 4:30 and wear the waistband of their pants at armpit level. I could go on all day about those two places, but I'm out of space.
Which is another thing Texas is the country's leader in. Well, thawed out space, anyway . . .
Get more stories like this by signing up for our daily newsletter, The LIVE! Daily.