The New Normal
Opinion
OPINION — Our lives have probably changed more during the past couple of months than in the previous couple of decades, because of the Wuhan Chinese Virus. Astute readers may note that I have previously referred to the current pandemic as the coronavirus, but my attempts to extort large cash payments from the Chinese gubmint in return for leniency in blaming them for the disease seem to have failed, so I'm not protecting them anymore. Maybe when I hear from Nancy Pelosi I'll start blaming Trump, but so far she's ignoring me, too. Being an opportunist isn't as easy as it used to be.
Besides the obvious detrimental effects of the heavy load the virus has placed on health care workers and UPS drivers, one of the hardest-hit demographics in our society has been emergency services. Police, for example, have been hopping around like a bunch of one-legged cats trying to bury poop on a frozen sandpile, enforcing unconstitutional and illegal stay-at-home orders decreed by tyrannical mayors and governors. But you're going to have some of that, I guess, whenever people decide they know what's best for others. It reminds me of my mother forcing me to eat beets when I was a kid. I'm not sure I've ever fully recovered from that.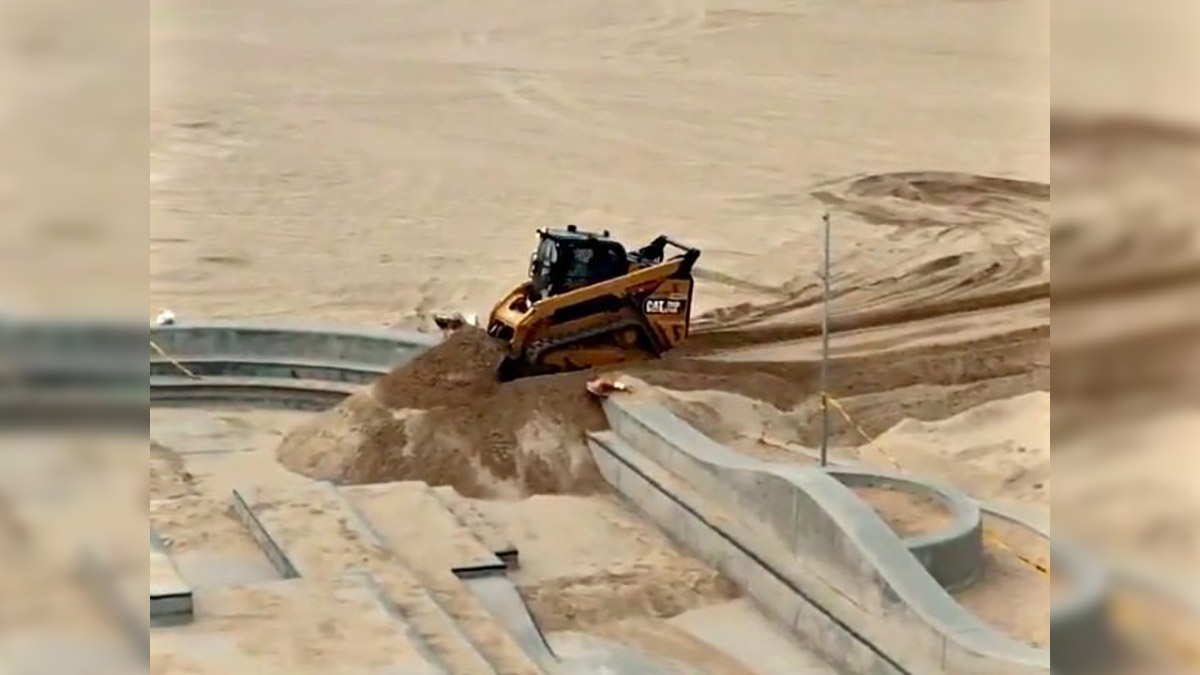 Above: San Clemete
But America's police officers have other problems, besides the extra effort of wearing jackboots and brown shirts in some areas. The Taneytown, Maryland police department, for example, recently posted on its Facebook page to remind residents to dress before checking their mailboxes. The post said, 'Please remember to put pants on before leaving the house to check your mailbox. You know who you are. This is your final warning.' I thought about calling someone up there to see if I could learn some details, but decided I was probably better off not knowing the whole story.
Some city and state officials have been trying to ban the sale of guns and ammo to citizens lately, while simultaneously giving numerous criminals those little get-out-of-jail-free cards from the Monopoly game. On first glace this seems like a pretty bad idea, but on further reflection it's actually insane. 'Let's release a bunch of bad guys and take away the means their victims could use to defend themselves in case of attack.' Quentin Tarantino is probably writing all this down for future use.
Pretty much all churches have suspended service attendance, although a lot of preachers, such as myself, have started posting devotional videos and sermons on social media. Some groups, such as the Temple Baptist Church in Greenville, Mississippi, have put their messages on radio stations, which seems like a great idea to me, since a lot of older members don't follow Facebook and Twitter. Unfortunately, on a recent Wednesday evening when church members were gathered in the parking lot, in their own vehicles, with their windows rolled up listening to their preacher, the police descended on the group and awarded each member with his or her very own citation, complete with $500 fine. Freedom? We don't need no stinking freedom.
Hillsborough County, Florida Sheriff Chad Chronister approved a worship service at The River at Tampa Bay Church and then, when the service was held three days later, the very service he had approved, arrested the preacher, Rodney Howard-Browne. Bummer. Sheriff Chronister also released 164 criminal offenders from his jail to avoid exposing them to the Wuhan virus unnecessarily, which was nice of him. But then twice convicted felon Joseph Williams, one of the released criminals, murdered an innocent citizen the day after he was released, and is now back in jail. No word on whether he's sick. I can't imagine why that information was left out of the news.
Skaters in California have ignored stay-at-home orders, and kept skating at closed skate parks, so of course that couldn't be allowed. For goodness sake. So city officials have had the park facilities filled with sand – 37 tons of it at just one particular park in San Clemente. Meanwhile some Cali streets remain filled, not with sand, but with human feces. Nice to see the officials out there have their priorities in order.
The air in most urban areas is cleaner these days, thanks to the reduction in travel, and environmentalists are already pointing to this as a solution to pollution in the future. Cleaning up the environment will be a snap. All we have to do is bring the world's economy to a screeching halt. But, hey, if it's good for the planet, who cares if any people are alive to enjoy it, right?
Ironically plastic shopping bags are back, since the much-touted reusable bags help spread the virus. Cities that previously banned plastic bags have now banned the reusable ones. San Francisco mayor London Breed recently asked all residents to 'continue to be good citizens by not abiding by the 2007 law mandating the use of reusable bags.' I wish these folks would make up their minds whether they want to save the planet or the people on it. I'm so confused.
Yeah, our lives are very different now than they were a few months ago. But some things are still constant. Hypocrites are still hypocrites. Tyrants are still tyrannical. Politicians still lie. And money still talks. So, Nancy, if you'll send me a large box full of legal tender, I'll throw Trump under the bus.
Please wear pants when you mail it . . .
Get more stories like this by signing up for our daily newsletter, The LIVE! Daily.