Heated Debate
Opinion
OPINION — Astute readers will recall past mentions in this space of Florida Man, the fictional superhero channeled by news tidbits from the Sunstroke State chronicling his amazing exploits. Some of my favorite headlines from this year so far have been, 'Florida Man Gets Stuck to Prepped Drag Strip Surface at the GT-R World Cup,' and 'Florida Man Chews Up Police Car Seat After Cocaine Arrest,' and 'Florida Man Accused of Robbing Chinese Restaurant at Finger Point.'
One of Florida Man's latest escapades occurred at Daytona Beach recently, when he sprayed four of his neighbors with bug spray and then threatened them with nun chucks. Which would've been a pretty bland incident, except that Florida Man decided to swing the nun chucks around to demonstrate his prowess, and managed to whack himself on the noggin with them hard enough to cause some crimson leakage. Bummer.
Maybe I like Florida Man because he reminds me of so many of today's politicians, on both sides of the aisle. Joe Biden is a prime example. He recently claimed that people 'choose truth over facts,' and said that some immigrants 'become Americans before a lot of Americans.' If I hired someone to say dumb things, I doubt he would be able to top Creepy Joe's daily dose of wisdom.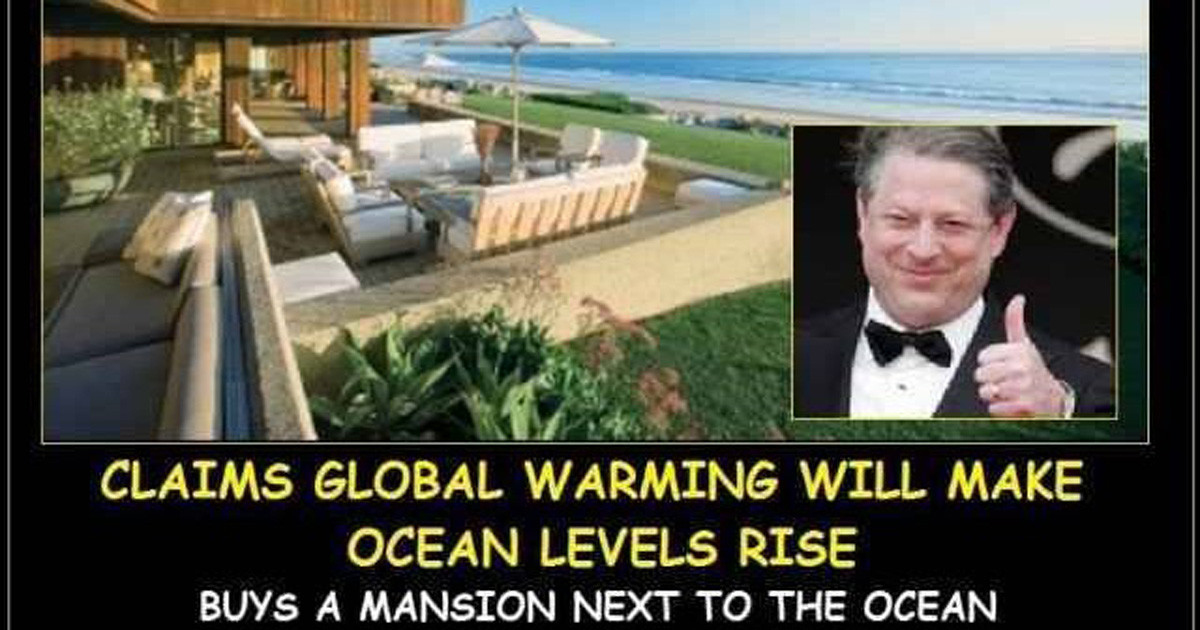 Above: Al Gore and his mansion
Then there's Alexandria Ocasio-Cortez, who seems to bonk herself on the cranium, metaphorically, almost every time she opens her mouth. Her Green Raw Deal made her the laughingstock of the nation for a while, but when that started to fade she almost managed to top it with the revelation that she had no idea what a garbage disposal was. Really.
But by the time that cloud of monumental ignorance had blown over AOC was able to prove the amazing depth and width and breadth and height of her heartfelt concern for the children of illegal immigrants by posting a picture of herself crying next to an empty parking lot. The struggle is real. It's made up, but it's real.
Lest you get the impression, somehow, that AOC has learned anything from these demonstrations of her New York Woman superheroineness, she went on Facebook live recently to answer questions, and gave us yet another reason we should all be worried about climate change – the Glacier Disease Catastrophe.
AOC said, "There are a lot of diseases that are frozen in some of these glaciers, that scientists fear that there is a potential that a lot of diseases could escape these melted glaciers, things that were frozen for thousands of years, that they could get into our water, and that humans could contract them." Well.
To be fair to AOC, she didn't make this up. She may have gotten the idea from websites such as Live Science and BBC, both of which have reported that it's possible that melting glaciers might release bacteria that's been frozen for thousands of years that is still able to kill us all. The only problem with the threat is that it's entirely theoretical. But then, no one wants to read a story entitled 'Scientists warn melting glaciers probably pose absolutely no threat to humans.'
Now, to be fair to the scientists, about twenty people contracted anthrax in 2016 from a reindeer carcass that had thawed out in Siberia, and a 12-year-old boy died from it. Tragic, but hardly an epidemic. Besides, the carcass was only 75 years old, so we're not talking ancient diseases, here. You might die a horrible death. But probably not. Film at eleven.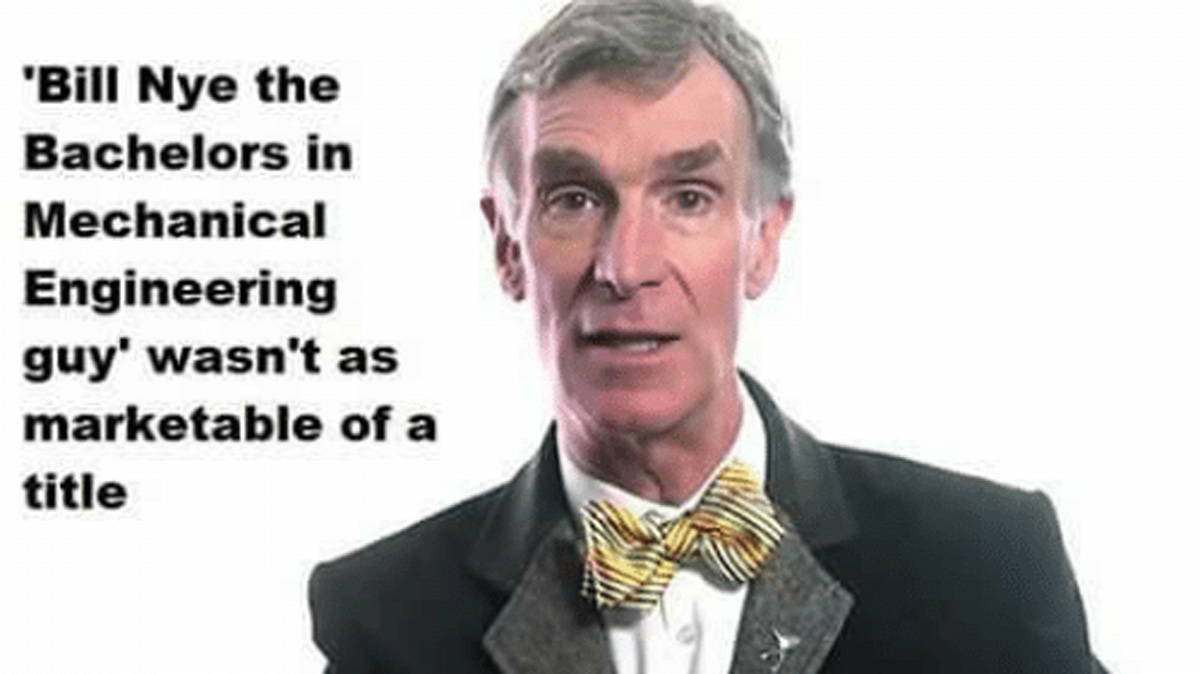 Above: Bill Nye
But while AOC is evidently sincerely worried about climate change, the Obamas are obviously not, since they recently made an offer on a beachfront mansion in Martha's Vineyard reportedly worth around $15 million. I wish them all the best, but if Barack believes the things he's said about climate change causing the oceans to rise, I'm hoping he gets some scuba gear in the deal.
All that may be off the table now, anyway. Natural News reported in July that the Climate Change Hoax has finally collapsed. A couple of recent research papers, one from a group of Finnish scientists and one from scientists at Kobe University in Japan, have pointed out that all the IPCC climate models to date are wrong, because they didn't take into account how cloud cover affects global temperatures. Essentially, CO2 has pretty much zero affect on warming, whether it comes from humans or not, and most of it doesn't. They said human activity has had no more than a 0.01% affect on global temperatures, ever. Bummer for the Chicken Littles.
Actually, NASA recently came out and admitted that CO2 is re-greening Earth on a huge scale by supporting the growth of rainforests, trees, and grasslands. AlGore's feelings notwithstanding, our consumption of fossil fuels has virtually no negative impact on the climate. Which, if you'll recall, is exactly what I've been saying in this column for the past two decades.
I'll take my apology in the form of a fight between AlGore and Bill Nye. With bug spray and nun chucks . . .
Get more stories like this by signing up for our daily newsletter, The LIVE! Daily.